Man Allegedly Attacked Trump Hotel Security Guards, Damaged Lobby, Told Police He Didn't Like President
A 23-year-old Chicago man was arrested on Friday after allegedly defacing property at the Trump International Hotel & Tower and fighting with hotel security guards.
Chicago police said Craig Echols, who reportedly admitted to "disliking Donald Trump," was arrested at around 4:15 p.m. on Friday after walking into the hotel lobby while carrying a lit cigarette. Echols allegedly damaged "multiple items" in the lobby and punched and kicked two security guards when approached, police said.
"After damaging property in the Trump Tower lobby, the offender, without provocation, cause bodily harm to two on-duty Trump Tower security guards," Chicago Police confirmed to Newsweek.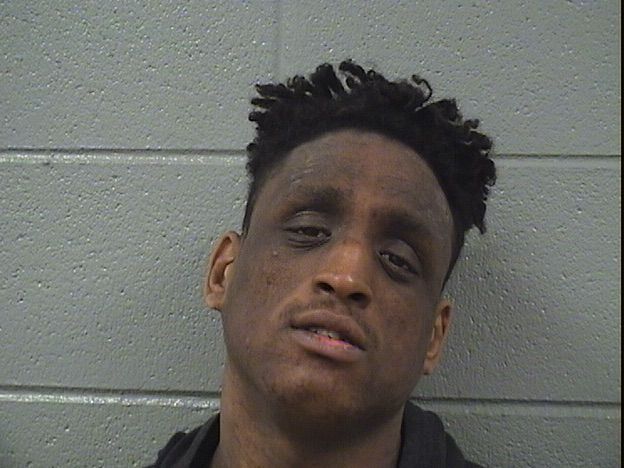 During a bond court appearance on Sunday, it was revealed that one of the security guards, a 61-year-old man, was severely hurt during the altercation. The man reportedly fell to the ground, broke a finger, fractured his orbital bone and sustained a cut that required 17 stitches.
Police said that a second security guard, a 26-year-old man, did not sustain any injuries.
Echols is accused of overturning furniture, as well as using a marker to write on a couch and several pillars inside the luxury hotel's and condominium located at 401 N. Wabash Avenue, police said.
Additional guards helped detain Echols until police officers arrived to arrest him, police said. The 23-year-old from the West Side was charged with aggravated battery to a peace officer, criminal damage to property and aggravated battery to a victim over the age of 60. All the charges are felonies.
Judge Stephanie K. Miller ordered the Echols be released on $1,000 bond and placed on electronic monitoring, the Chicago Tribune reported. Echols was also banned from returning to Trump Tower.
Jail records show that Echols remains in custody at Cook County Jail in Chicago. He is due back in court on March 22.
Trump International Hotel & Tower Chicago did not immediately respond to Newsweek's request for comment.