China's He Jiankui Told Nobel Winner Craig Mello About Gene-Edited Babies Months Before Birth
In November last year, Chinese scientist He Jiankui announced the birth of the world's first gene-edited babies. The embryos of the twin girls had been modified so they would be more resistant to HIV.
The announcement, which was made at the Second International Summit on Human Genome Editing in Hong Kong, shocked the scientific community. He had performed an experiment on humans without any research showing the long-term implications, and without any guidelines or approval from his peers.
It has now emerged that Craig Mello, the Nobel-winning American scientist, knew about the gene-editing experiments taking place at He's laboratory months before the girls were born. Emails obtained by the Associated Press appear to show a conversation between He and Mello.
"Good news! The woman is pregnant, the genome editing a success! The embryo with CCR5 gene edited was transplanted to the woman 12 days ago, and today the pregnancy is confirmed," the email said.
In response, Mello says he is pleased for He, but that he would "rather not be kept in the loop." Continuing, he said he does not believe this experiment to be a good use of CRISPR gene-editing technology as there is no "true unmet medical need. You are risking the health of the child you are editing … I just don't see why you are doing this." Mello signs off by saying he wishes the woman a healthy pregnancy.
At the time of the emails, Mello was serving as a scientific advisor for Direct Genomics—a company owned by He—and he only stepped down from the position in December after the backlash against the announcement. This company was not part of the gene-editing experiment and Mello did not receive compensation for the role, AP reports.
In another email to He, Mello said: "I think you are taking a big risk and I do not want anyone to think that I approve of what you are doing," adding that not enough is known about the genes He is editing, so the experiment could lead the child to be "deficient in some way. There is also a real chance of chromosomal abnormalities and off target cutting. I'm sorry I cannot be more supportive of this effort, I know you mean well."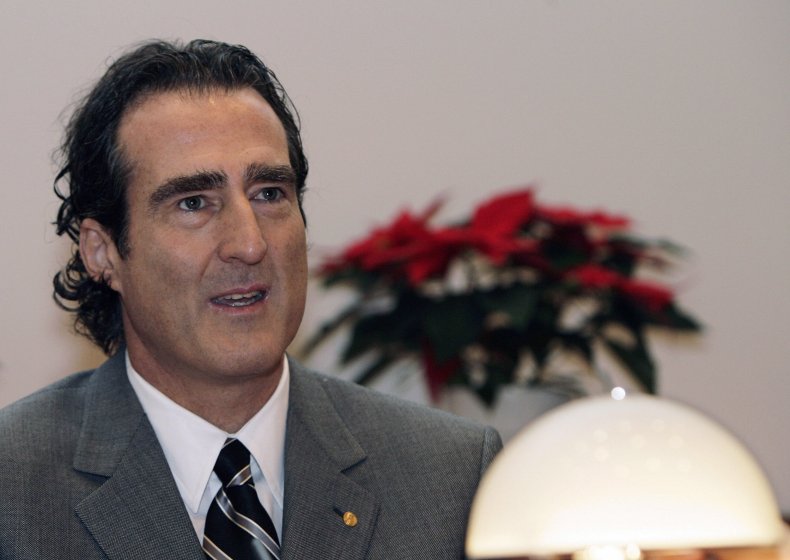 He and Mello met in October 2017 and at the time they discussed human gene editing hypothetically. Mello's representatives told AP that he had no idea He was planning to carry out these experiments himself.
Replying to Mello, He said he thought the Nobel prize-winner would be "interested in learning more about the embryo genome editing," adding that he would not update Mello in the future. He also says that while he recognizes there is no urgent need for HIV resistance, "it is useful."
Since the announcement, He has reportedly been staying at a state-owned apartment in China, possibly under some form of house arrest—although exact details are unclear. An investigation by authorities in China concluded that He broke the law by creating gene-edited babies, and said He and the scientists involved will be "dealt with seriously," the state Xinhua news agency reports.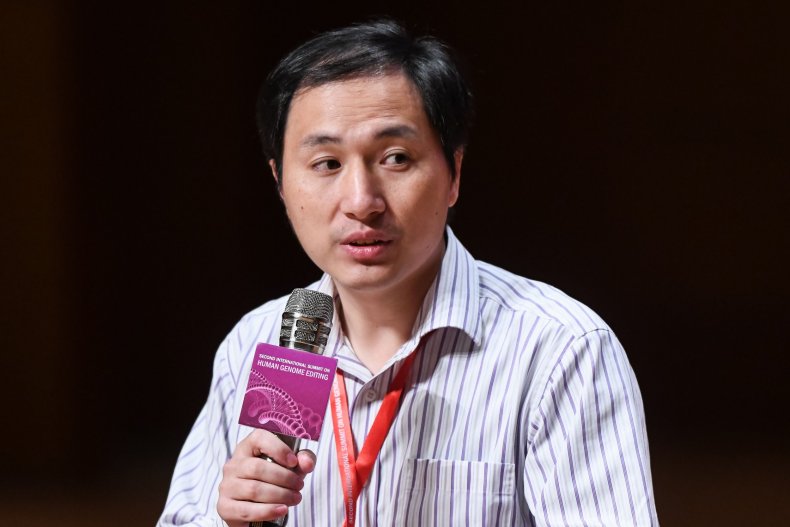 The case has also raised ethical questions about responsibility when it comes to reporting rogue scientists—it is thought several other U.S. researchers either knew or suspected He was planning to carry out the experiments. Who they—or Mello—would have told is not clear, which has raised questions about where the responsibility lies.
Professor Joyce Harper of the Institute for Women's Health at University College London, told Newsweek that regardless of their position on gene editing, "almost everyone agreed that it was too premature to carry out this procedure." She said that experiments should only take place once the technology has been deemed safe—and after a societal debate looking at the consequences of it.
Commenting on Mello's apparent knowledge, she said: "Should Mello have reported this information to an official committee or the press? Should he have tried to persuade Dr He to stop this work? Should he have resigned from Dr He's company board before he did? The answer to all is yes.
"The National Academy of Sciences had produced a detailed document on gene editing in 2017, and Mello could have approached this committee to discuss his concerns. Actions such as Dr He's totally undermines scientific and clinical research as well the harmful consequences it could have to the children born as a result of this highly experimental procedure. I appreciate whistle blowing is never easy but we need a system where this does not happen again."