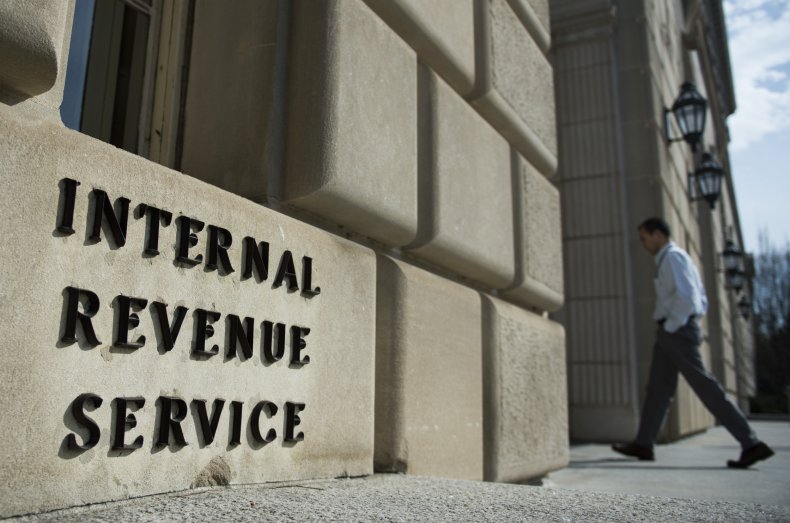 A former Utah IRS employee was sentenced Tuesday to nearly three years in prison for tax evasion and obstructing the Internal Revenue Service.
Craig P. Orrock, 72, of Salt Lake City, "made a career of committing tax fraud," federal prosecutors said. Orrock, prosecutors said during the trial, constructed "a massive web of entities, bank accounts, and trusts designed to defeat collection of his outstanding tax liabilities."
Orrock, who also is an attorney, made "frivolous" bankruptcy claims and misstated his assets in order to prevent the IRS from collecting his tax payments, prosecutors said.
"Orrock maintains that he always intended to settle his alleged tax obligations by using his unclaimed losses and filing an offer in compromise; which he did do in 2010," Orrock, who represented himself at trial, said in a statement to Newsweek. "The decision cost him dearly, since he was indicted, anyway, in 2016 and convicted in May of 2019. Orrock, a tax expert, was... denied the right to testify as his own expert witness concerning the tax law."
In one instance, prosecutors said that Orrock filed a false income tax return in 2009, claiming a deduction worth more than $400,000 based on a forlorn investment in a Ponzi scheme involving the Utah company VesCor.
However, they added, he was never an investor in the scheme from which he claimed to have suffered substantial losses. A few days after the false filing, prosecutors said, Orrock amended tax returns from 2004 to 2006 seeking to apply the improper deduction over several tax years.
An IRS agent auditing Orrock's tax returns contacted a lawyer managing fallout from the VesCor scandal, who "confirmed that Orrock was never an investor in VesCor and lost no money due to the Ponzi scheme, thus making him ineligible to claim the deduction." The lawyer said he had tried to get Orrock to "cease and desist filing claims and trying to extort payments from various defrauded VesCor investors."
Orrock himself worked as a consultant for Ponzi scheme victims, by which he said he helped "defrauded senior citizens get their money back from Ponzi scheme promotors." Prosecutors added that Orrock also claimed he survived a threat from the "Vegas mafia" and clawed back $1 million for senior citizens who had been victimized by a financial scam.
According to prosecutors, Orrock owes more than $500,000 in back taxes from 1993 through 2016.
Utah State Bar disciplinary records show that Orrock resigned as a lawyer in November 2006 while a disciplinary proceeding was pending against him, effectively cutting off that investigation. The investigation, according to the Utah Bar Journal, focused on how Orrock "failed to fully account for funds in his trust account."
As part of his sentence, Orrock must also pay nearly $1 million in restitution, which accounts for penalties and interest on his missed tax payments. He said he is planning on filing an appeal.