'Michelle and I Grew up Poor but Our Dad Inspired Us'
When I was 8 years old, in the '70s, the only real role models for young Black boys were athletes, entertainers and the odd lawyer or doctor. But we were bombarded by baseball and football on television so, originally, I thought I was going to be a football or baseball player. Basketball wasn't as big of a deal.
My sister Michelle [Obama] and I had a very active upbringing. When we were school-aged, my parents were worried that we would just sit in front of the television, so they said, "You can have one hour of TV a day. That's it." My sister and I thought everybody's parents did that, so we didn't think anything of it.
My dad was a swimmer and a boxer, and he loved to play sports. While we were on vacation in Michigan, there was a basketball court at the hotel we were staying in, so I started playing—first with my dad, then my sister. My sister was typically my teammate or adversary in all sports because it was just the two of us, so we played everything together.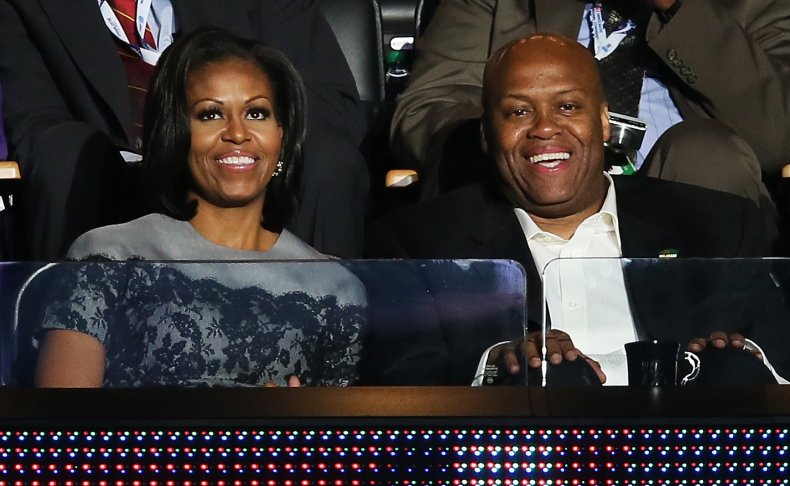 Basketball was fun as it had a lot of movement. The best part was you got to play offence and defense, whereas in football you had to play one or the other. After that holiday, I signed up for a basketball youth league and then I fell in love with the game.
Playing basketball at Princeton
I played basketball as a student at Princeton from 1979 until 1983. You don't show up to Princeton as a star player. When I got to Princeton it was overwhelming—both from an academic standpoint as well as an athletic standpoint. There was a huge difference between being a 17-year-old, weighing 150 pounds, and playing against 21-year-olds who weighed 250 pounds. So I was overwhelmed at every aspect when I first got there.
But gradually, with the help of our coach, Coach Carril, I came into my own. I helped the Princeton Tigers win three Ivy League Championships and I was twice awarded the Ivy League Player of the Year award.
After college, I got drafted into the NBA, but I didn't make it. When I got cut, I was invited to play in England, so I went to Manchester and played for two seasons. Then I came back to the States.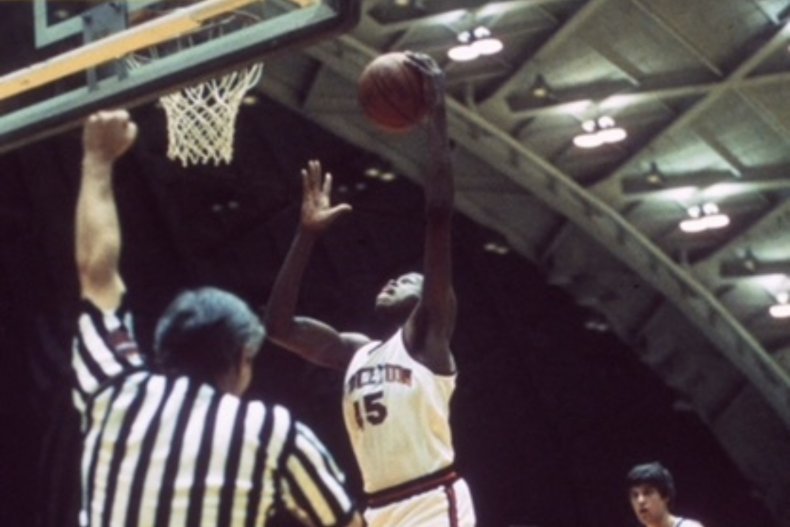 On one of my visits to see my sister at Princeton, I stopped in to see Coach Carril. I told him I wanted to be a coach and he said, "You don't want to be a coach. I'll tell you when you coach." He wasn't saying it because he thought I couldn't be a coach. Back then, being a coach wasn't glamorous, it wasn't lucrative, and he saw more in me than just doing what he did.
He said to me, and he said this with complete love: "I don't want you to be just another Black guy who can't give up basketball. You got a degree from Princeton. Go out and make some money." And I did exactly that.
Entering the finance world
I wasn't totally unprepared when my basketball career ended. I was playing basketball because it was a great experience and it was fun and I loved playing, but I was itching to start my career and the rest of my life. So it wasn't a big decision to leave basketball behind: it felt like the natural next step in my life.
I came back to the States when I was 23 and I started working in the finance industry. I was a stockbroker to start with, and then I went back to business school and went into investment banking for the next 14 years.
Working in investment banking in the '80s was extremely lucrative. I was making more money than my dad ever made. It was almost embarrassing for someone who grew up poor, in a one-bedroom apartment, whose parents didn't go to college.
And what I learned was that all those bonus checks didn't make you any happier. I bought the car that I wanted, I bought the house that I wanted, I went on the vacations that I wanted, but I wasn't jazzed to go to work every day, like I was when I was playing basketball.
I was a bond trader, so my hours were very fixed, which meant I could coach high school basketball in my spare time. And I enjoyed coaching and teaching young kids. So when I got offered an assistant coach job at a college, I left my job in finance to accept it.
Leaving a well-paid career behind
All my friends thought I was having a nervous breakdown when I quit my job to become a coach. Given the huge pay cut, it was ridiculous; it was ludicrous; no normal person would have done it. But I wasn't afraid, and my family was extremely supportive because we weren't a "money" family. We had been poor, and we were just as happy when we had a little bit more money.
I didn't know that we didn't have a whole lot of money when I was growing up, and that my parents were living paycheck to paycheck, because our house was always filled with love, and we ate out every now and then and went to the movies. So, I was happy; I didn't feel like I was missing anything.
I knew money wasn't everything—especially after I'd had a taste of it. It helps, don't get me wrong, but it doesn't change your happiness.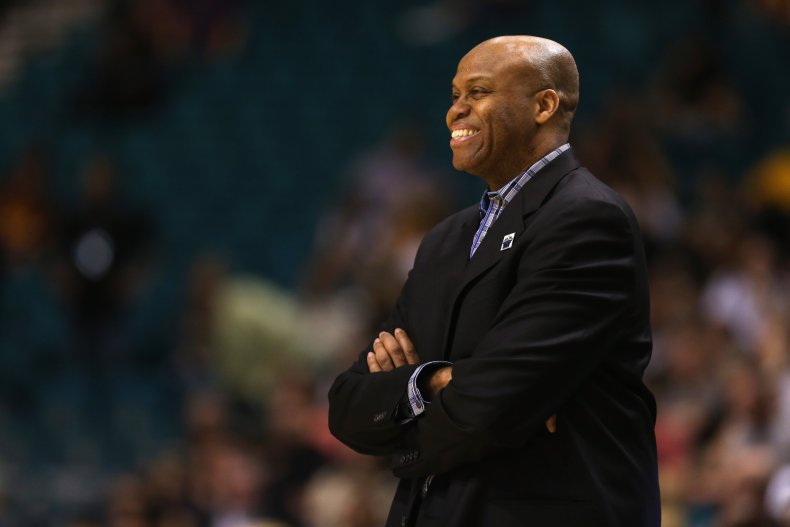 I realized that you have to do what you love doing because, to quote my dad: "If you can ever find a job that you love doing, it won't feel like a job." And coaching turned out to be that for me.
I worked my way up as an assistant coach, and then I got my chance to be a head coach at Brown, which I did for a couple of years before going to a bigger school for about six years.
When I left Oregon State, I wasn't sure whether I wanted to stay in coaching or not, so I tried broadcasting and worked at ESPN for a couple of years. And that's how I ended up getting to the NBA—I met the owner of the Milwaukee Bucks and he offered me a job, so I worked there for about a year, and then the Knicks offered me a job in their front office. Now, I'm the Executive Director of the National Association of Basketball Coaches (NABC).
Support from my family
My sister and I are as close as we could be, and she's very supportive of my career and what I do. She's really excited about what we're doing at NABC for coaches but, more importantly, what coaches are doing for kids. I think that's a big thing for her: what are we doing for the next generation? She says she's very excited about that aspect of my job.
I think the chief reason for mine and Michelle's success was watching our dad, who was disabled, get up and go to work every day. When you have a parent who's disabled and he's getting up and working swing shifts—some days he's working days, other days he's working nights or afternoons—then, to use a British term, you've got to have a lot of "cheek" not to get up and do your work. I think that is the main reason we both worked so hard.
The second thing is, my parents were not overbearing and didn't hit us over the head with needing to be excellent or get straight As. They just wanted us to work as hard as we could. Typically, your best is going to be the best, because not everybody is trying to do their best.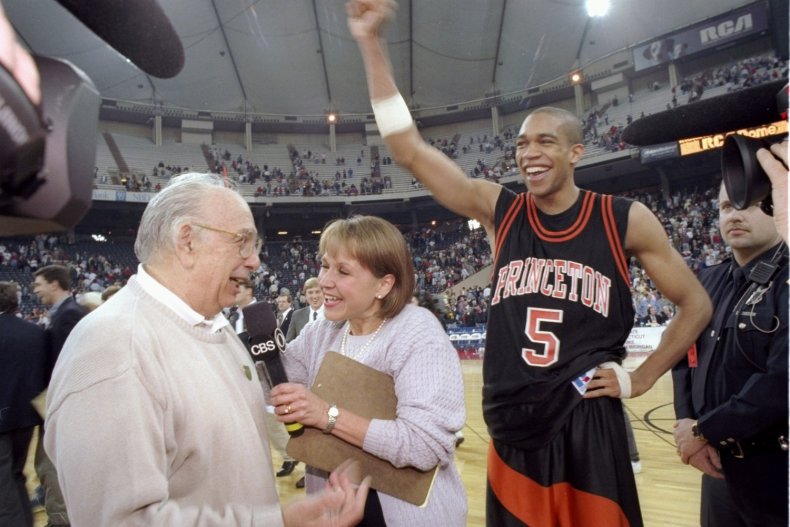 I think that's what attracted Coach Carril to me as a player when he recruited me to play at Princeton. When he visited our home, he saw how hard-working my dad was, and I think that made a huge impression on him and what he thought about me and what I could be.
I always put Coach Carril up there in my top three most influential people in my life, along with my parents, which is why I think this new documentary about his life is so important.
I learned many lessons from him. He would say "everything is important," which, nowadays, people would call having "attention to detail." That is something that has stuck with me in my career, in parenting, and in relationships.
My dad was teaching me some very similar lessons but, once I heard the same things from Coach Carril, I had an "ah-ha" moment. My dad always preached that everything was important, and talked about doing your best and being precise.
Coach always taught us about putting your teammates first; if you do things to make your teammates better, it helps make you better. That is one of those lessons in empathy my parents always talked about.
My dad used basketball as a metaphor for life. If you're thoughtful, courteous and hard-working on the basketball court, people tend to be that way in real life. That was something that Coach Carril and my parents had in common.
Craig Robinson is the Executive Director of the National Association of Basketball Coaches and CEO of the content studio, Coaches+ Media. The studio's upcoming documentary, Think. See. Do—The Legacy of Pete Carril is out March 25.
All views expressed in this article are the author's own.
As told to Newsweek's My Turn deputy editor, Katie Russell.
Do you have a unique experience or personal story to share? Email the My Turn team at myturn@newsweek.com