'Crash' Is 15 Years Old And You're Probably Still Thinking About These Intense Scenes
15 years ago, writer/director Paul Haggis' intense drama, Crash, which featured a star-studded cast that included Brendan Fraser and Sandra Bullock, examined the controversial and still timely subject matters of racism and class division in Los Angeles.
TV director Cameron Thayer (Terrence Howard) and his wife Christine (Thandie Newton) are humiliated at a traffic stop by the racist cop, John Ryan (Matt Dillon). Farhad (Shaun Toub), a Persian shop owner, has reached his boiling point after being referred to as Osama, due to the 9/11 terrorist attacks. So much hatred and anger is brewing between these characters and the rest, they all eventually end up crashing into each other. Hence the title.
The movie while effecting doesn't offer easy solutions as protagonists refuse to change their ignorant views. Officer Tom Hansen (Ryan Phillippe) thought he was more mature and unprejudiced than his partner, John, but he's actually much worse. There's no justice for the unarmed Peter Waters (Larenz Tate) after he's shot dead by Tom.
In 2015, Haggis described his movie to HuffPost, "Crash is about intolerance and the lack of connection in the city. It's a movie that, at its heart, by design, doesn't bust those terrible racists from down South."
"No, the people who pay the biggest price in this movie are the people who think they know who they are, who have this pride and think they're good people," added Haggis.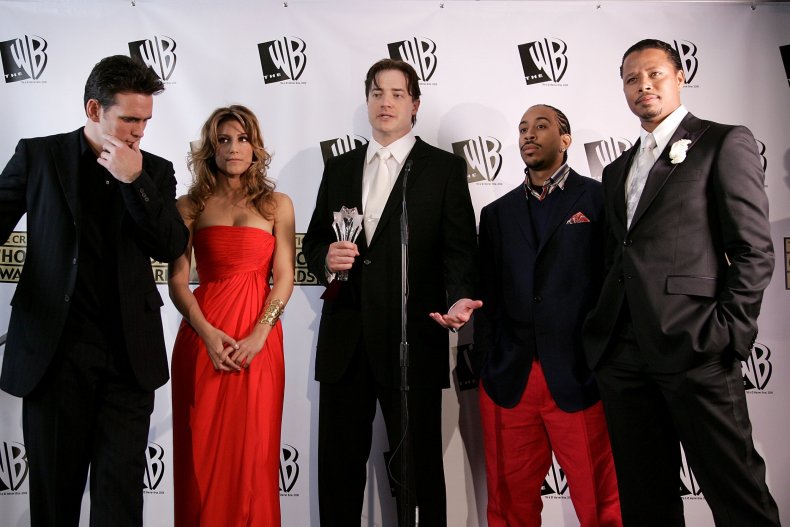 Get ready to weep and get fired up after watching these gut-wrenching scenes from Crash:
Ryan's Pat Down
Showing off his authority and crookedness, John has his hands all over Cameron's wife during the pat down. Cameron can't say anything and defend his wife because he's afraid of John pulling out his gun at him. If this was Howard playing Lucious Lyon from Empire, John would have gotten his beatdown!
Daniel's Daughter
Horror movies have this general rule that kids aren't supposed to killed. Because this is a drama, I thought the worst was going to happen to Daniel (Michael Pena)'s daughter in this suspenseful scene.
The Locks
Brutal in her blatant xenophobia, Jean Cabot (Sandra Bullock) discriminates against Daniel and falsely accuses the locksmith of being a gangster.
The Standoff
Cameron has a mental breakdown in the City of Angels. In order to save Cameron, Tom has to cool down the other cops, who all have itchy trigger-fingers.
He's Trying To Save Her
In this gripping scene, Christine is trapped inside a burning car. Doing the right thing, John attempts to save her but she remembers what he did. Christine has to make the tough decision between touching John's sleazy hands or being burned alive.
The Armed Robbery
In the beginning, Anthony (Ludacris) and Peter leave the crowded restaurant, accusing the waiters of only serving white people. As soon as they spot the expensive car, the two pull out their guns and rob District Attorney Rick Cabot (Fraser) and his wife.
The Sad Ending
No one is ever going to know where Peter was buried. Tom gets rid of Peter's dead body and burns down the car. The irony is, Cameron joins the street kids and adds to the fire, unknowingly helping Tom get rid of the evidence. I tell you, this movie is messed up!
The Corruption
This is a harsh reality call. Lt. Dixon (Keith David) explains to the naive Tom that the LAPD is a racist organization and nothing is every going to change that.