'Crash Bandicoot N. Sane Trilogy' Release Date Bumped Up to June
Crash Bandicoot N. Sane Trilogy still isn't out on Switch, PC or Xbox One, but the wait has just gotten shorter. As announced by publisher Activision, the remastered Crash Bandicoot trilogy will now release on June 29.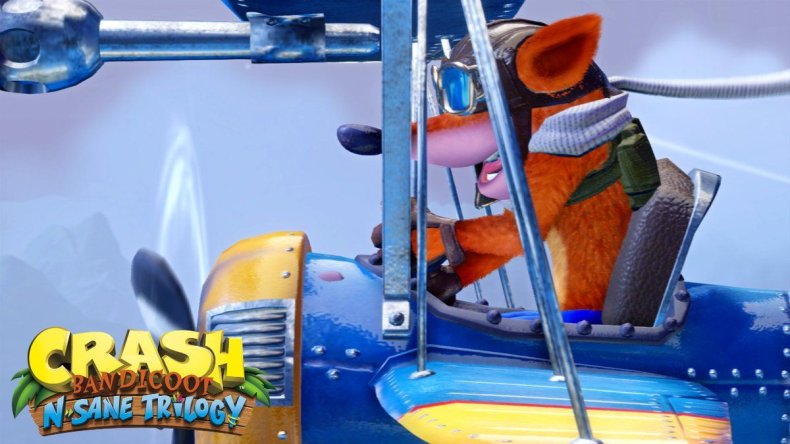 The Crash Bandicoot N. Sane Trilogy was originally slated to release for Switch, Xbox One and PC on July 10. Activision didn't reveal why the date was moved up, but if it means less waiting then it doesn't really matter. Technically speaking, this is just a port from last year's PS4 release, so there shouldn't be any bugs or hiccups. Maybe the process took less time than anticipated to make everything run smoothly? Who knows and who really cares? We get to play Crash Bandicoot sooner.
The Crash Bandicoot N. Sane Trilogy includes the first three Crash Bandicoot games. These include Crash Bandicoot, Cortex Strikes Back and Warped. All three games have been rebuilt from the ground up using original developer Naughty Dog's level geometry. Cutscenes and audio have also been re-recorded with the Crash Bandicoot franchise's more recent voice actors.
The trilogy also adds new features like time trials (introduced in Warped) and the ability to play most levels in each game as Crash's sister, Coco.
If you want to secure your copy, preorders are available right now.
So what do you think? Are you excited to relive the experience of playing Crash Bandicoot on Switch, Xbox One or PC? Will this be your first time playing through the zany marsupial's adventures? Let us know your thoughts in the comments section below.