'Crash Bandicoot N. Sane Trilogy' Switch Impressions - A Stellar Port
Crash Bandicoot N. Sane Trilogy has finally arrived on Nintendo Switch. Whether you're planning on double dipping with last year's PS4 version or experiencing these three games for the very first time the verdict is in: the Switch port is almost as good as you could ever hope it'd be.
Crash Bandicoot debuted in 1996 as a Naughty Dog exclusive for the original PlayStation, and its blend of colorful worlds, lovable characters and precise platforming spawned several sequels across multiple genres. The N. Sane Trilogy features the series' first three games completely rebuilt from the ground up to take advantage of modern hardware. For Nintendo Switch, it's also been adapted for the console's portable form factor. Players can enjoy all three titles at once, and even dive into two brand-new levels, called Future Tense and Stormy Ascent, at any time.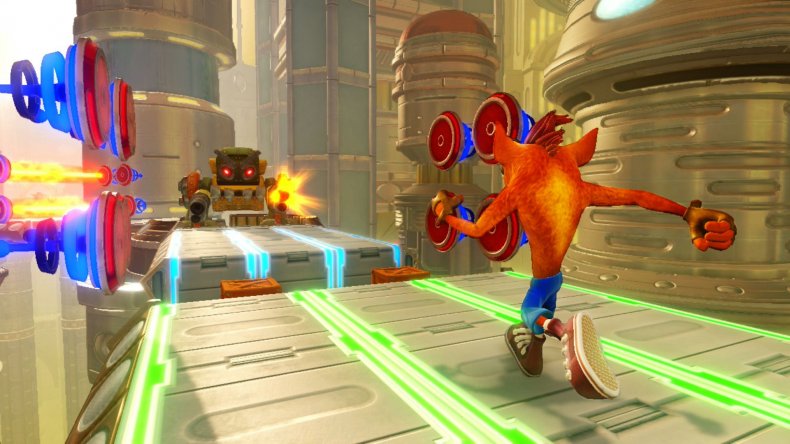 The Switch version is a port of the PS4 release that debuted last year from the development team at Vicarious Visions. With a little assistance from the Skylanders studio Toys for Bob, nearly every part of that 2017 build has been fully realized on Switch. New and returning players can take Crash and Coco across lush jungles, chilly tundras and underground sewers with modern effects and visuals. The remake looks vastly improved over its decade-old code, and it has the same 30 frame-per-second performance as the original version.
With levels, enemies and gameplay all lovingly restored from the source material, it should also be noted that the series' retro difficulty standard is well established too. Especially compared to more modern platformers like Super Mario Odyssey, Crash will undoubtedly feel heavy and slow if you're unfamiliar with how these games play. This can make platforming challenges exceptionally difficult, but not necessarily in a way that feels cheap. There are occasional moments of frustration where Crash will seemingly slip off edges beyond your control, but Vicarious Visions has taken great care to offset those headaches by adding plenty of lives and extra checkpoints.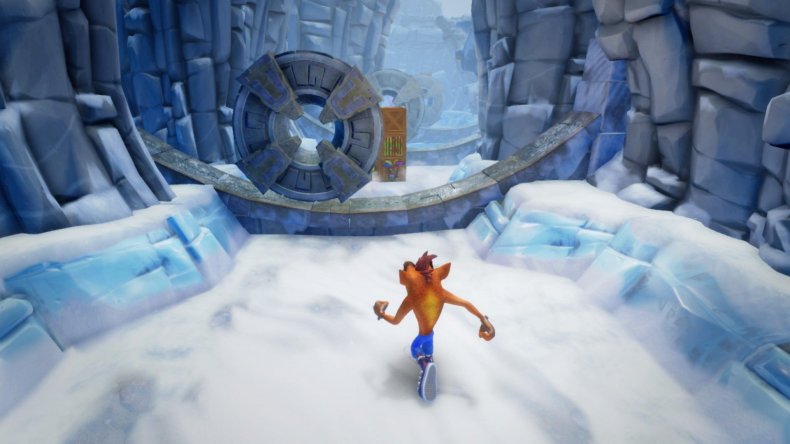 These factors make Crash Bandicoot N. Sane Trilogy a perfect compliment to most Switch owners' libraries, but hardcore gamers should keep their expectations in check. Like most Switch ports, this one has made some graphical concessions to run on the system's less powerful hardware. While it's hard to pinpoint an exact stat, docked image resolution appears to be about 720p compared to the 1080p visuals on a standard PS4. That means textures have less definition, shadows are blockier and action exhibits occasionally noticeable motion blur. This becomes especially apparent in side-scroller levels where the view of the character isn't as close as it'd otherwise be.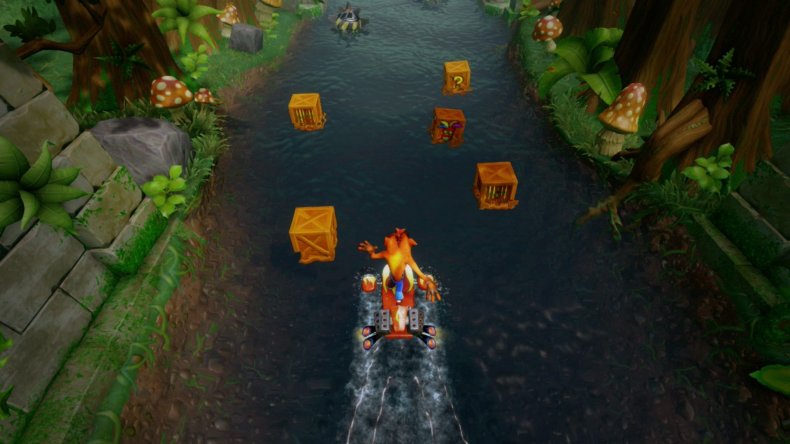 These shortcomings most certainly exist, but I'd be hard pressed to say they impacted my gameplay experience in a serious way. That being said, those with an obsessive eye for detail may want to consider the versions of N. Sane Trilogy found on other platforms. For the vast majority of players looking to have some hybrid portable fun with Crash Bandicoot on Switch, however, you probably won't notice much of a difference.
Crash's Switch debut is a strong one in almost every way despite its apparent graphical downgrades. I'd stop short of saying this is the definitive build of N. Sane Trilogy, but it's perfect for Nintendo fans and those with active lifestyles. If you favor the versatility of Switch, this game represents it well.
Crash Bandicoot N. Sane Trilogy is available now on PS4, Xbox One, Switch and PC for a starting retail price of $39.99.
What's your take on the Crash Bandicoot N. Sane Trilogy? Is Switch the best way to play? Tell us in the comments section!