'Crash Team Racing' Announced at The Game Awards, Releases In June 2019
Crash Team Racing is the next game to get the remastered treatment from Activision, as announced at The Game Awards. Dubbed Nitro-Fueled, the remastered Crash Team Racing brings you the arcade racing action you loved with some modern updates.
The biggest update for Crash Team Racing Nitro-Fueled is the addition of online play. Friends from all over the world can relive the memories of racing head-to-head. Players can also race as Nitro Oxide for the first time. Everything else you remember is there, according to developer Beenox Creative Director Thomas Wilson.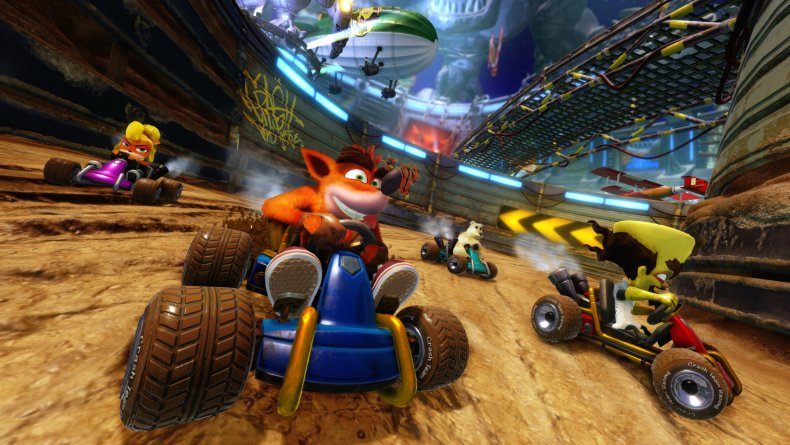 "Part of the reason why I fell in love with the game in the first place is because of the track design, the great controls and drifting mechanics," Wilson told Newsweek. "At the same time, the idea is to modernize the experience. We're bringing things that are new to the game, like the ability to play online for the first time. It's the game you loved, but upscaled in terms of character animations and graphical fidelity."
Wilson also explained all the ways the graphics for Crash Team Racing have been improved over the original release. "Now the characters are no longer low-poly characters. They're fully rigged and animated," he said. "We can inject a lot of character into them while they're driving, when they're winning, when they get hit, when they lose. We can animate the world too. We can add more details in the environment like flocks of birds or sharks running around. We can put in more humor and infuse the world with more personality."
All the classic modes are included in Crash Team Racing Nitro-Fueled, including the single-player adventure mode. Split-screen racing accommodates up to four players on one screen, and as previously mentioned, players can now race online against each other.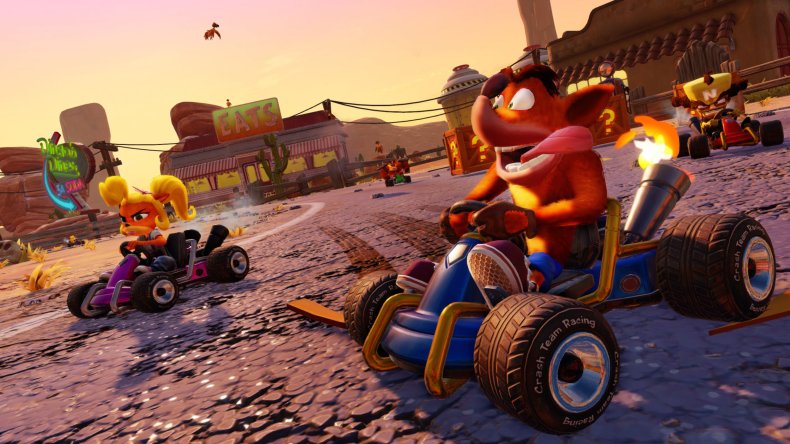 Wilson said the team was focused on preparing for the announcement, and had no comment when asked if additional content would be available as DLC in a future update.
Crash Team Racing Nitro-Fueled is available for pre-order now, and will release on June 21 for PS4, Xbox One and Nintendo Switch. There are two version, the standard edition which is $39.99 or the digital deluxe Crash Team Racing Nitro-Fueled - Nitros Oxide Edition. This special edition includes Nitros Oxide unlocked from the start, Nitros Oxide's Hovercraft kart, space-themed character skins for Crash, Coco, Cortex, and much more, and retails for $59.99. Players who purchase the regular edition can still unlock Nitros Oxide and the Hovercraft kart, but it requires some work.
So what do you think? Are you excited to see the return of Crash Team Racing? What other games would you like to see get the remaster treatment? Let us know your thoughts in the comments section below.