Crash Test Dummies Grow in Size to Reflect U.S. Obesity Rates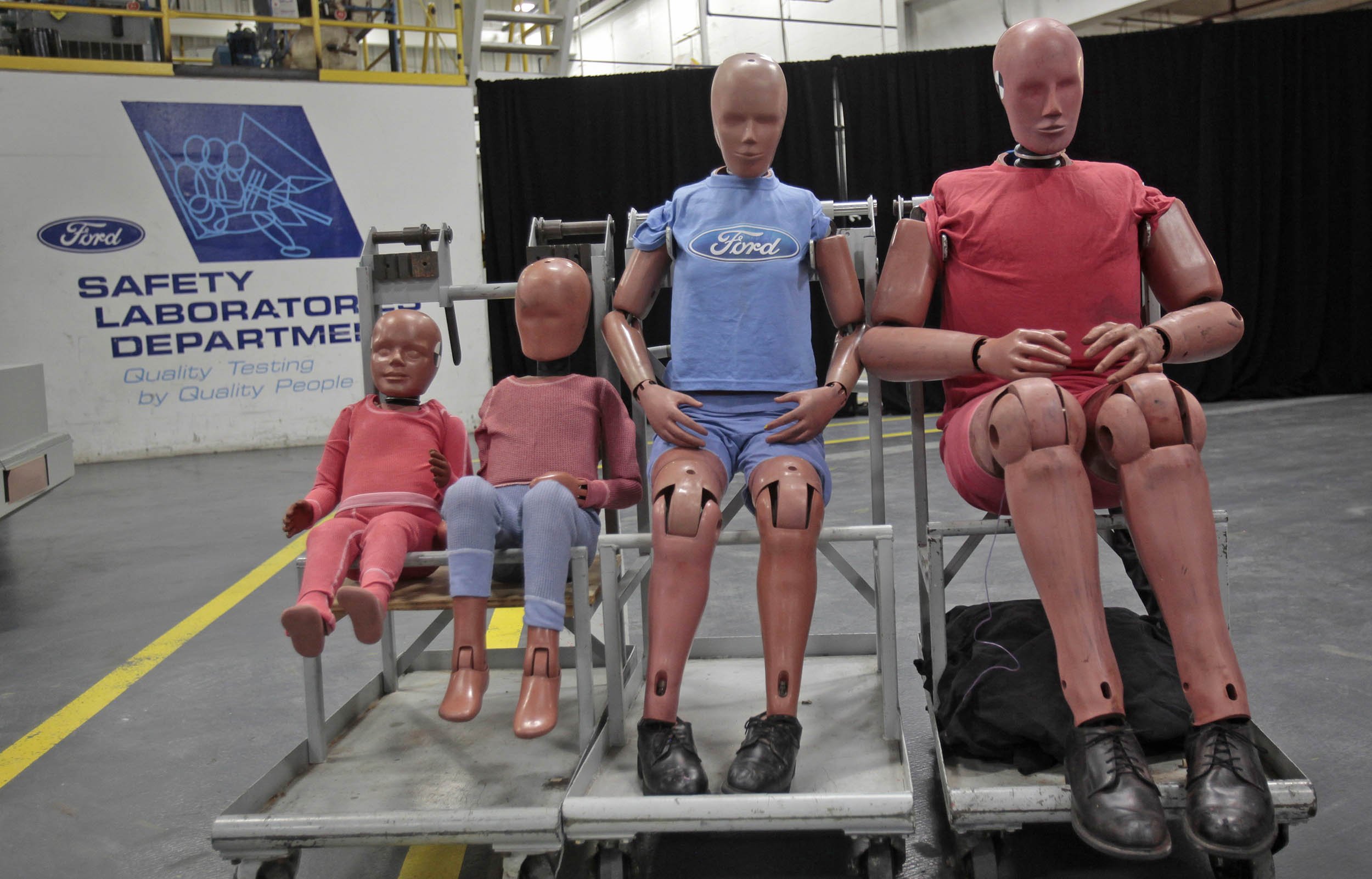 Humanetics, a company based in Plymouth, Michigan, that specializes in the development of crash test dummies, is updating some of its models to better reflect the growth in obesity rates in the U.S.
Vehicle manufacturers use crash dummies to test if cars are safe enough to be sold in the U.S. market, making alterations to the design based on their findings. For decades, the dummies used in those studies have traditionally weighed around 167 pounds, which doesn't reflect the growth in obesity rates. Since the 1980s, the prevalence of obesity worldwide has nearly doubled, and according to a 2013 Centers for Disease Control and Prevention (CDC) report, more than a third of U.S. adults are obese.
"We're still testing with a dummy that was created in the '80s that weighs 170 pounds. It's not representative of the population, and obviously it's a much different load on the system," Chris O'Conner, CEO of Humanetics, told USA Today.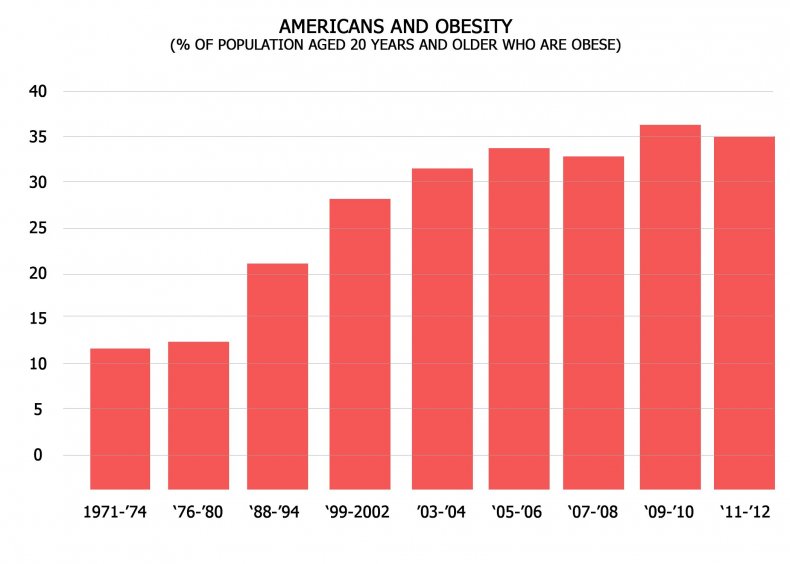 Newsweek subscription offers >
According to a 2010 study from the University at Buffalo and Erie County Medical Center, moderately obese drivers face a 21 percent increased risk of death, and morbidly obese drivers face a 56 percent increased risk. The study, which analyzed data from more than 150,000 car crashes in the U.S. between 2000 and 2005, also found that the risk doubles for obese women, compared with obese men.
One factor that may contribute to these fatality rates, according to O'Conner, is the way people put on weight. "We get fat in our middle range. And we get out of position in a typical seat," O'Conner said. "[Obese people] sit further forward, and the belt does not grasp the pelvis as easily."
The company's new dummies weigh more and also have higher body mass indexes. One prototype created in August weighs in at 273 pounds with a body mass index of 35. The CDC considers anyone with a body mass index of 30 or higher obese.
"Having a body mass index of 35 to 39.9 percent increases your risk of death by 51 percent," O'Conner told Crash Test Technology International.
Newsweek subscription offers >
"The dummy is a little taller because the population is now taller—but to be frank, it's all in the butt, thighs and midsection, because that's where the weight gain has occurred," he said.
The larger dummies are expected to become available for use in manufacturer testing within the next year. Humanetics is also planning on creating dummies that mimic older populations, since the elderly are more likely to be seriously injured and die in low-impact crashes.
Roughly 92 highway deaths occur every day in the U.S., according to the National Highway Traffic Safety Administration. While that number represents a plateau in the past few years, dummies that better reflect the characteristics of the American population could help bring about a decline.
Crash Test Dummies Grow in Size to Reflect U.S. Obesity Rates | Tech & Science