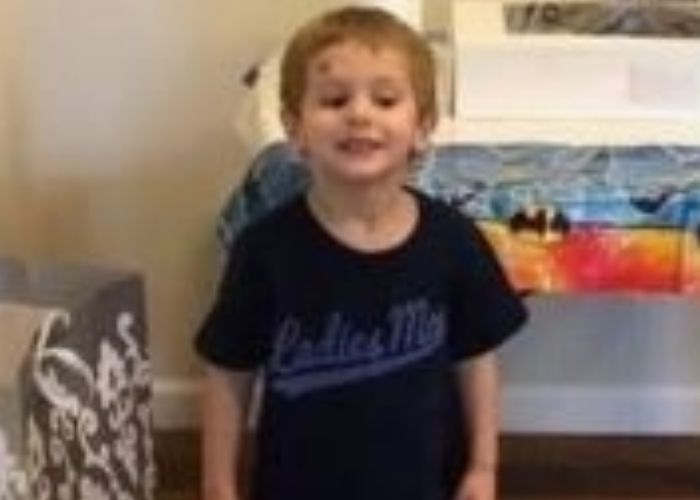 North Carolina police officers recruited the public's help in finding a 3-year-old boy who went missing from a relative's home.
Casey Hathaway was playing outside with two children, who are his relatives, on Tuesday, but when the two kids returned to a home in Ernul, North Carolina, belonging to Casey's great-grandmother, Casey did not. After searching for the 3-year-old for about 45 minutes, a relative called 911 to report him as missing. Within minutes of the call being placed, Craven County Sheriff's Deputies responded, prompting a wide-spread, all-hands-on-deck search.
"Our number one priority is to find Casey," Craven County Sheriff Chip Hughes said on Wednesday. "We are treating this as a missing child investigation and search and we are doing it diligently, utilizing every possible resource at our disposal."
Hughes said the extremely cold temperatures the area was experiencing were concerning and explained that Marines from Cherry Point and Camp Lejeune were called in for the effort. Given that the Marine Corps operates in difficult terrains, Hughes explained they'd be beneficial in searching the area.
Director of Craven County Emergency Services Stanley Kite described the area as having thick woods in some areas and rough fields filled with water. The characteristics of the area created visual problems for both the people searching on the ground and by the air.
Along with Marines, drone technology and K9s were brought in for the search and Kite said they're going to "hit this thing at every angle."
Hundreds of people volunteered to help find Casey on Wednesday but were sent home in the evening for their safety. A large-scale volunteer search resumed on Thursday morning at 8 a.m. EST.
Hughes shared that the department has "quite a few leads" that they were following up on and told reporters that the agency set up a 24/7 tip line. Since "no tip is insignificant," the sheriff implored anyone with even the smallest bit of information to call (252) 636 – 6703.
The sheriff explained that as of Wednesday's press conference, there was no reason to indicate there were suspicious circumstances surrounding Casey's disappearance and reiterated that the case was being treated as a missing child investigation.
As of Thursday morning, an AMBER Alert was not issued for Casey. The Craven County Sheriff's Office described the 3-year-old as white, with blonde hair and brown eyes. The young boy weighs 25 pounds and was identified as being 28 inches tall.
Hughes said neighbors and people in the area were interviewed by officers and the FBI and the North Carolina State Bureau of Investigation were on the scene to assist with the search. He added that he was thankful to the family for providing ample information.