Craving Spring Blooms? Why One Expert Says You May Need to Start Planting Now
Roots need time to break out of dormancy and adjust to a new environment.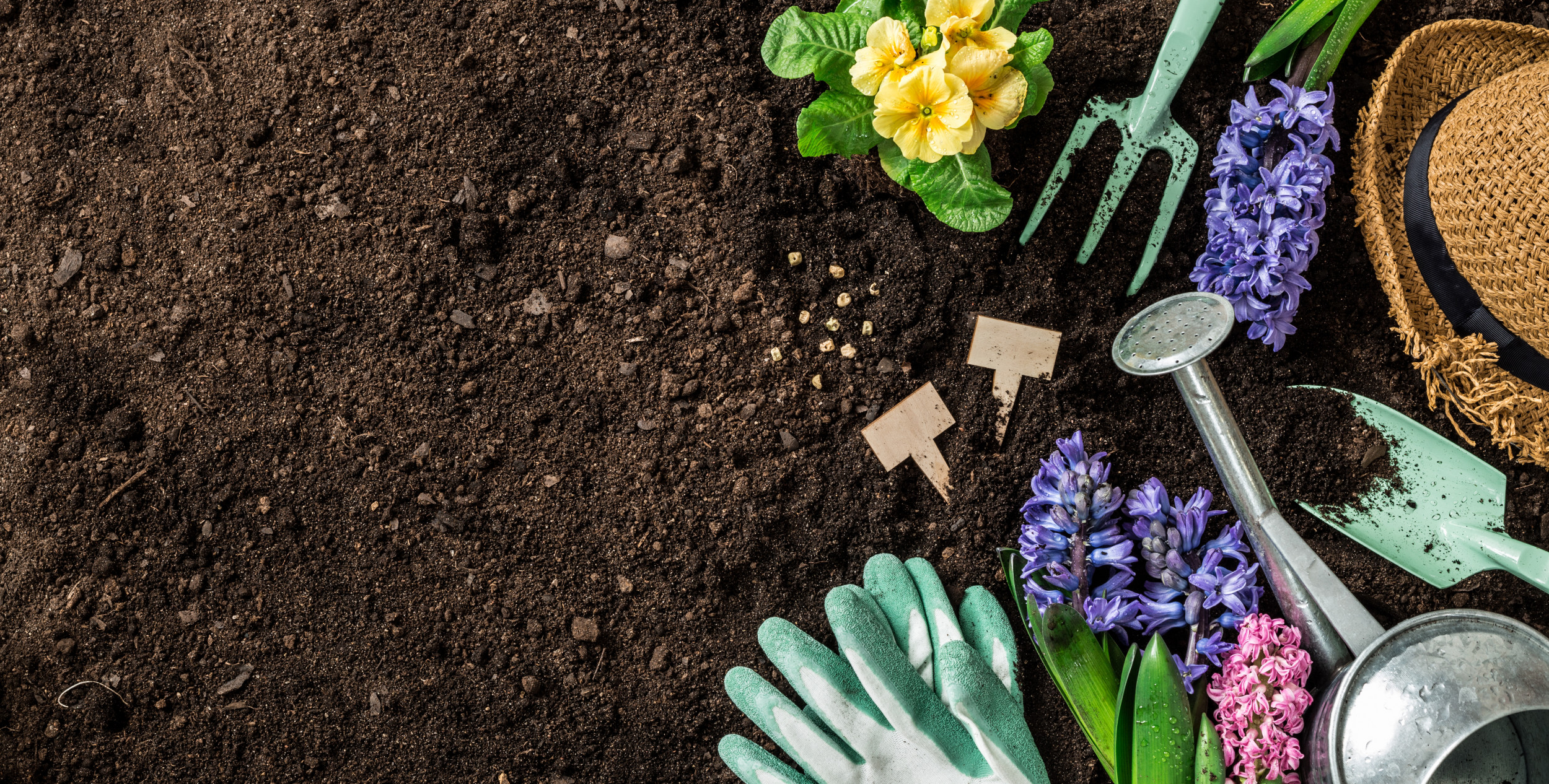 Everyone likes to get back to gardening once the weather starts to warm in Spring. However, many blooming crowd favorites like daffodils and dogwood trees are early spring bloomers. If gardeners don't get them in the ground before the spring season begins, these plants may miss their blooming season.
Why is it so important to plant this flowering foliage before spring begins? All plants experience transplant shock when they're moved to a new location. Roots need time to break out of dormancy and adjust to a new environment.
For many plants that bloom in early spring, if you don't plant them in February, there's no hope that they'll flower in March because they haven't had time to adapt and thrive.
On the other hand, if you get your blooming plants in the ground too early, freezing temperatures can make them succumb to winterkill. Winterkill occurs when ice crystals damage a plant's cell membrane and cause cells to rupture. Plants that fall to winterkill may miss an entire year of blooms and growth or simply die and require removal.
When To Plant Early Spring Bloomers
When is the right time to plant for early spring blooms? If the ground is frozen or the weather is below freezing, you can't dig in the soil and risk frozen roots. While looking at your local weather can be helpful, gardeners generally need to get early spring bloomers in the ground before the end of February.
Each gardening zone generally has a 4-6 week window to plant spring's early bloomers. For zones six and below, in the southern part of the country, gardeners can plant in late winter and early spring because these warmer climates don't often fight with frozen ground. In colder climates, fall is often the best time of year to plant because the ground hasn't frozen yet and plants have time to experience dormancy before their growth period.
Which plants do you need ready to go in your garden before spring even begins? Here are a number of popular bulbs, perennials, shrubs and trees to plant in your garden before the fullness of spring starts.
Early Spring Bloomers To Plant Before March
1. Beautiful Bulbs
Some of the very first bloomers of spring are the daffodil, lily of the valley and trillium. These quintessential spring flowers are a favorite among gardeners. While fall is the best time to plant these bulbs, early spring planting can also result in beautiful blooms.
Expert Plant Tip: Plant your bulbs a little deeper in the soil. This gives them a better chance of avoiding the freeze. Get your bulbs in the ground below the surface of the soil, but not so deep that they won't come up.
2. Pretty Perennials
If dutchman breeches, columbines and bleeding hearts are on your list to grow this year, get planting early. The earlier you can plant perennials, the better chance you'll have at enjoying full blooms.
Expert Plant Tip: If a freeze hits and your plants have started to bloom, cover them so they don't fall prey to winterkill. Mulching plants also helps protect early spring bloomers from the final frigid temperatures of the season. For colder climates, mulch may be a necessity.
3. Stunning Shrubs
Forsythia, witch hazel and viburnum are shrubs that will give you beautiful flowers in early spring. Flowering shrubs are easy to grow in most climates, making them a great choice for gardeners of all skill levels.
Expert Plant Tip: Liquid fertilizer is a secret ingredient for stunning shrubs. Added in the dormant season, liquid fertilizer will give shrubs a big boost for spring.
4. Terrific Trees
Early spring bloomers apply to trees too. Popular blooming trees that need to be planted early include the okame cherry tree, magnolia tree and dogwood tree. Most people don't know that if they wait to plant a cherry tree in April, they won't see it bloom at all that season because it blooms earlier in the season.
It takes about three weeks for a tree to go through transplant shock and become stable enough to begin to grow. At that point, the tree is able to soak up the soil's nutrients and fully come out of dormancy. This is why planting before the spring season is so key to the success of your garden.
Expert Plant Tip: Blooms must be protected if trees start to bloom too early. My mother throws plastic or a bed sheet over her magnolia tree if it gets too cool for the foliage. Trees also need to be staked due to moisture levels in the soil. After a wet or muddy season, trees can get shaky because the root system isn't stabilized. With these conditions on top of wind, you can't hardly plant a tree without staking it.
If you look around home and garden stores, all the signs and sales make it seem like spring is the prime time to plant. In reality, fall and early spring are the best time to get roots in the ground because that gives plants time to lay dormant and adapt to the soil. With these tips in hand, you'll be prepared to create a beautiful blooming garden for your home.