Craving Their Banana Pudding? Here's Every Magnolia Bakery Location in America
Magnolia Bakery may be a New York City delicacy, but it's expanded elsewhere in the United States. The famed Banana Pudding can be yours right now if you live in Chicago or Los Angeles, too. So whether your 2020 New York trip got canceled, or you're missing the tastes of your old East Village home, you're not entirely out of luck, depending on where you live.
Friday saw the Magnolia Bakery Banana Pudding trending online as Americans stuck at home debated how to recreate the recipe. While that's not a bad idea, especially with extra time on your hands due to COVID, it seems much easier, and more promising, to order delivery from Magnolia Bakery to enjoy the authentic recipe.
Magnolia Bakeries across America have same day ordering options, as well as the option to order in advance. The bakery website also offers delivery options for anyone in each bakery delivery range. Of course, if you're out of range, you may be out of luck. We suggest checking third party apps, like Caviar or Uber Eats, to see if Magnolia Bakery has additional couriers with an extended delivery radius (spoiler: Chicago does!)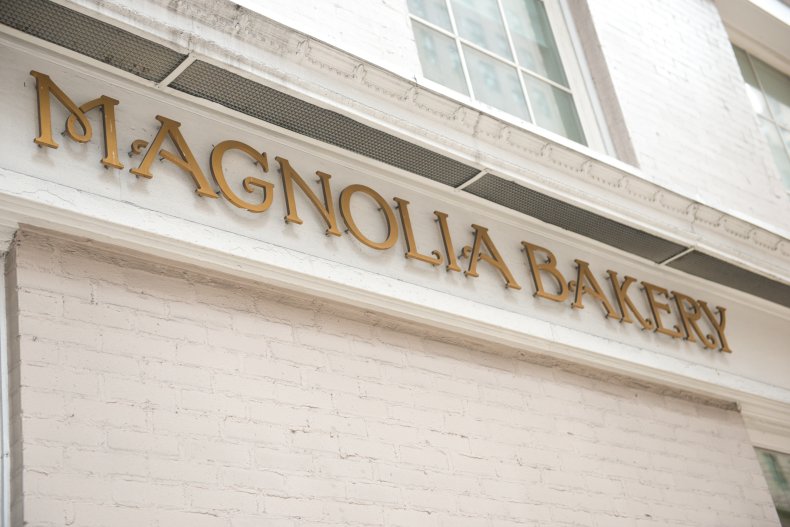 Need a little motivation to order? In addition to the normal Banana Pudding so beloved by all, Magnolia Bakery has a chocolate version and a seasonal Pumpkin Gingersnap Banana Pudding. You can also order cupcakes, cookies and so many more sweet treats to make your Friday a little bit sunnier.
Here are all of the Magnolia Bakery locations in America. They all deliver and are ready to take your same-day orders here.
West Village, New York City
401 Bleecker Street and W. 11th Street
New York, NY
Lenox Hill, New York City
1000 Third Avenue
New York, NY
Upper West Side, New York City
200 Columbus Avenue at 69th Street
New York, NY
Midtown (Grand Central Terminal), New York City
Grand Central Terminal, Lower Dining Concourse
New York, NY
Midtown, New York City
1240 Avenue of the Americas at 49th Street
New York, NY
The Loop, Chicago
108 N. State Street at Block 37
Chicago, IL
Beverly Grove, Los Angeles
8389 West 3rd Street at Orlando St.
Los Angeles, CA
CLOSED: Boston
200-299 Faneuil Hall Marketplace
Boston, MA 02109
Boston did have a Magnolia Bakery location that was available for delivery and pickup, but since March, it's been closed. The location doesn't have a re-opening date, as the Bakery website says it's "closed for the foreseeable future."