'Crazy Delicious' Prize: What Do Contestants Win on the Netflix Show?
Crazy Delicious has come to Netflix and is the latest U.K. food competition show that food fans are binging their way through. The series, which aired on Channel 4 earlier in 2020, is a mix between Great British Baking Show and Alice and Wonderland, with the chefs creating meals within a fantastical Garden of Eden-inspired set.
What is not fantastical, however, is the prize that the contestants receive. Whereas U.S. food competitions like Top Chef offer $125,000 prizes and American MasterChef winner gets $250,000, U.K. competitions are a little different.
On Crazy Delicious, all the show's winners receive is a trophy in the form of a large golden apple. Though this feels like a minor prize for the major feasts that the contestants manage to create in four hours, many competition shows in Britain consider (in a very British way) acknowledgment of a job well done as a sufficient prize.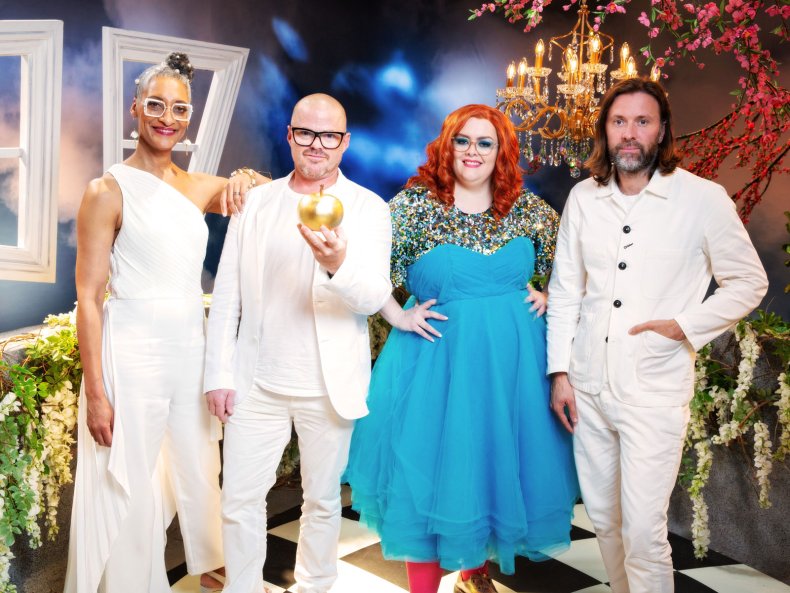 The Great British Baking Show itself, for example, only has a cake tray trophy as its prize, while MasterChef U.K. has no prize at all. As many contestants get a career boost from appearing on these shows and manage to sign book deals or book TV appearances off the back of doing well on them, this is considered as the real prize.
Why the Baking Show and MasterChef do not have prizes in the U.K. is also down to the fact that they both began as BBC shows, though the latter has since moved to Channel 4. As the BBC is a publicly-funded network, funded by taxpayers, they are unable to offer the big prizes of other channels that are funded by advertising.
However, even on those networks, food competition shows in Britain rarely have prizes. While ITV and Channel 4 gave away £1 million prizes ($1.23 million) on shows like Who Wants to Be a Millionaire and The Million Pound Drop, food shows like The Taste (a Channel 4 adaptation of a U.S. format but without the cash prize) offered no money to its winners.
An exception is Gordon Ramsay show Hell's Kitchen, which offered a £250,000 ($300,000) prize on one of its seasons before the show moved to Fox in the U.S., where it is still airing and offers a $250,000 prize.
As for why so few British shows have prizes compared to their American counterparts, in the past Britain's Independent Broadcasting Authority set a cap on prizes after there was a scandal on U.S. show The $64,000 Question. Though this £6,000 ($7,400) cap was lifted in 1993, its shadow still looms over many British quiz shows—especially as quiz producers noticed that, as Mark Lawson wrote in the Guardian, contestants, "will even be catapulted, dunked and thumped for very little in return."
Crazy Delicious is streaming now on Netflix.