'Like Crazy's' Felicity Jones in a Breakout Role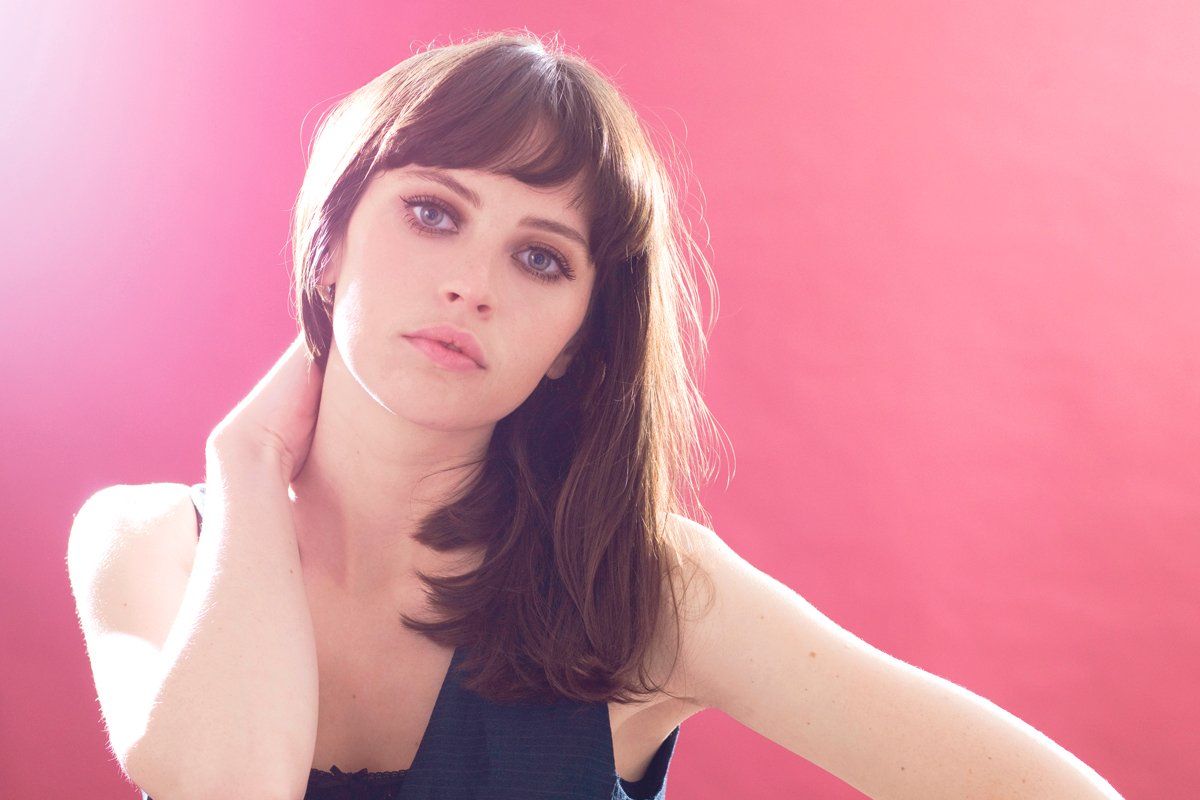 Like Crazy is a punch to the gut, and one of the most brutally honest love stories of the year. There's a reason for that. This independent film was improvised by its lead actors, 22-year-old Anton Yelchin and Felicity Jones, a bewitching 27-year-old from England who delivers a star-making performance. She plays Anna, a foreign-exchange student swept up by her new American boyfriend (Yelchin). After going home to England, she's denied reentry to the U.S. because of a visa problem, and the complications from living apart nearly consume them. The film's use of improvisation lends the characters a kind of authentic mumble rhythm we've grown accustomed to from the half-scripted world of reality TV—but with more sophistication. Their dialogue is everything a relationship should be: complicated, funny, sexy, memorable. If only the stars of The Real World and Jersey Shore were this articulate.
Hollywood has been allergic to the art of courtship lately. Two recent hit movies about 20-somethings—No Strings Attached and Friends With Benefits—explored the virtues of casual sex. Like Crazy's realism sets it apart, and helped it land the Grand Jury Prize at Sundance this year. "People hear the word 'improvise' and think actors do whatever they want," says director Drake Doremus. "It's actually very specific. Every detail, plotwise, is in the outline. It's about the execution of finding those beats."
But first he had to find a leading lady. Jones was an unknown actress when she first read the screenplay. It had scenes and plot descriptions—but no dialogue. "I didn't even know you could make a film like this," she says. "It's a completely novel way of filmmaking." She taped a few audition scenes, including one in the shower (fully clothed, thank you), and Doremus called her as soon as he got the video. A week later, Jones was bonding with Yelchin over burritos at an L.A. restaurant. On the set, they plunged into 15-minute takes, where they would talk ... and talk ... all in character.
Doremus filmed his actors for 22 days, collecting 90 hours of footage. The movie clocks in at a breezy 89 minutes and feels like Before Sunset for the YouTube generation. "You forget you're being intensely studied by a camera," Yelchin says. "The film doesn't function, intimacy doesn't function, unless you spend a month in the character's flesh."
If Like Crazy is a hit, it will perhaps be the first mainstream improv film since The Blair Witch Project. In this share-everything universe, the movie also has a confessional quality. "I had gone through a similar situation," Doremus says, "where I was dating a woman on a student visa from Europe, and when she left, we started a long--distance relationship and eventually got married." Are they still together? "No," he says. And then, after a pause, "Hopefully that won't ruin the ending for people."