'Couples Pay Me Up To $190k To Improve Their Sex Life'
The first time I created a sex room I felt immense joy and excitement. Of course, I had some nerves. But any trepidation was purely about whether my client would be happy with the finished design.
I don't think I have always been this open about sex. When my generation were children, in the 1970s, it was usually approached in a very basic way. Typically, sex was addressed through books, or it was referred to through "the birds and the bees."
I believe things have changed since then. Sex is something I think we need to be knowledgeable about. I want people to look at sex in it's beauty. It's not just about getting in, getting out and hoping you have an orgasm. We have all erogenous zones; enjoy the journey of eroticism. I think it's beautiful.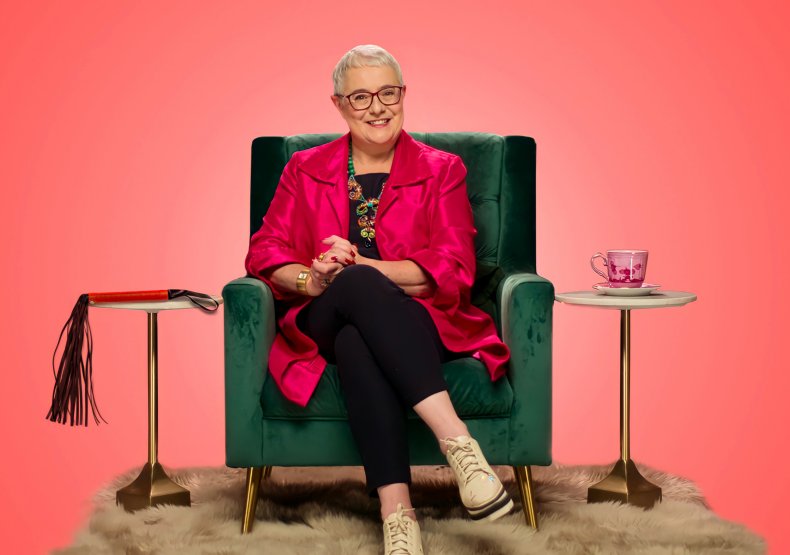 I grew up in a very creative family. I was born and raised just outside London in Surrey and would say I was artistic from a young age. I loved painting and creating things.
When I was 13 I landed a role in the original cast of the West End show Annie at the Victoria Palace Theatre. I just loved it. We were split into two companies and I played Tessie from Thursday to Saturday. I loved acting; portraying characters and having that emotion and passion behind who I was playing on stage. I went on to feature in various West End shows with various stars.
Then I came over to the United States. I moved to Los Angeles with my ex-husband, but I wasn't allowed to work for a certain period of time because of the type of visa I had traveled to the country with. It was a bit of a bummer. I have always been a creative, busy person and here I was, unable to work.
I started a year-long online interior design course as I thought it would keep my mind creative. It was great. Straight away I found I was able to look at a room and instantly see what I would do to to improve it. I'm very much a visual person. I can create images in my mind and put them down on paper.
When I graduated I thought, why not start my own business? I was passionate about design and I loved meeting new people. So when I was allowed to work in the U.S. I threw myself in at the deep end and founded my own interior design company.
It was a slow start. Starting in a new industry, in a town you're not terribly familiar with, was always going to be difficult. The company really took off through word of mouth. Personal recommendations became very important, I never really had a website as such. Since then, I've accumulated a range of high-end clients, including celebrities.
I entered the world of the sensual and the erotic through a client of mine. I had worked with them for around five years, decorating different rooms in their various houses, and we had developed a certain level of trust.
It may sound sordid, but we happened to be in a bedroom. We were talking about the practicalities of things like watching pornography and locking the bedroom door so nobody could catch them in the act. It evolved from there and they asked me: "Have you ever designed a sex room before?"
At that moment in time I was a bit shocked. When someone first mentions the phrase "sex room" I think some people immediately think it's something dirty and disgusting.
I didn't give an answer straight away. I went back home and thought about it. I've always had a curious nature and have never been one to shy away from anything. I decided to do some research. I did more and more and found a different world. It fascinated me. I thought: Why not? If I could teach myself how to remodel a home, there's no reason I couldn't get involved in something like this.
I think people feel the need for erotic spaces because they want to create an experience. If you have a room dedicated to sex, you're more likely to use it. It's creating intimacy for those couples or for those people.
The average sex room starts at around $35,000 to $40,000 but can reach over $190,000. Like remodeling any room, prices can change depending on the quality of the products you buy.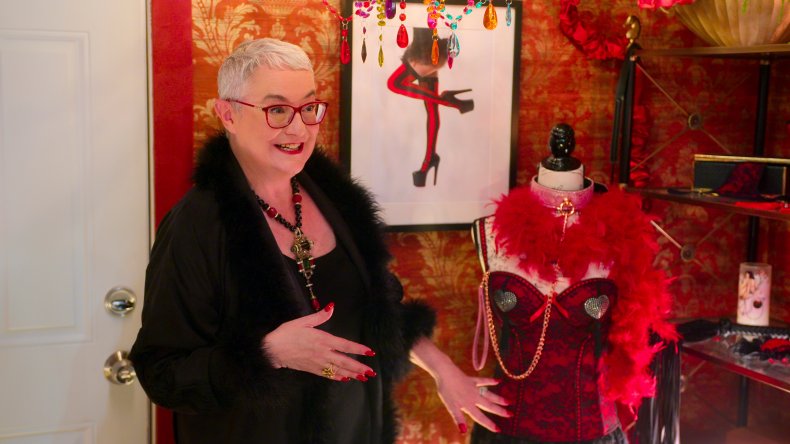 I could get you a pony chair for about $2,500 or I could get one that's bigger and more beautiful for $25,000. I could get you a gem-encrusted dildo for $75,000. It can be done with any budget, but I would say you get what you pay for.
Every sex room is individual, it depends what the client wants. I might design a sex room which requires showers or a stage, where there could be lots of erotic play. I might feature a dungeon bed with reinforced steel, so that you don't have everything rocking back and forth. Nothing any client has asked for has ever shocked me.
If someone said to me: "I want my space to look like a castle or a dungeon", I would be in my element, but I would still find a classy way of doing it. My mind would be working overtime about what elements of luxury could be put in there.
There's no typical person who comes to me for a sex room. It's a sweeping generalization to say everyone with an erotic space is really kinky or strange. The classic saying, "Don't judge a book by its cover," is true. It could be anybody, it could be your next door neighbor. You just don't know what goes on behind closed doors.
I do have to be very careful, because I am an interior designer of sex rooms, I'm not a sex therapist or doctor. You do end up becoming an ear for your clients, who will open up about their thoughts and relationships.
I suppose I am asking them intimate questions, I am asking them to push their boundaries. But I would never profess I could teach someone anything about sex, that's not my job.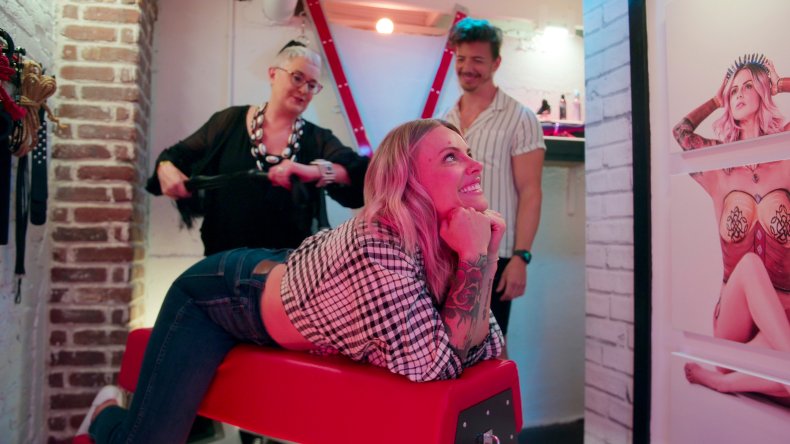 For example, if they want to learn about flogging, I often suggest they go to a professional. Then they could come back saying they love it and tell me what they need from a design perspective, that's usually how it works.
Part of the reason I created my show, How to Build a Sex Room, was to break the stigma around eroticism. The show evolved from a series of erotic novels I am writing; a fictionalized account of an interior designer who designs sex rooms and her own personal journey. My manager pitched the idea as a fictional programme, but it soon developed into a reality show based on my career.
I wanted the show to be sex positive, which it is. I wanted to take away that stigma that sex rooms are dirty and disgusting, because they're not. I think talking about sex is normal, but I don't think most people discuss it enough within relationships.
I'm hoping people who watched the show went away saying: "Darling, did you see that flogger?" I want to create a spark and conversation between couples.
In fact, since the show aired I have been inundated with people who want a sex room. I also heard that in Australia, the show caused online sales at adult toy retailer Lovehoney to increase by 123 percent. I'm so pleased and thrilled the show has had that impact on people.
People are ashamed by purchasing adult toys, but you can experience so much more and have so much more fun. Don't be ashamed about it.
I encourage people who have seen the show to perhaps watch it again, but with a pencil and paper this time. Now they've got over the visuals, it's time to take some notes!
Melanie Rose was born and raised in Surrey, England and spent over a decade as a successful actress before moving to the U.S. and becoming a sought-after interior designer. She stars in Netflix reality show How to Build a Sex Room.
All views expressed in this article are the author's own.
As told to Monica Greep.