Creative Commons Launches New Search Engine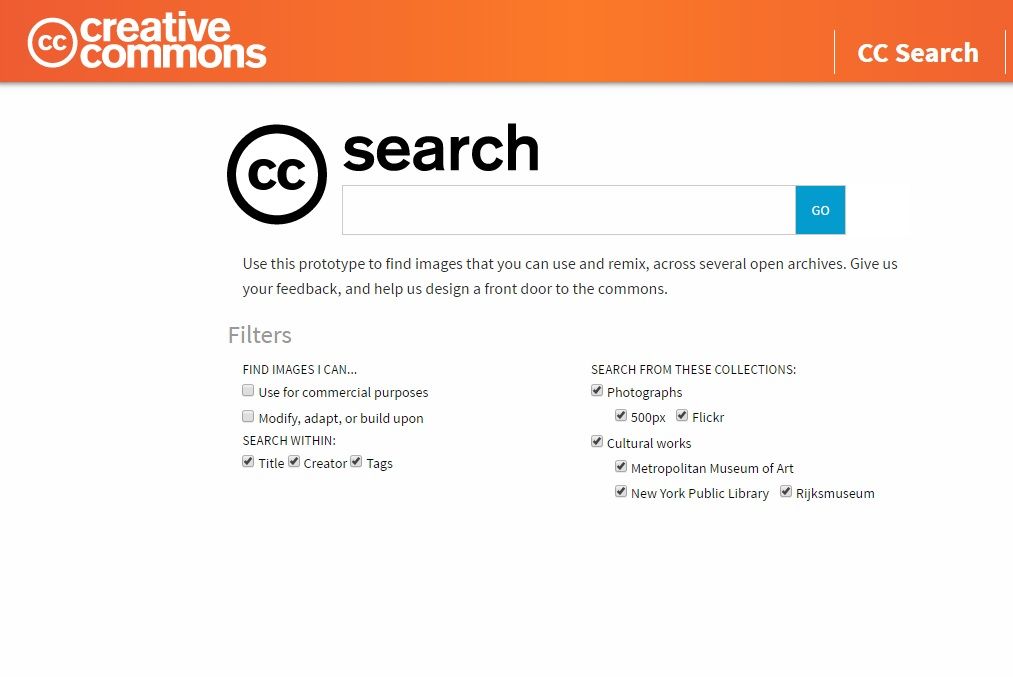 Nonprofit group Creative Commons has released a search engine which makes it easy to search for free and legal images, music and text.
CC Search is described by its developers as a "front door to the universe of openly licensed content," allowing creators to share their work to a wider audience and letting publishers discover content more efficiently.
"The new CC Search harnesses the power of open repositories, allowing users to search across a variety of open content through a single interface," Creative Commons CEO Ryan Merkley said in a blogpost.
"This is a significant moment for CC, as we've always wanted to be able to do more to help people find and use the commons and make connections with each other as they create new things."
Other search engines, such as Google, have previously allowed users to filter creative commons-licensed images, while Creative Commons has offered a limited search tool that currently has around 60,000 monthly users.
The repository for the search engine compiles almost 10 million images from Flickr, the New York Public Library, the Metropolitan Museum of Art and Rijksmusem, the Dutch national museum. It will continue to be developed in order to add new repositories, media types and features.
"CC estimates that there are 1.1 billion works in the Commons, inclusive of both CC-licensed material and the public domain," said Liza Daly, a software developer that worked on CC Search.
"There was much we wanted to do that we've deferred for now, or will revisit based on user feedback."