Credit Bureaus Resist Campaign For Clemency as Pandemic Pushes Millions into Default and Delinquency
Credit Reporting Agencies are resisting pressure to pause credit score downgrades for millions of Americans forced into unemployment by the government's response to the coronavirus pandemic
Consumer groups and some lawmakers have warned that unless the agencies agree to a moratorium, millions of Americans who fall behind on their debt repayments through no fault of their own will find it much harder to get credit when the economy recovers.
The credit bureaus, including Experian, Equifax and TransUnion, believe the burden for relief should fall on banks. The Consumer Data Industry Association (CDIA), a U.S. trade association that represents them and other companies said a moratorium could create problems in the financial system.
"Why do we have credit scores? What are we trying to achieve with the credit reporting system? We are trying to make sure that lenders and other creditors have all the information that they need to make a lending decision," Francis Creighton, head of the association, told Newsweek.
"We want to make sure that people have an ability to repay. The whole financial crisis in 2008 was, when it really comes down to it, a failure of lenders to determine if people could actually afford these loans that they were making."
"It is not the consumers' fault"
Americans hold more than $14.2 trillion in debt, according to the Federal Reserve Bank of New York and that figure is expected to rise significantly in the teeth of a recession as people are forced to turn to plastic to pay the bills.
Concerned about the impact of late payments caused by widespread layoffs and shutdowns on credit ratings, Sen. Brian Schatz (D-Hawaii) and Sen. Sherrod Brown (D-Ohio), from the Senate Banking Committee, have introduced the The Disaster Protection For Workers' Credit Act.
The act proposes a four-month moratorium on all negative credit reporting, longer protections for those who are financially struggling due to the pandemic and free, unlimited credit reports and credit scores after the crisis has ended, according to the senators' statement.
"People are being laid off, they cannot pay their bills, they are going to have to choose—do I pay this lender or do I want to feed my family?" said Ed Mierzwinski, senior director of federal consumer programs at the United States Public Interest Research Group (U.S. PIRG) which is pushing Congress to pass the bill.
Mierzwinski believes that people dealing with a loss of income caused by COVID-19 and who are unable to pay their lender, will be harmed through no fault of their own, with a stain on their financial record that will make an enemy of their futures.
"They cannot pay their bills not for any reason except that they got laid off because of an existential crisis and it is not the consumers' fault," Mierzwinski told Newsweek.
"Credit bureaus, the big three especially, play a gatekeeper role in who gets loans and at what price. They deal with your financial opportunity and you are not their customer so they don't care particularly about you.
"You can vote with your feet if you don't like your bank, you can't vote with your feet if you don't like your credit report," he said.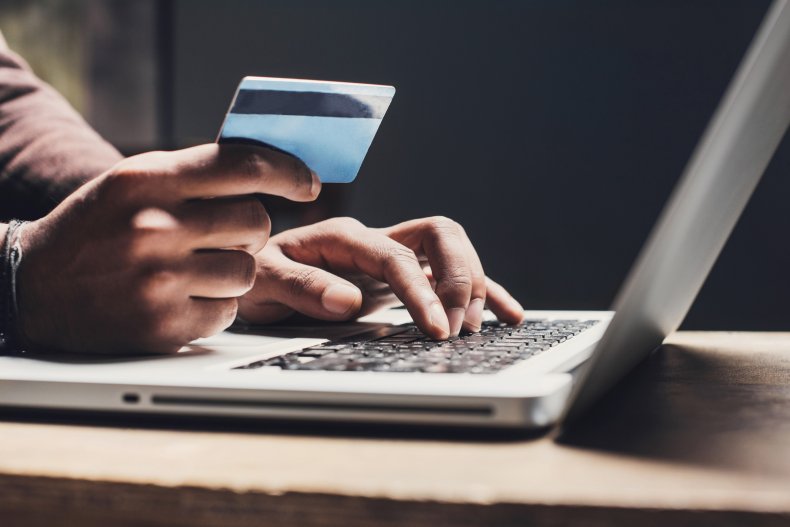 Consumer advocates such as his group and its coalition partner, the National Consumer Law Center (NCLC), were scathing of provision 4021 in the $2 trillion stimulus package, the Coronavirus Aid, Relief and Economic Security Act (CARES), which was supposed to take into account the tougher circumstances that people face.
The NCLC said the provision only helped the consumer who was current, had asked and got forbearance from their lender, and the lender had properly applied a disaster code to the credit score, which it fears may not be taken into consideration by any future lender.
Those who cannot get hold of their creditors due to long phone hold times, who may be dealing with the turmoil of job loss or helping family members who have COVID-19, will be treated as delinquent unless they can catch up during the forbearance period, the NCLC said.
"Your credit score should reflect your tendency to pay your bills during anything other than extraordinary times," Representative Brad Sherman (D-California), who is among lawmakers pushing for the act, told Newsweek.
"I think if somebody is late in paying a bill during this crisis, that should not affect any score designed to reflect how well you pay in ordinary situations."
Sherman's view is that with provision 4021 in effect, "the credit rating agencies are not being instructed to do anything at all," and that credit bureaus should not treat delinquencies caused by loss of income due to a global crisis the same as those from poor financial management. He believes it is the responsibility of Congress, lenders and credit bureaus to help consumers in these tough times.
"There are a lot of people who are not able to make a payment that the creditor thinks should be paid and these folks should not see their credit scores go down.
"You are going to have people who always paid their bills in 2018, 2019, 2017, but they are not going to be able to get a loan in 2021 because of what happened in this crisis. First it is bad for them but second, it is terrible for the economy.
"If people can't buy cars, if people can't get credit cards, if people can't get homes, if people are rejected by landlords, how are we going to get an economic recovery?" Sherman added.
Mierzwinski believes that while a lender or company decides to allow delayed payments or forbearance, it should not be voluntary.
The hope for consumer advocates and the lawmakers proposing to end negative credit reporting during the COVID-19 crisis is that it is included in the next bailout bill being considered over next few weeks.
If passed, and that is a big if, it would restrict lenders from reporting negative information, credit bureaus from including negative information in credit reports and if they do receive negative information, they would have to delete it.
It would also put the onus on both lenders and credit agencies to help those struggling with their credit for at least 120 days after the end of the emergency declaration, or the passage of the bill, whichever is later.
Mierzwinski said: "It's a really sensible, logical, simple solution."
"The lender knows what the consumer's job situation is"
But Creighton disagrees, saying that the best approach for people who may be struggling with their debts was to communicate with their lenders, because the lender "is the one who is working with the consumer every day. The lender knows what the consumer's job situation is."
He said if the lender decided to put the person into some sort of plan, for example in which their payment for the next month was waived, "then the consumer reporting system can accommodate that."
"What we believe is that the credit scores and the whole credit report should accurately reflect what has happened and where people stand right now."
He said that he did not think there was any need for provision 4021, in which if the lender has granted an accommodation, the consumer will be treated as current.
However he thought that "now that it has happened, it is going to result in more consistency across the board. More consumers are being treated the same way when they have these accommodations and that's good."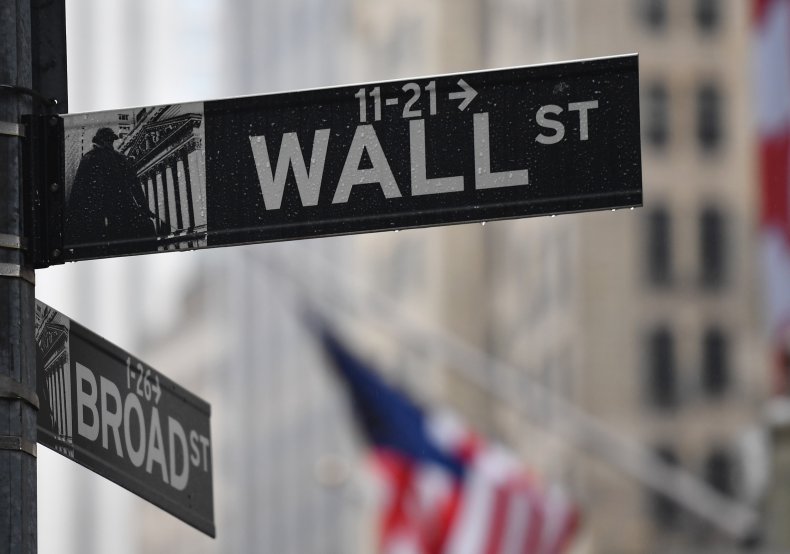 Experian, which collects information on around 235 million U.S. consumers, has said that it would focus on educating consumers. As of last week, it started offering online seminars which discussed how to manage finances and credit during the pandemic, as well as methods for bill repayment.
"As the consumer's credit bureau, we are committed to working with consumers, lenders and the financial community during and following the impacts of COVID-19," Craig Boundy, Chief Executive Officer of Experian North America, said in a statement to Newsweek.
"As part of our nation's new reality, Experian is planning for options to help mitigate the potential impact on credit scores due to financial hardships seen nationwide," he added.
TransUnion, whose database has 500 million business and client credit histories, backed last month's stimulus package and said that it was supporting banks, lenders and other creditors that were setting up hardship programs for those out of pocket because of the pandemic.
"We believe this bill represents the best outcome for consumers, providing immediate help for those impacted by COVID-19 while maintaining the viability and integrity of the U.S. credit markets," it said in a statement to Newsweek.
"We continue to do our part to support consumers through this pandemic, and are providing research and educational resources for consumers on our website. Consumers who face financial hardship as a result of COVID-19 should reach out to their lenders as a first step, and TransUnion will continue to support lenders as they implement relief programs."
Equifax, which Newsweek contacted for comment, previously said that it would try to help consumers and businesses deal with the financial impact of the pandemic, reiterating the advice of the other credit companies the key is to keep lenders in the loop of any imminent hardships.
"Equifax is engaged with many lenders, telecom and utility providers who are offering a variety of options to help people through forbearance and modified payment plans," it said, Marketwatch reported.