Credit Card Companies Are Suddenly Lowering Limits, Analysts Offer Advice on How to Protect Your Borrowing Power
Analysts warn that credit card companies are lowering credit limits and canceling cards—often without warning—amid the pandemic-induced economic crisis, just as they did during the Great Recession.
A Federal Reserve survey of senior loan officers in October 2008, at the height of the financial crisis, found that 20 percent of domestic American banks had reduced the limits on credit card accounts for prime borrowers, and 60 percent had done the same for nonprime borrowers.
Now, in the midst of what is likely to be a deep recession as tens of millions Americans find themselves unemployed due to the coronavirus crisis, the same is happening again in the credit card sector.
"Most people don't realize how much freedom credit card issuers have to cut limits or even cancel cards without warning," Ted Rossman, industry analyst at CreditCards.com, said in a release last week.
"Banks are once again very nervous about the state of the economy and the job market and they're pulling back on their risk exposure."
How long this credit tightening will last is "the multi-billion-dollar question," Matt Schulz, LendingTree's chief credit analyst, told Newsweek.
"The easy answer is that, at the absolute least, this tightening will last until the outbreak is over, and no one has any idea when that will be. Beyond that, I'd suspect that banks will be tight with their lending for as long as unemployment remains at high levels," Shulz said.
"If the economy rebounds quickly and everything gets back to normal in a hurry, lending will, too. If not, credit card issuers and other lenders are going to stay stingier with their money."
In a regulatory filing last Wednesday, Discover Financial Services, which lends to consumers through several Discover-branded credit card products, warned that if the current economic situation was to drags on, it could increase its allowance for credit losses and hurt its bottom line.
"We have put various programs in place to assist affected borrowers during the pandemic," Discover said in its SEC filing.
"The programs generally provide borrowers with flexibility to make monthly payments, including allowing customers to skip payments without penalty, or in certain cases, accrual of interest.
"The terms and conditions of the programs are subject to change and enrollment levels may fluctuate based on those changes as well as the depth and duration of the economic contraction.
"As the number of loans enrolled in these programs increases, our financial results will be adversely impacted in the short term due to forgone interest."
Bloomberg also reported that Synchrony Financial, the company behind retail credit cards for stores such as J.C. Penney and Gap, will actively manage its customers' accounts, reassessing their creditworthiness as it bleeds money.
It isn't only the credit card sector that is seeing a tightening of lending. "Many credit sectors are tightening," Shulz told Newsweek, citing JP Morgan Chase's recent decision to stop taking applications for home equity lines of credit (HELOCs).
"Due to the economic uncertainty, we're temporarily pausing new applications for home equity lines of credit," Amy Bonitatibus, chief marketing officer for Chase Home Lending, told HousingWire.
"Customers can still tap into their home's equity through a cash-out refinance of their existing mortgage."
LendingTree's Shulz said: "Others are likely to follow suit, as well as tightening other aspects of lending."
How to Protect Your Credit Cards, Borrowing Limits
To keep lines of credit open in the current situation, Shulz recommended spreading out purchases over multiple cards.
"The last thing anyone should do now is spend more money than they feel comfortable with on anything. But if you have purchases planned in the near future, consider putting them on a card you don't use much instead of concentrating them all on one card," Shulz told Newsweek.
He also suggested moving small recurring purchases, such as subscriptions to streaming services, to a little-used or dormant credit card and setting up autopay. Cards that are not used will be among the first to go when lenders start cutting back.
"That regular $10 to $20 charge keeps your card active without adding any unnecessary expense to your budget," Shulz said.
One more tip is to ask for a limit increase on another card: "This can help you recoup lost available credit and salvage your utilization rate. In normal times, these requests are often granted. Today, however, issuers will likely be more stingy.
"The exception: If you can prove that you've been financially impacted by the coronavirus outbreak and apply for help through their hardship programs."
Rossman of CreditCards.com said lenders may cut credit limits or cancel cards if borrowers are close to their limits.
"That may be unavoidable if you're in a financial bind, but if you can, try to pay down your balance and gain some separation between your credit limit and how much you owe," Rossman said.
"This underscores why it's dangerous to use your credit card as your emergency fund, because that credit line could be pulled out from under you. If you've having trouble, let your card company know and there's a good chance they will work with you on a solution."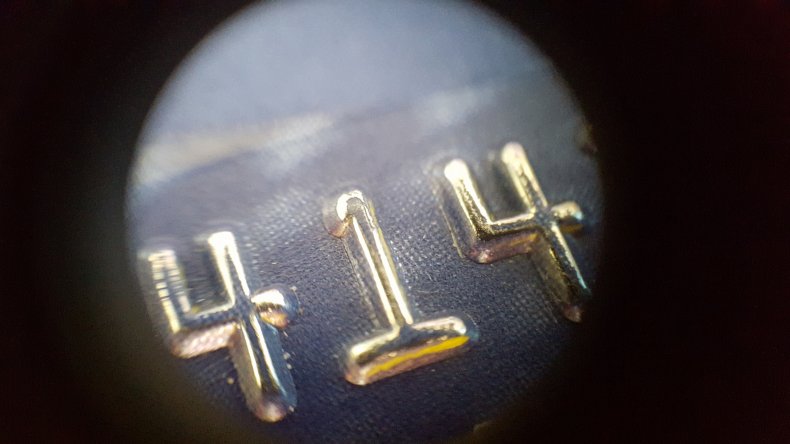 Updated: The headline was amended for clarity.