Credit Union CEO Bought Pig Farm with Stolen Millions: FBI
The head of a credit union stole over $2 million from her grandparent's bank and bought a pig farm.
Stacey Shaw pleaded guilty and was sentenced on charges of embezzlement from a federal credit union and willful failure to file tax returns. The Federal Bureau of Investigations says Shaw opened six unauthorized credit cards in her name, charging $2.1 million on the cards.
Cases like Shaw's aren't uncommon, according to the FBI. State and local police departments just don't have enough personnel to hone in on these types of investigations.
Shaw's grandparents founded the International Brotherhood of Electrical Workers Local Union 712 Federal Credit Union in 1964 in the small town of Beaver, Pennsylvania. In 2017 as president and CEO, Shaw began embezzling from the credit union.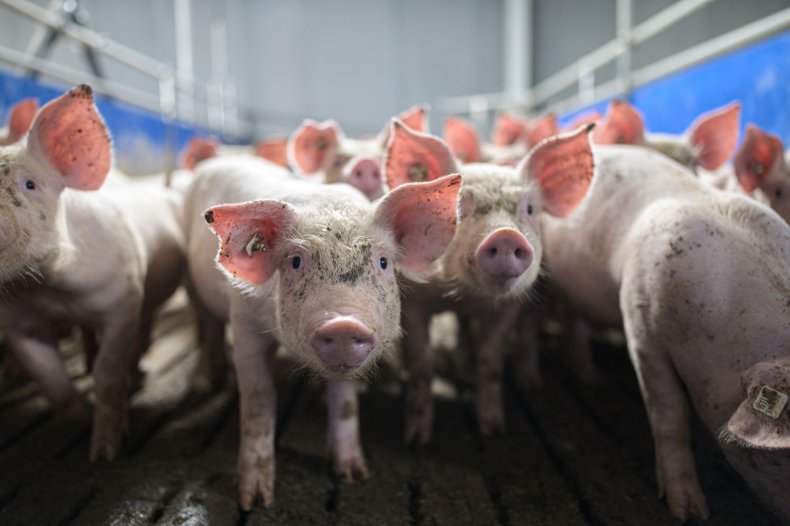 She opened six cards in her name without getting approval from the Board of Directors. Over the span of three years, she raised her own credit limits approximately 138 times to make personal purchases.
Investigators combed through her financial records and said she used the money to go on trips, eat out at restaurants, go shopping and start a pig farm.
"She bought some land and spent a lot of money into outfitting that land for her use," said Special Agent Samantha Bell. "She bought ATVs, four-wheelers, four sheds, pigs. At one point, she had a horse and some really big rabbits. A lot of money went into funding that effort."
When her scheme was discovered through an audit, she had an outstanding balance of approximately $2.1 million amongst the cards, which resulted in a loss to the credit union.
Fortunately, credit union members were reimbursed through insurance and did not lose out on their own money. However, the loss was so profound that the credit union went out of business.
"This credit union no longer exists because of her actions," Bell said.
The pig farm Shaw purchased depreciated in value and isn't worth much.
"The property is actually worth less than what she bought it for. Nothing that she had left would actually make a profit for the government," said Bell.
Bell noted that the credit union may try to sell Shaw's stolen assets for a profit and recoup some of the losses.
Shaw was sentenced to 51 months of imprisonment, followed by three years of supervised release, which includes 12 months of home detention, on her embezzlement conviction.