Creepy Footage Shows 'Gates of Hell' Underwater Volcano: 'Earth Is Alive'
Volcanic chimneys, that are seemingly like the "gates of hell," have been caught on film during an exploration of an underwater volcano.
The footage was taken by photographer and explorer Alexis Rosenfeld off Panarea—a volcanic island near Sicily, Italy—as part of 1Ocean, an expedition in partnership with UNESCO.
Scientists are closely monitoring the area for any indication of an eruption—and in recent years, it has become more and more likely.
Only a few meters below the surface, within the underwater crater, permanent gas eruptions can be seen protruding from the volcano's magma chamber. According to UNESCO, more than a million liters of gas can be released from here every day.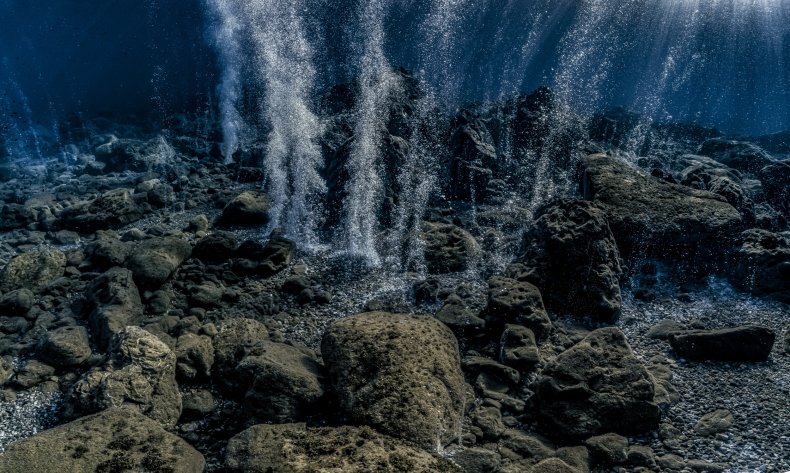 The exploration also took Rosenfeld to a site dubbed "the smoking land," which lies more than 70 miles below the surface.
At the Smoking Land, hydrothermal vents can be seen spewing bubbles, caused by acidic fluids, from the ground.
Rosenfeld said in a press release that it is similar to being at "the gates of hell."
"From the surface, you wouldn't suspect anything. Yet the underwater volcanoes of Panarea are one of the most striking landscapes I have ever seen," Rosenfeld said in a press release.
"We are at the same time enveloped by the infinite silence of the ocean and in the middle of a Dante-esque spectacle of volcanic chimneys that spit out gasses and burning fluids, a bit like being at the gates of hell. You realize that the Earth is alive."
The Smoking Land is monitored continuously by a team at the National Institute of Geophysics and Volcanology (INGV), UNESCO reported. This is because scientists fear it could pose a substantial threat in coming years.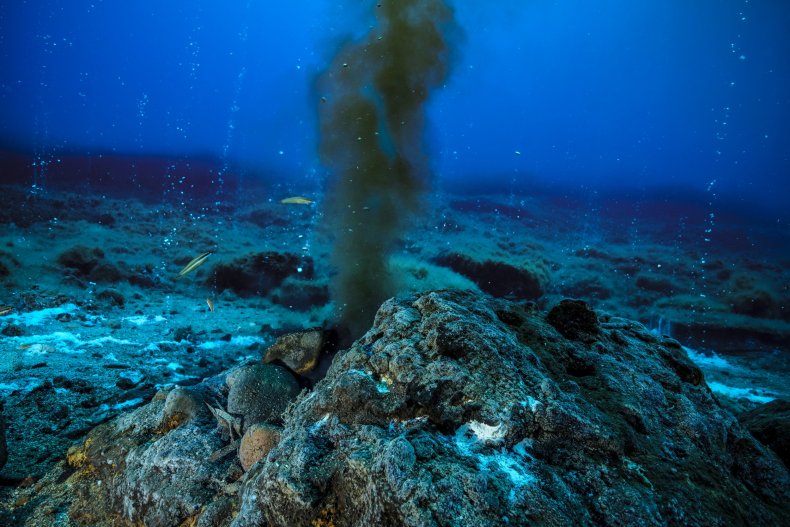 Scientists have grown concerned due to the unstable volcanic behavior around the Aeolian Islands. They have predicted that an eruption, and associated landslides, could cause a huge tsunami over the coastal population.
"We estimate that, according to a natural cycle, there is a major explosion in this area every 70 years. The last one took place at the end of the 1930s. [In the event of an explosion] one of the risks is the formation of a tsunami.
This is a phenomenon that moves at very high speed, at least 300 km/h. It could therefore hit the islands in a few minutes, which means that we have to react very quickly," said Francesco Italiano, Head of the INGV.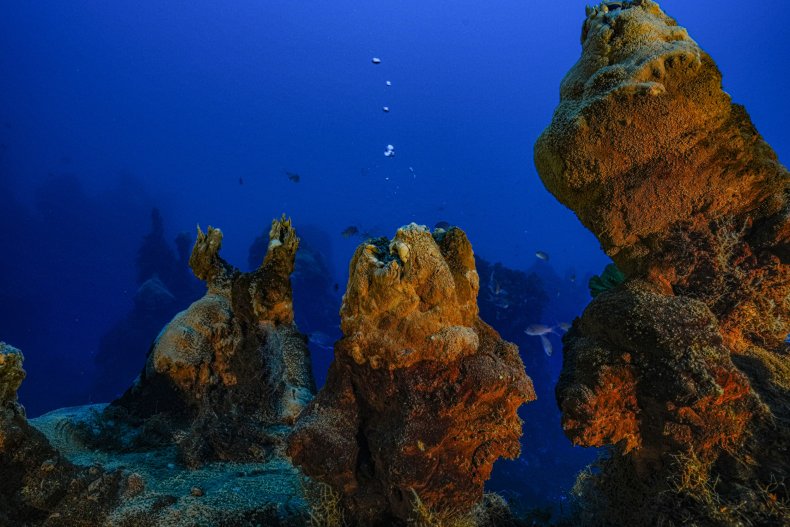 Panarea is nor far from Stromboli, a neighboring volcano that caused a devastating tsunami in 2002.
The volcano erupted on December 30, 2002 and caused two huge landslides, which resulted in a 66-foot wave. The tsunami damaged much of the eastern coast. It is considered one of the most severe eruptions in the area in the past 100 years.