Bodycam Footage Shows Ohio Mayor, Police Chief Using N-Word to Describe 1970s Racism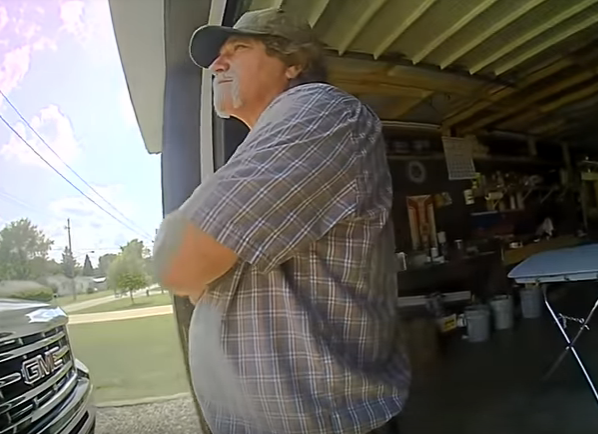 The mayor of an Ohio village apologized after police body camera footage emerged showing him repeatedly using the n-word in a conversation with the Crestline Chief of Police about racist incidents from the 1970s.
Mayor Allen Moore of Crestline, Ohio, a village about 65 miles north of Columbus, claimed the conversation recorded by Crestline Police Chief Joe Butler on June 25 only showed him repeating the "original language told to him" about incidents of racist attacks against African-American residents in the 1970s. The mayor issued an apology Monday acknowledging the "hurtful" repeated use of the n-word, but when confronted in July about the complaint said he believed Butler recorded the video as retaliation for being made to work a Monday through Friday schedule.
"I do understand this language, regardless of context, is hurtful. I truly apologize for my error in repeating the words spoken by others 45 years ago," the mayor wrote in the Monday statement.
The June conversation was recorded on Crestline Police Chief Butler's body camera and revealed a conversation he and Mayor Moore were having about several incidents of racism he'd witnessed during the 1970s. One anecdote detailed someone who "shot a lot of the windows out of the n******' houses," with Mayor Moore recalling, "I was uptown when those n****** riled up."
"His dad come home from GM [General Motors], got his guns, stuck them in his belt, and went, walked right up through town looking for them n******," the mayor is heard saying later in the video.
A July complaint filed by Chief Butler was investigated by an outside attorney hired by other town leaders. The complaint says the two were "speaking of events in 1972. It was statements regarding a certain family's acts and the Mayor's observation about the lack of police protection given minorities in 1972 in Crestline."
"I'm very disgusted and highly offended by Mayor Moore's choice of words and feel that reporting his behavior could put my job as Crestline Police Chief in jeopardy," Butler said. "The citizens of Crestline do not deserve this type of behavior nor should it stand in our society."
However, the complaint details personal strife between Moore and Butler, with Moore accusing the police chief of retaliating for being made to work Monday through Friday versus Mondays through Thursdays. Additionally, the mayor claimed the chief had been repeatedly warned against surreptitiously using his body camera to record private conversations.
The mayor has been given several "resolution" options over the incident: "1. Stop using racial slurs to describe the citizens of Crestline 2. Comply with village policies regarding harassment and discrimination 3. Take some Culture Sensitivity Training," attorney Michael Bear wrote in the complaint recommendation to the village.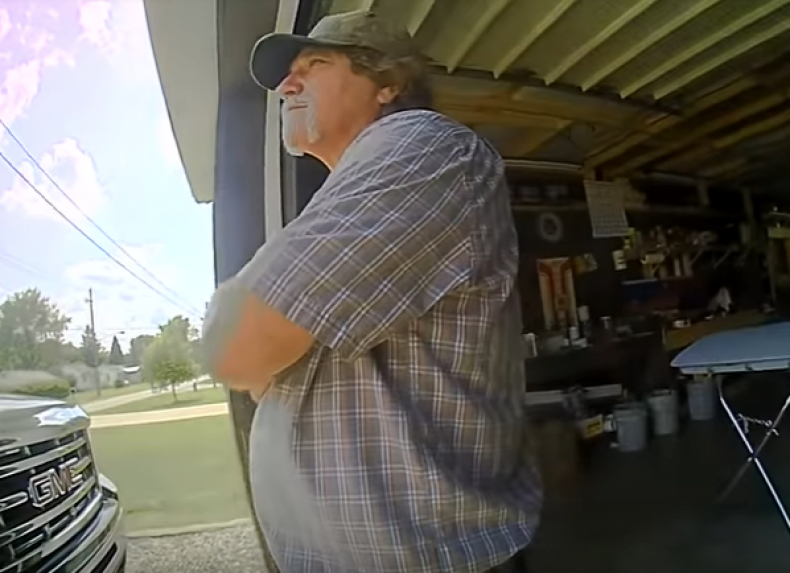 Chief of Police Butler has been on administrative leave since August 30, but John Rostash, the village administrator, told WBNS-TV he could not say why he was "under investigation," but claims it's not related to his disputes with the mayor.
At a town hall meeting this week, several community members voiced their criticisms about the mayor's recorded comments, The Mansfield News Journal reported.
"I believe if you were born and raised here in Crestline, you had the opportunity to be in a community that promoted fairness, that promoted safety, that promoted respect for others, no matter your race, your religion or creed. I don't think the mayor displayed that with his actions," Crestline resident LeAnn Walker-Williams said during a recent town hall meeting.