India vs. Pakistan: Police Arrest Cricket Fans in Madhya Pradesh, Kerala and Rajasthan for Celebrating Pakistan's Win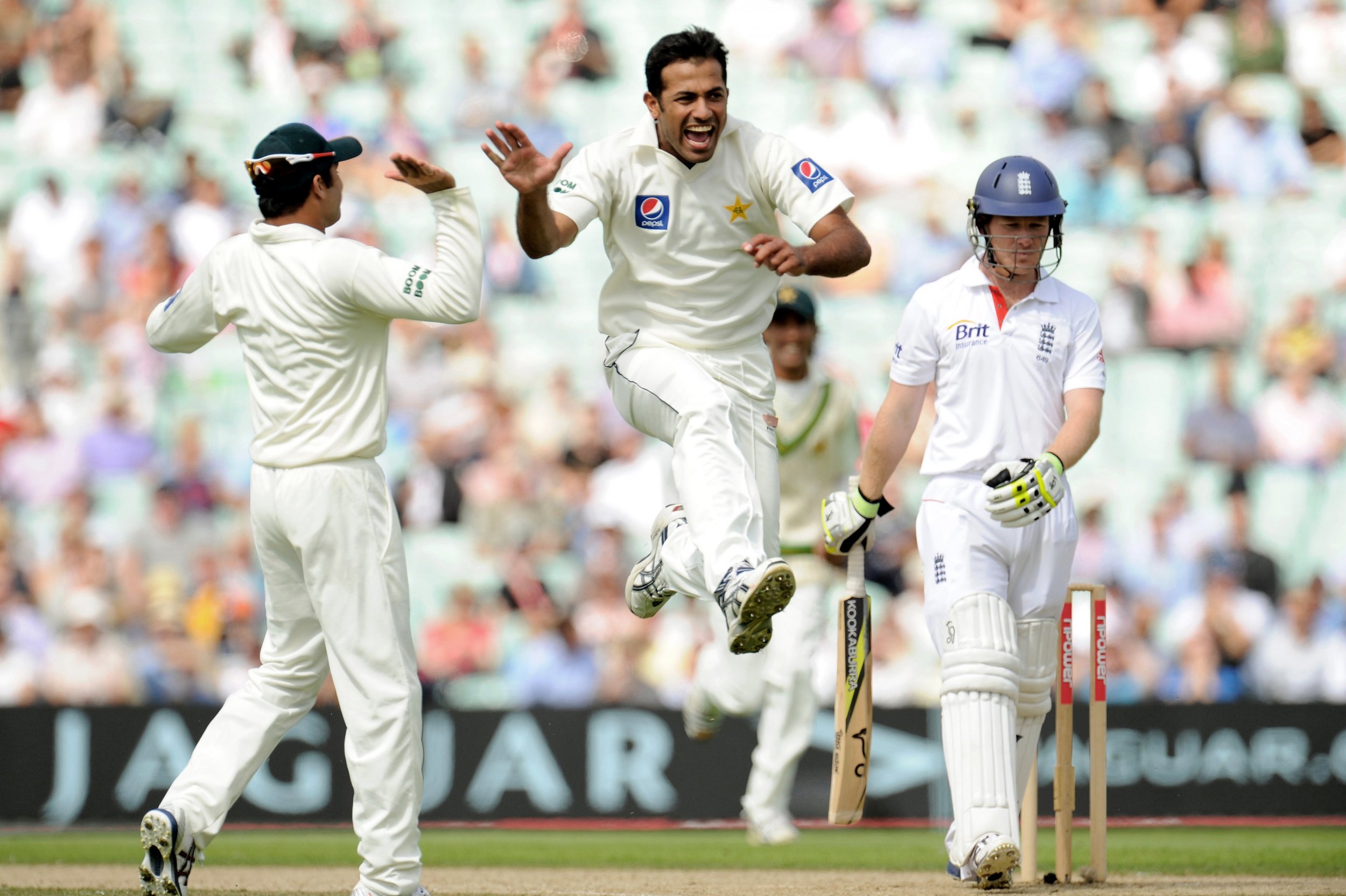 Police have arrested cricket fans in different regions of India for cheering during the Champions Trophy final—for the wrong team. In Madhya Pradesh, a state in central India, police reportedly arrested 15 men between the ages of 19 and 35 for shouting pro-Pakistan slogans and charged with sedition and criminal conspiracy.
Sanjay Pathak,a local police inspector said the men from Mohad village "were celebrating Pakistan's victory by bursting firecrackers and shouting anti-India slogans," CNN reported.
"We received a complaint from a local Hindu man who accused them of celebrating after India lost the match," Burhanpur police chief Raja Ram Parihar told the AFP news agency.
As the celebrations went on into the night, the men were arrested for 'criminal activity'.
Fourteen men appeared before court on Tuesday and another on Wednesday. If convicted, the 15 Pakistan cricket fans may have to surrender their passports and even face life imprisonment, reported Al Jazeera.
Police in the southern state of Kerala also arrested 23 cricket fans for supporting Pakistan, and were booked for various criminal activities, including rioting and unlawful assembly, the New Indian Express newspaper reported. The Keralans reportedly lit firecrackers and chanted slogans in support of the Pakistan cricket team, who won by 180 runs.
Five men were also arrested in Bikaner, Rajasthan after celebrating Pakistan's victory. A police spokesperson told India Today: "They have been arrested for disturbing peace. They were shouting slogans in favour of Pakistan."
Fans have been arrested on both sides for supporting the wrong team in previous years.
In 2016, a Pakistani man was arrested after he waved an Indian flag when his idol, Indian batsman Virat Kohli, made a century. In 2014, 66 Muslims were charged with "disturbing communal harmony" and were kicked out of their university for supporting Pakistan.
India and Pakistan have had hostile relations since the violent partition of British India in 1947 and the 1965 war. Cricket is a wildly popular sport in India and Pakistan.