Cricut Explore 3 Review: The Best DIY Crafting Tool You Can Buy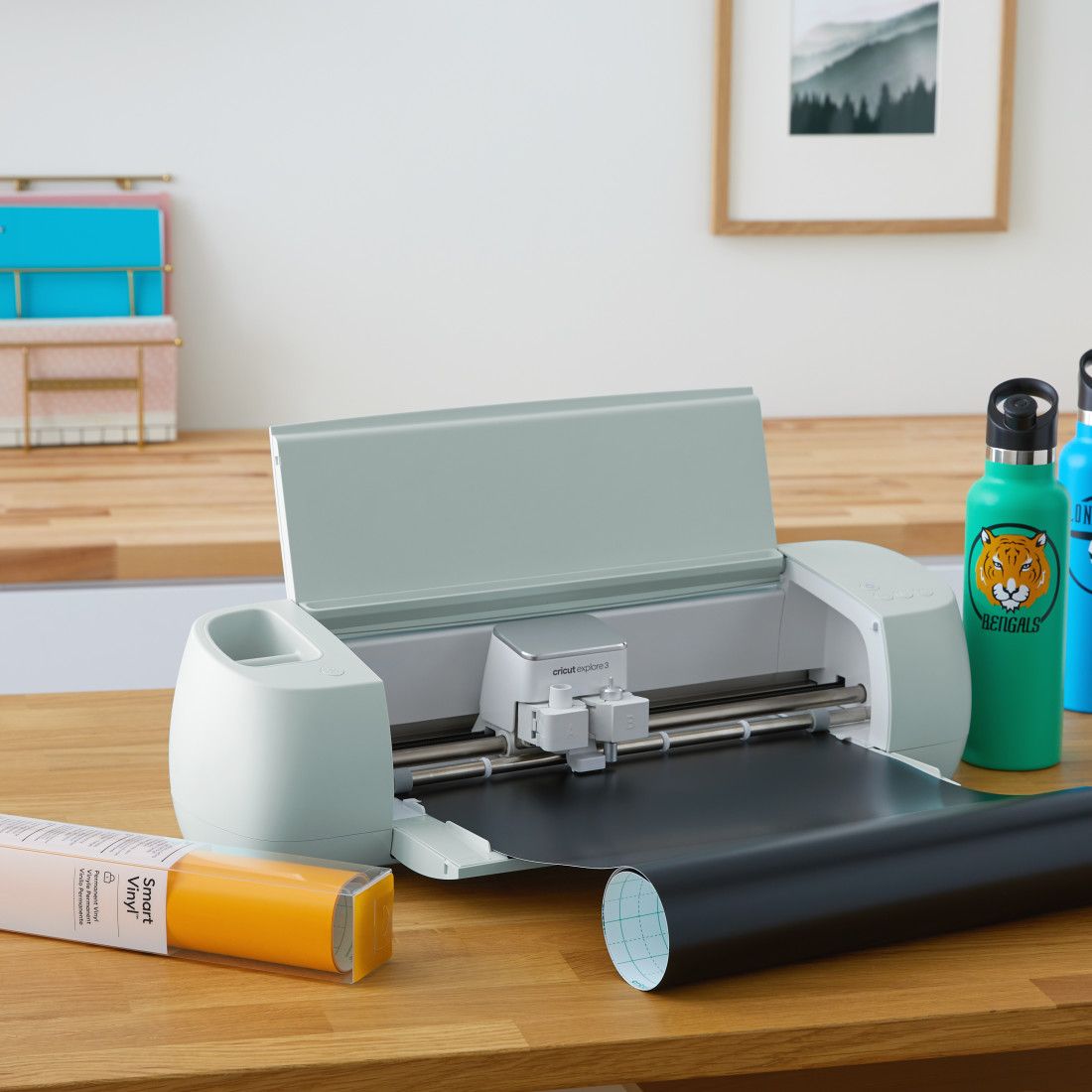 The Cricut Explore 3 is an amazing upgrade to Cricut machines. The new model cuts twice as fast and over 100 different types of materials. If you are upgrading from an older model, you'll also love the ability to subscribe to the Cricut Design Space for access to projects, fonts, shapes and more instead of buying cartridges.
A Cricut is a crafting machine that can cut and draw on an array of materials. You control it with an app on your computer, phone or tablet. You can access a library of projects, fonts and images to make DIY decals, decorations and much more.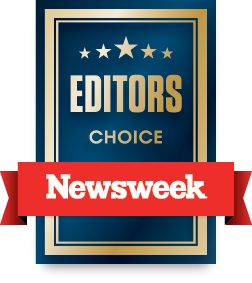 We love the ability to use Smart Materials, crafting materials that load directly into the Cricut and don't require a cutting mat, making it possible to cut up to 12-feet at once. This is great for cutting a welcome sign for a house or a big graphic for a wall. In addition to the standard cutting, you can use the Cricut to write and draw.
The Cricut Explore 3 is $299.99. You can buy it from Cricut, Best Buy, Michaels, Home Depot, Walmart and Amazon.
Several retailers also offer bundles with tools, materials and accessories. A subscription to Cricut Access is $9.99 a month and includes over 500 fonts, 200,000 images and many additional projects, features and discounts.
Cricut Explore 3 Design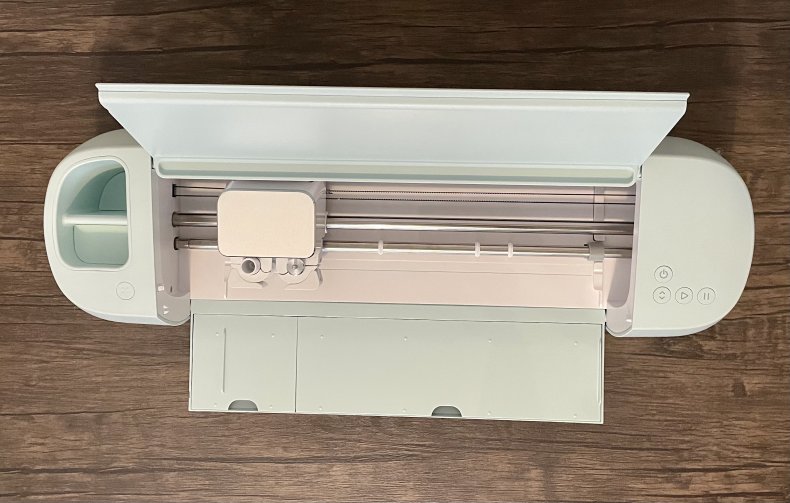 The Cricut Explore 3 design is great. The machine is compact enough to sit on a desk near a laptop, and the parts feel well made. We've been setting it up and tearing it down as we test out features, and it holds up well.
We love the way it looks, and the mint green color is nice. There is a small holder where you can rest a phone while using the device. The doors snap open with the push of a button and then securely lock in place when you are done crafting.
Cricut includes a USB cable to connect to a computer. It works with Mac and PC devices. Or, you can use Bluetooth to connect to an iPhone, iPad or Android device.
If you want to use smart materials to make long cuts, there is even a handy material holder that keeps your Smart Materials on a roll for easy feeding and cutting.
Using the Cricut Explore 3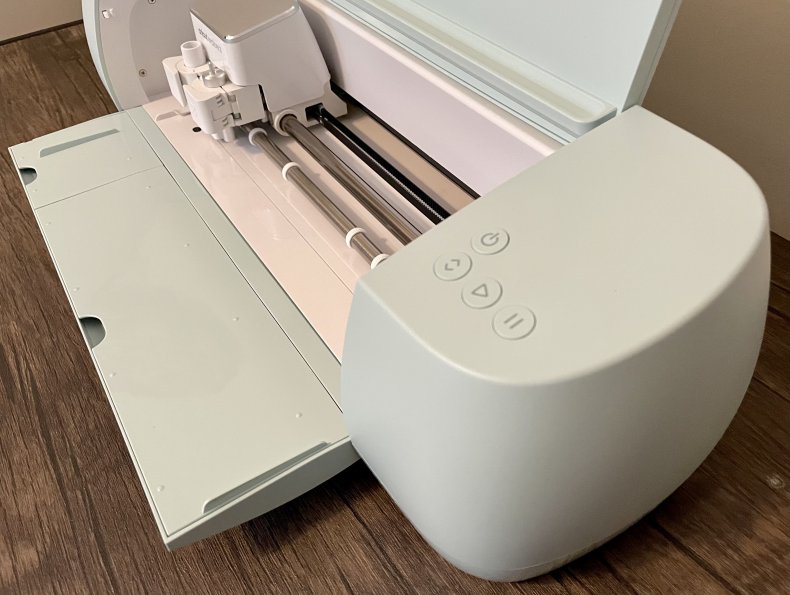 The actual machine is very easy to set up and use. You can go from unboxing to connected and ready to craft in about 15 minutes. It was simple to connect the machine to a Windows laptop or to a MacBook Air, though we did need a USB-C to USB adapter. I tested the Cricut with my girlfriend, Amy. This is the first Cricut with Design Space access either of us have used.
The Cricut Design Space software is powerful, allowing you to adapt designs and projects that others have created or to create your own projects from scratch.
With the power comes a learning curve. We wish that the software was a little more user-friendly for a novice user, or that it had a beginner mode that is easier to use even if it removes some of the capabilities. Someone with a background in Photoshop who is used to working with layers will be right at home.
After watching several step-by-step YouTube videos, Amy started to learn how to use the software to more easily customize projects. While watching a demo from Cricut, it's easy to see how more time and experience with the software could unlock our creativity.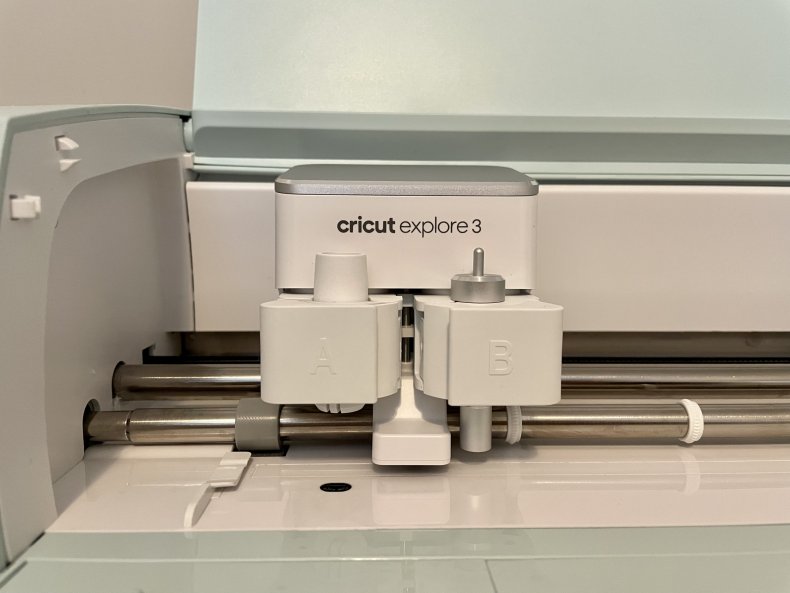 One thing Amy learned after trial and error was that the blade depth from the factory wasn't a deep enough cut for every project. This is something that you can adjust on the Cricut, and once it was set up for the specific project it worked great. With the Cricut comes a test sheet of Smart Material so that you can play around with
It is super easy to feed paper into the machine. If you use Cricut Smart Materials, you don't need Cricut Cutting Mats, but you can use these mats to cut other materials. We like the convenience of Smart Materials and the flexibility to use other materials with a cutting mat.
Weeding—removing the vinyl from the design that is cut—is very easy with Cricut tools. We think it is a good idea to get one of the Cricut Essential Tool Sets that retail for $49.99 (but are often on sale for $24.99 to $34.99). This includes tools that will help you better finish up the projects that you cut with your Cricut.
The first full project we tackled was a vinyl sticker for a stainless steel tumbler. After customizing the the project we cut the vinyl and applied the adhesive using the Cricut Transfer Tape to the tumbler.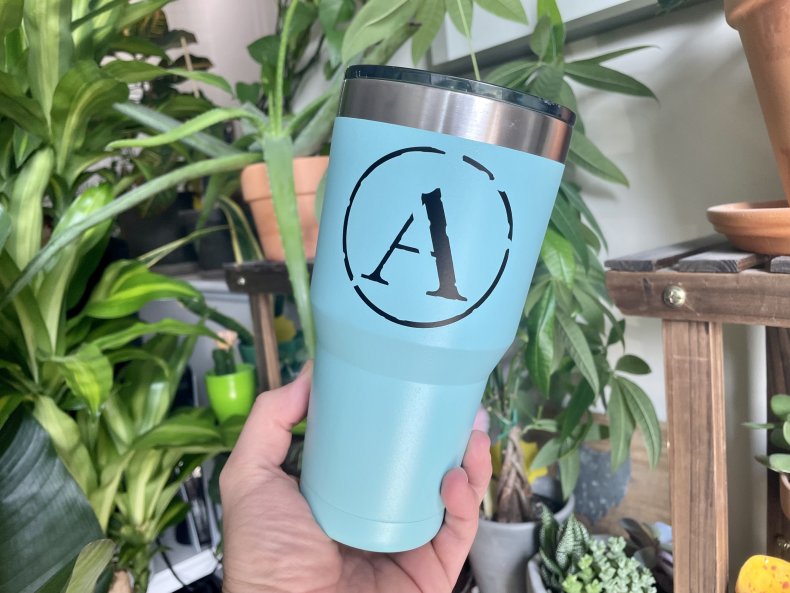 One great part about this is that the vinyl is dishwasher safe. After going through at least five trips through the dishwasher, the design looks just like it did when we put it on the cup.
You will very likely want to get the $9.99 per month Cricut Access subscription so that you can easily access fonts, shapes, images and projects. You can also buy licensed items including Disney, Marvel, Star Wars, Sanrio, Anna Griffin and others.
The service is updated often with new images and projects, so even if you aren't great at creating something from scratch you can still be creative with a Cricut.
Should You Buy the Cricut Explore 3?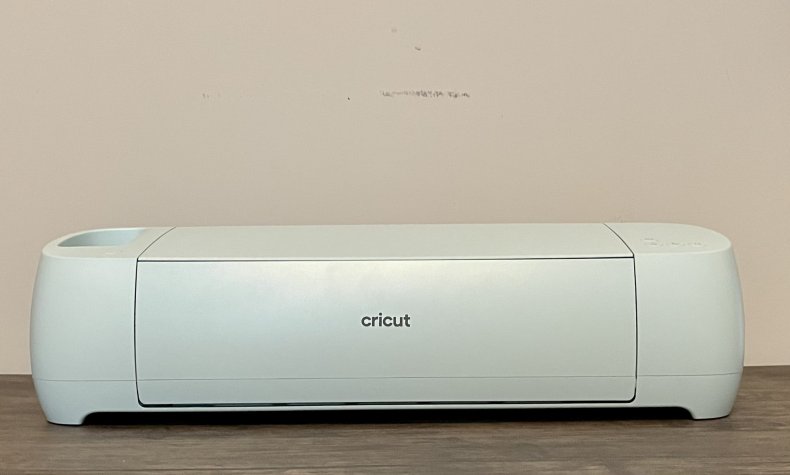 If you are looking for your first Cricut, or your first Cricut that connects to the Cricut Design Space, then the Cricut Explore 3 is an excellent option. It is incredibly capable. While there is a learning curve to use the Design Space software, when you pair this with a Cricut Access subscription, the creative possibilities are endless. We love the flexibility and are super excited to continue to make things, and are compiling a list of projects we want to make.
If you want to be able to work with an even greater variety of materials, then you may want to consider the Cricut Maker 3, which can cut over 300. The Cricut Maker 3 is $399.99.
The Cricut Explore 3 is the perfect tool for DIY crafters. We love the endless possibilities that it brings and look forward to taking on more advanced projects as we master the software.
Newsweek may earn a commission from links on this page, but we only recommend products we back. We participate in various affiliate marketing programs, which means we may get paid commissions on editorially chosen products purchased through our links to retailer sites.
Correction: Licensed items are not included with Cricut Access.