Cricut Joy: What You Need to Know Before Buying This Cricut Machine
Whether you're new to crafting with a Cricut or have been using one for years, the Cricut Joy brings fresh enthusiasm to crafts. I recently spent some time experimenting with some craft projects and learned how simple and easy crafting can be with this machine.
I've been working on getting my patio ready for spring and was inspired to make some fun drinkware to enjoy outside. Once you realize all the different things that the Cricut Joy can do, you'll come up with your own craft inspiration, too. There are hundreds of templates to choose from on the Cricut app that can help bring your ideas to life.
What You Need to Know Before Buying the Cricut Joy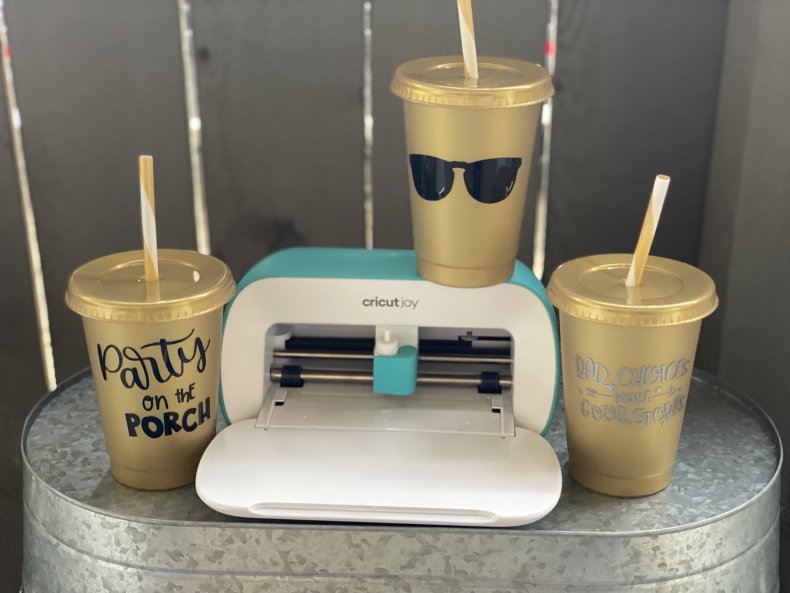 Cricut produces quality products and cutting tools for making things like vinyl decals for stickers, labels for personalizing items with your name or team number, scrapbook materials and custom T-shirts. But before you get a Cricut Joy or any other crafting device, for that matter, you'll want to know how easy this machine is to use.
What Is the Cricut Joy? How Does It Work?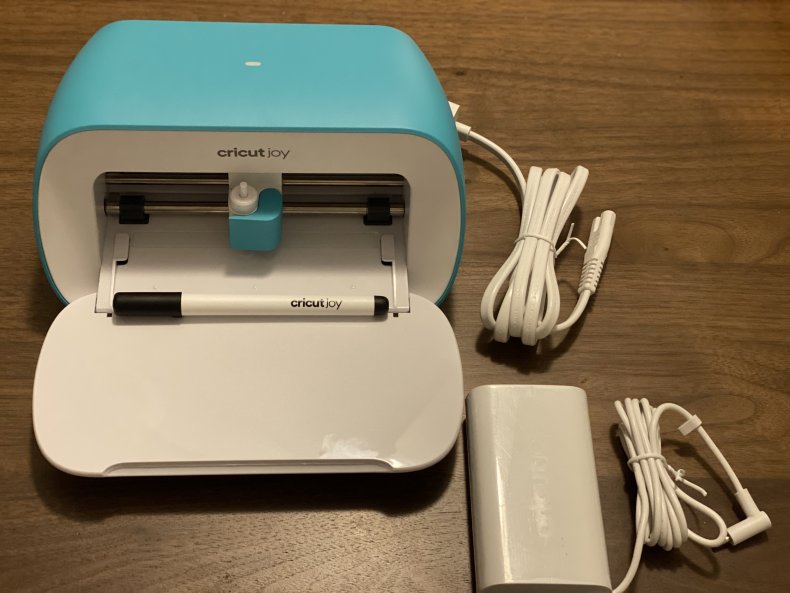 Cricut Joy is a simple cutting machine for crafting hundreds of creative projects. It comes with everything you need to get started and practice. If you're a first-time crafter, I think you'll find it very user-friendly.
When you initially open the box, you'll see the Cricut Joy housing, single cutting blade, a power adapter, a fine-point black pen and additional materials to make practice cuts. New members also get free trial memberships to Cricut Access for more project inspiration.
The Cricut Joy has no buttons; it powers on when you plug it in. Due to its smaller size, the cut width is 4.5 inches wide, compared with 11.5 inches on Cricut Explore and Cricut Maker. Only one fine-point blade is included with the Joy, so it doesn't have the option of fancy scoring tools or specialty blades. You can use it with a crafting pen, but you'll need to pause to switch from blade to pen.
The Benefits of Owning a Cricut Joy
I consider myself a bit of a crafter at heart and have wanted to get my hands on a Cricut for a while, but I had been putting it off because I wasn't sure if I would use it enough to justify the purchase. I was thrilled when Cricut sent over the Joy to review. I had been intrigued by this crafting device after seeing the variety of things it can make, from custom stickers for water bottles or home decor. You can design labels to organize your kitchen or office. One of the most popular options is creating personalized cards on the fly. No more running to the store last minute.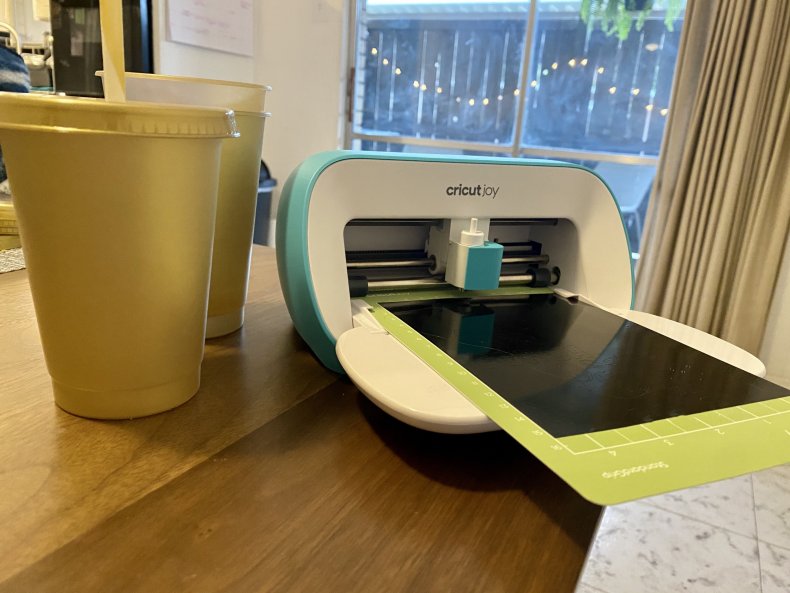 Admittedly, my crafting skills are limited, even though I enjoy time spent making things for myself and others. With the Cricut Joy, however, I feel like have more creative freedom and can make things I wouldn't have attempted before.
In addition to the drinkware for the patio, I was inspired to make a card for a friend. The intricate design is something I felt proud to give, and creating it was so easy.
I simply opened the Cricut Access app on my phone, loaded the blank card into the Cricut Joy, and it auto-fed the card and cut out the design. It was so much faster than even stopping into the store to purchase a premade card. My friend felt special knowing that I had designed something just for them.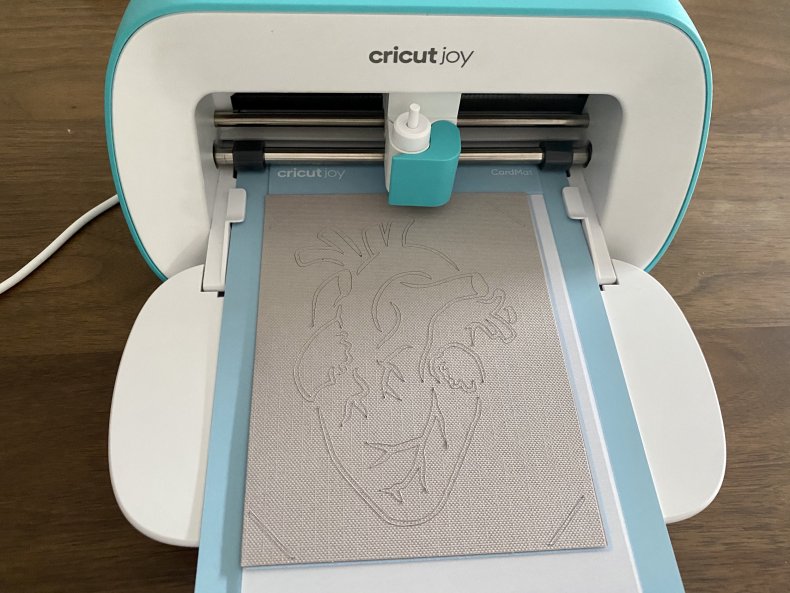 The online tutorials, easy troubleshooting in the app and online crafting community are huge confidence booster. You never feel like you're alone to figure things out or at a loss for inspiration. If you don't know what to make, you can scroll through the design app for ideas. I found there were so many things I had never before considered making.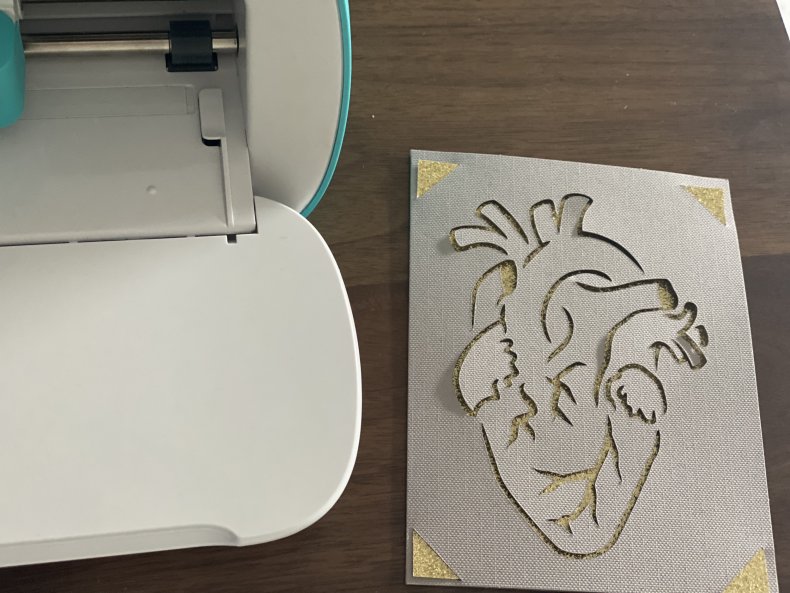 Cricut has several cutting tool models to choose from in its lineup. Cricut Joy is a smaller cutting machine compared with the Cricut Explore and Cricut Maker, so it's great for people with limited space. However, don't let its smaller size fool you. It still allows you to do a lot.
I liked Cricut Joy best because it's one of the smallest cutters that the brand makes, didn't require a lot of storage and connected easily with my phone. If you're looking for a small cutting tool, either for portability or saving space when not in use, the Cricut Joy is the one you'll want.
How to Use the Cricut Joy for Beginners
The Cricut Joy is a great product, but if this is your first time with a machine like this, it may seem a bit intimidating to get started. My advice is to make a list of all the things you want to make. Think of any upcoming holidays or birthdays. Making something for a friend or loved one seems to get ideas flowing quickly. Once you have a goal, the Cricut Joy makes it easy.
Download the Cricut Joy app on your smartphone, and the tool connects through Bluetooth automatically to cut the images you select. The app walks you through step-by-step and has everything automatically sized. You don't have to measure anything. It does it all for you. It should go without saying, but there is no "right way" to be creative.
Even if you don't feel especially creative or have a gift to make, there are a number of practical ways to use it around your home. Another one of the projects I made was labels for my travel bottles.
These clear bottles were in need of distinguishing, and I was able to cut custom labels to identify them in less than 10 minutes. I simply opened the app, selected the predesigned label I liked and loaded the vinyl material into the cutting tool.
Once they were cut, I applied them like stickers, and the travel bottles were ready to be filled and put in my suitcase.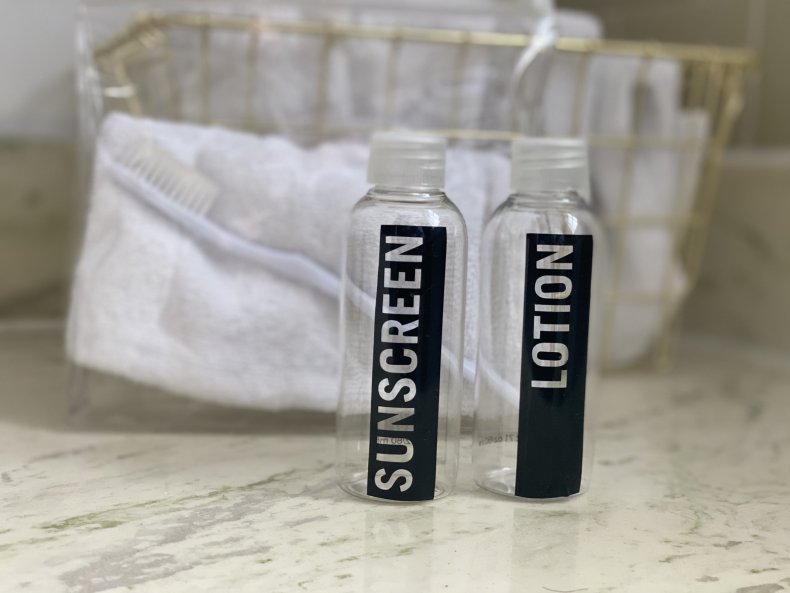 Tips on Using the Cricut Joy for Advanced Users
If you already have other Cricut models, such as the Cricut Explore and Cricut Maker, you may be wondering, Why do I need another cutting machine?
Cricut Joy is designed to be a complement to existing Cricut machines. You can use it for quick projects without hauling out your more extensive cutting tool or have both machines running simultaneously to do several projects at once.
Even if you've been using a Cricut for years, this one is light and small enough to take to your crafting weekend or use around the house to create organizational projects.
Whether you're a die-hard crafter, craft enthusiast or someone who is just getting started, the Cricut is the right tool to help you share your creativity and make your projects come to life.
Consider picking up this portable cutting tool to design cards, decor and more. It's a great way to discover a new hobby while making gifts and for celebrating those you love. You can order this device from Amazon or directly from the Cricut site for around $159.00.
Newsweek may earn a commission from links on this page, but we only recommend products we back. We participate in various affiliate marketing programs, which means we may get paid commissions on editorially chosen products purchased through our links to retailer sites.