A federal judge in West Virginia has granted a motion from the government to dismiss a lawsuit from Boston crime boss James "Whitey" Bulger's family that alleged the government did not adequately protect him when moving him between prisons and placing him in the general population of the prison where he died.
The lawsuit, filed in 2020, alleged that the Federal Bureau of Prisons neglected the fact that Bulger was labeled as a "snitch" by other inmates and the fact that the Hazelton, West Virginia, a prison where he was transferred to and died on the same day in 2018 had problems with staffing and violence among inmates, according to the Associated Press.
U.S. District Judge John Preston Bailey ruled last week that federal law does not provide an avenue for families to sue if an inmate is injured as a result of moving facilities.
"Through its frequent legislation in the areas of prison housing and prisoner litigation, Congress had many opportunities to create a damages remedy for situations where a housing decision leads to injury. But it did not do so," Bailey wrote in his ruling, according to the AP. "Instead, it has repeatedly limited judicial authority to review BOP housing decisions and to entertain claims brought by prisoners."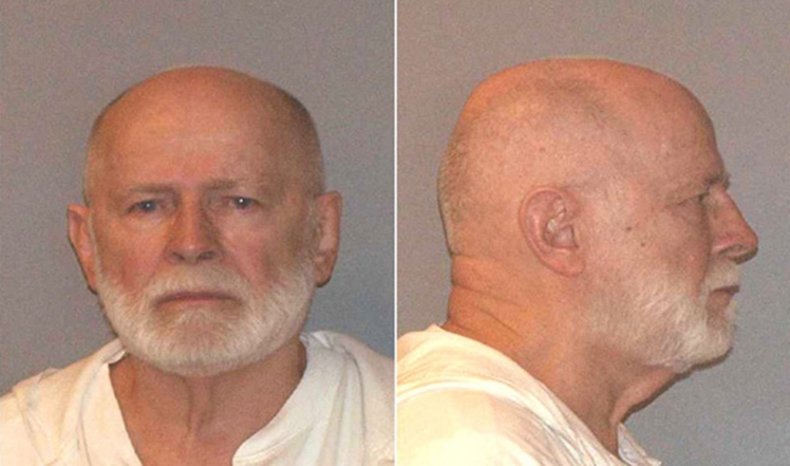 Bulger was convicted in 2013 over his involvement with at least 11 murders and other racketeering charges and was serving over two life sentences and had spent time in prisons in Florida and Arizona before being transferred to the West Virginia facility, the AP reported.
Newsweek previously reported Bulger, 89 at the time of his death, was transferred to the facility in October 2018 and placed in the general population, where he was killed hours later. Over three years later, officials have not released any information about who is believed to have killed Bulger in prison.
However, Bulger's family has said they believe he was killed by rival gang members who believe that he was an FBI informant during his time leading Boston's Winter Hill Gang and gave the government information about a key rival gang in New England, according to ABC News.
ABC News also reported in 2019 that Bulger's move between prisons was caused by an unexplained change that alleged his health status had improved, even though he had suffered multiple heart attacks and was confined to a wheelchair.
"To be clear, we do not believe that the transfer to Hazelton and placement in general population was simply dangerous, negligent, reckless and irresponsible; we believe it was also intentional and part of conspiracy among BOP, DOJ employees and others to intentionally cause Mr. Bulger's serious injuries and death," Bulger's attorneys wrote in a 2019 complaint to the Justice Department, ABC reported.