Police Arrest 650 People, Seize £3 million of Drugs and Safeguard 140 Children in Raid
Police officers have arrested over 650 people, safeguarding 140 children and seizing cash and drugs with a total value of over £3 million, as part of a crackdown on "county lines drug gangs", the U.K.'s Home Office has said.
Officers from British Transport Police, the Metropolitan Police, Merseyside Police and West Midlands Police also seized over 100 weapons in operations carried out between November 2019 and Mach 2020.
They also found and closed nearly 140 deal lines, numbers linked to unique phone numbers which are used by people to buy drugs.
The U.K Home Secretary Priti Patel has made clamping down on county lines drugs gangs a major priority, with the latest police activity funded by £5 million from the government's £25 million package to tackle county lines gangs.
County lines refers to the illegal transport of drugs from one area to another, often across police and local authority boundaries, usually by children or vulnerable people who are coerced into the drugs trade by gangs.
Home Secretary Priti Patel said: "I am determined to roll up county lines drugs gangs and stop them from terrorizing our towns and exploiting our children.
"I have seen first-hand the important work the police are doing to tackle county lines, and these impressive results show just how much of an impact our investment is having.
"The police will always have my backing in tackling this threat and, crucially, protecting victims."
The Metropolitan Police says work to tackle county lines drug gangs will "intensify in the coming months."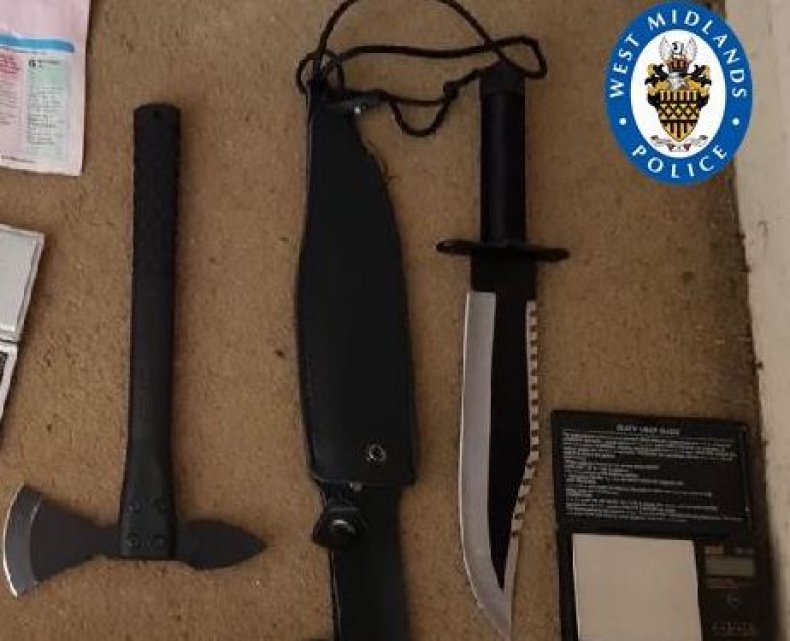 Metropolitan Police Deputy Assistant Commissioner Graham McNulty, national lead for county lines, said: "County lines is an abhorrent crime which inflicts misery on communities across the U.K.
"This issue is not being tackled in isolation. Dedicated teams in forces across the nation are identifying lines, locating those running them and dismantling their operation entirely.
"This work will not cease – it will increase and intensify over the coming months. I am pleased at the announcement of additional funding which will ensure we can continue to bring those intent on peddling drugs to justice."
The Home Office says it is delivering the remaining £20 million of the package dedicated to tackling county lines this year. With the priority placed on it by Patel, this funding is likely to remain high in coming years.
It also says it is investing in a number of other measures. These include the expansion of the National County Lines Coordination Centre, new technology including Automatic Number Plate Recognition and a support service for victims in the fight against organized crime.