Crime in Mexico: Murder Rate Reaches Record High and Nobody Is Talking About It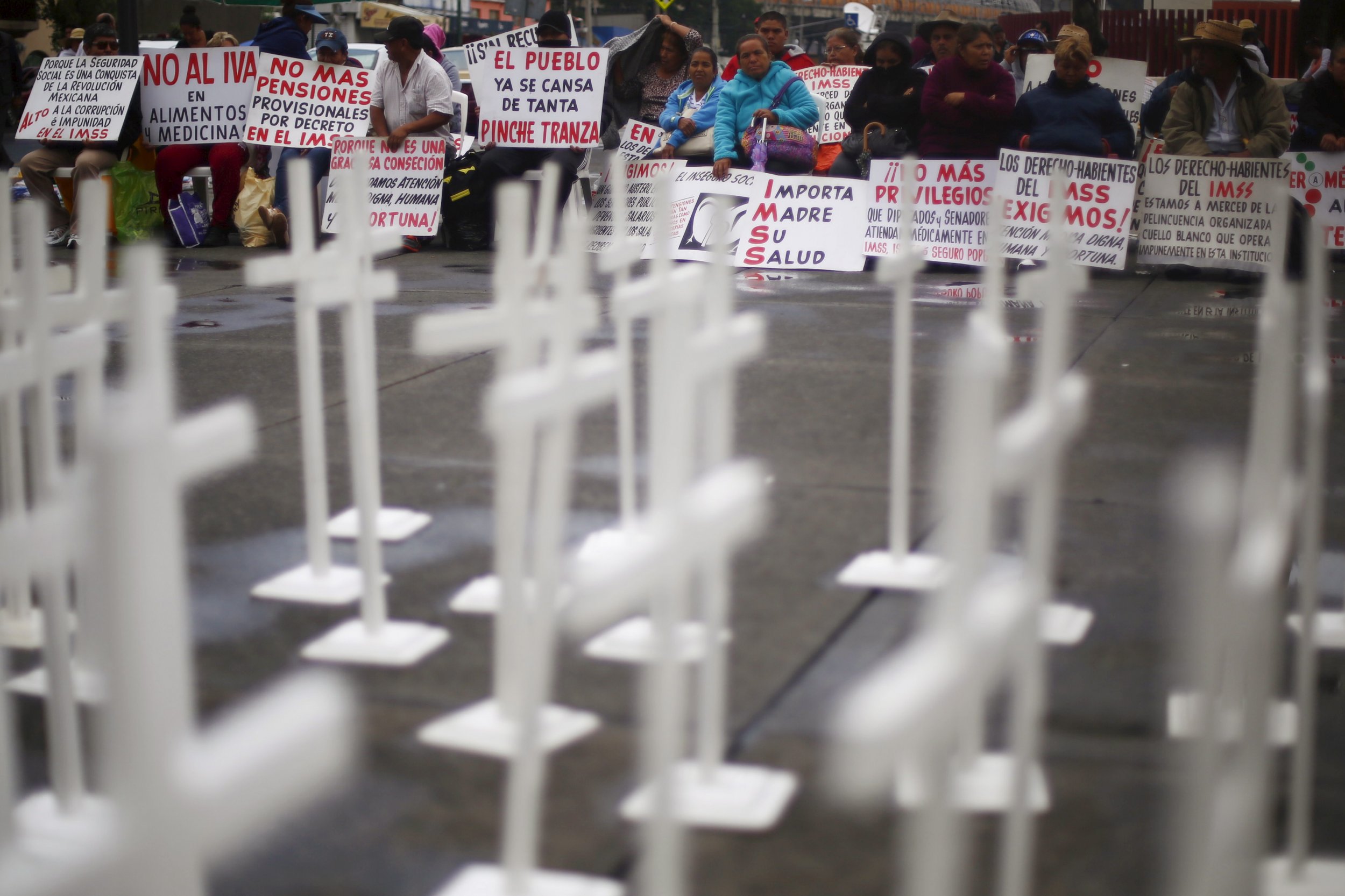 Newly released figures reveal that one person was murdered every twenty minutes in Mexico in May, the highest monthly murder rate recorded in 20 years. The data released Wednesday documented 2,452 murder investigations in May, almost a third higher than the same time last year and the highest recorded murder rate for any month dating back to 1997, when government tracking began.
Areas that are heavily disputed between rival drug cartels have higher murder rates: In Guerrero State, where the tourist resort of Acapulco is located, there were 216 murders in May, almost 7 a day.
Guerrero citizens resorted to form vigilante groups to protect their families and the gold mines from rival drug cartels -- Guerreros Unidos and Los Rojos -- who fight for control of drug trafficking routes and extort money from the mine owners.
In Sinaloa, the home of the cartel led by one of Mexico's most notorious drug kingpins, Joaquin 'El Chapo' Guzman, there were 184 murders, including the fatal shooting, in broad daylight, of veteran organized crime journalist Javier Valdez on May 15.
According to regional experts, the capture of El Chapo in January 2016 created a power vacuum that is being violently disputed between different cartels vying for Sinaloa territory. A 2016 report by Human Rights Watch denounced the Mexican military for carrying out extrajudicial killings and human rights violations while providing back-up to federal police officers in the decade-long fight against the cartels,
Mexican President Enrique Peña Nieto is facing mounting criticism for his government's inability to address the rising murder rate. According to an International Institute for Strategic Studies (IISS) survey on armed conflicts released in May 2017, Mexico is now the second-deadliest conflict zone in the world after Syria, with 22,967 homicide victims in 2016. With 11,155 homicide victims recorded in the first five months of this year, the final tally for 2017 is set to be even higher.
The Mexican government rejected the IISS study findings, claiming that the number of homicide victims is not specific to the drug war, as it includes victims of other crimes such as domestic violence. Mexico State, which recorded the country's highest homicide rate in May with 225 murder probes, has been dubbed the femicide capital by Spanish newspaper El Pais.
Since the government does not record the number of organized-crime-related homicides, the overall murder rate is the closest one can get to measuring the intensity of the Mexican conflict, IISS researchers say.