Crimean Radio Hacked With Message From Ukraine
Two radio stations in Crimea, the Black Sea peninsula that Russia illegally annexed in 2014, were hacked with a message from Ukraine on the eve of the anniversary of Vladimir Putin's invasion.
The Ukrainian anthem was broadcast on both stations on Thursday, followed by a short announcement from Major General Kyrylo Budanov, chief of the defense intelligence of Ukraine, who vowed his country's military will take back control of Crimea from Russia.
"Ukrainian citizens, this is Kyrylo Budanov," he began.
"Ukraine is taking back all of its occupied territories. The Donbas and the Autonomous Republic of Crimea will be coming home forever."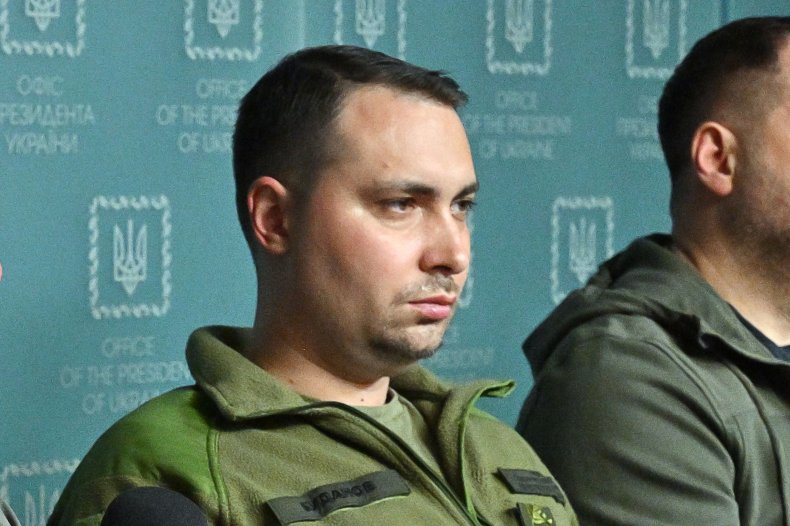 "We are going to find every traitor to Ukraine, wherever they might be. All of them will be destroyed," Budanov added. "I say to all the patriots: the time has come to act. Stay tuned. We're coming to you. Glory to Ukraine!"
State-run news agency RIA Novosti's local agency in Crimea reported that Budanov's address was broadcast in Alushta, Bilohirsk, Dzhankoi, and Sudak in the peninsula, but not in Sevastopol or Simferopol.
Ukrainian President Volodymyr Zelensky has vowed to take back Crimea, saying during a televised address on August 29, 2022, that Ukraine's military had "kept the goal" of recapturing Crimea since it was annexed by Putin.
Many fear however that retaking Crimea would be a red line for Russia and that Putin may use his country's nuclear capabilities to defend the territory.
Alexander Formanchuk, the chairman of Crimea's Civic Chamber, told RIA Novosti on January 31 that he believes a global nuclear war will "immediately" break out should any attempt be made to return Crimea to Ukrainian control.
A Ukrainian official said this month that his country is preparing "assault brigades" to take back its occupied territories, including Crimea.
Boris Bondarev, a former Russian diplomat who resigned publicly over the invasion of Ukraine last year, told Newsweek that should Ukraine recapture Crimea, it "would be a signal to the [Russian] public that something is wrong."
"It may propel [Putin's] elites to stand up and ask what to what was it all for? He promised us to reshape the world, to give us our big better share of the world, and instead, we lost all our assets. And instead, we lost even Crimea," Bondarev said.
"So when [Putin] will have to answer, then it may may end up not very good for him. [Russians] may start thinking that maybe they should replace him and try to negotiate to save, at least what can be saved? That's my hope, for well, the future development of the situation with that," he added.
Do you have a tip on a world news story that Newsweek should be covering? Do you have a question about the Russia-Ukraine war? Let us know via worldnews@newsweek.com.