FIFA Takes Russian World Cup T-Shirts Off Sale Due To Crimea 'Misunderstandings'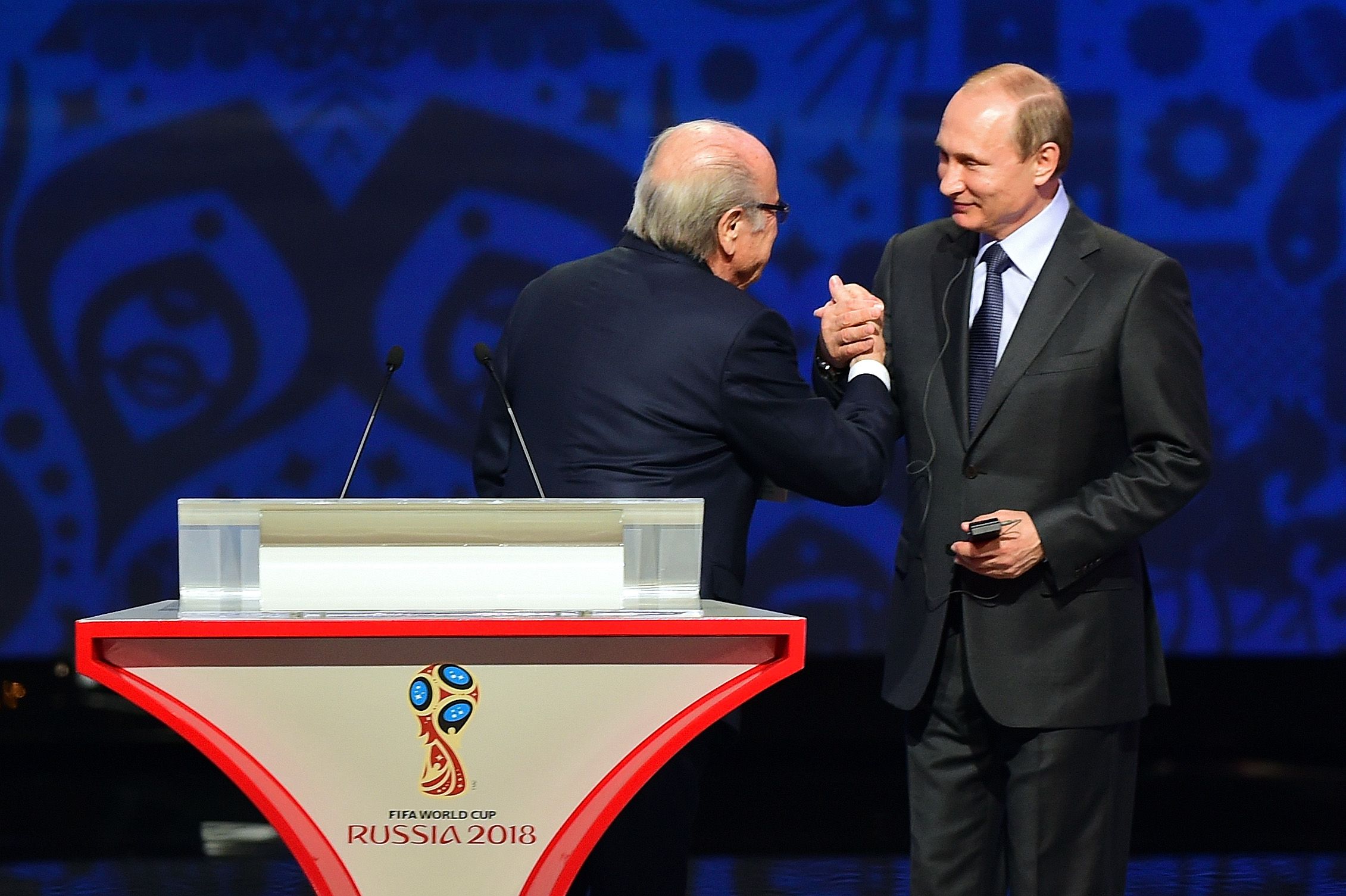 FIFA, world football's governing body, has confirmed it has removed a line of official 2018 Russia World Cup T-shirts from its online store following a complaint by a Russian M.P.
LifeNews, the Russian media service, reported on Tuesday that Vladimir Rodin, a member of the Communist Party of the Russian Federation, was planning an appeal to the Russian Government over the sale of the T-shirts on Russian territory.
The T-shirts are branded with the slogan, "2018 FIFA World Cup Russia," over a map of the country that does not show the disputed region of Crimea, annexed by Russia from Ukraine on March 18, 2014.
A FIFA spokesman tells Newsweek Europe that the shirts are in the process of being removed in order to "avoid any misunderstandings."
Rodin was quoted by LifeNews as saying: "You cannot use the most anticipated sporting event on the globe to inflame international relations… I have prepared an appeal to the Government with a request to exclude the possibility of the sale of the merchandise on the territory of Russia."
This is not the first time this year that the issue of Crimea has come between Russia and FIFA. R-Sport, the Russian news agency, reported in February that a Tweet was posted, then deleted, by the official FIFA account that did not show Crimea as part of Russia.
Crimea remains officially part of Ukraine, with Western governments and Ukraine refusing to recognise the validity of a disputed March 2014 referendum in which 95.5 per cent of the vote went towards joining Russia.