World Cup 2018 Tickets Won't Go to Crimea Because It's Not Part of Russia, Soccer Officials Say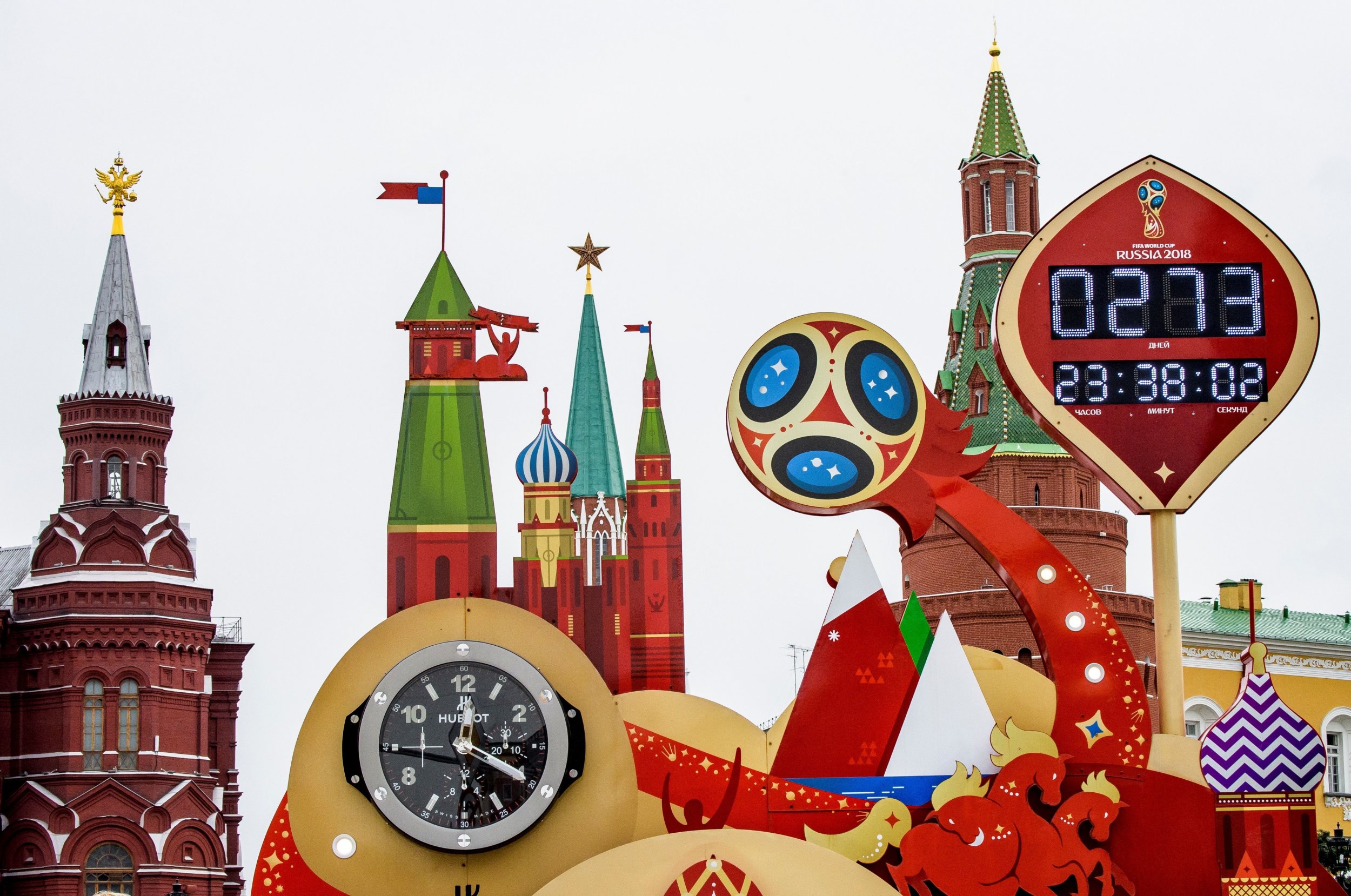 A majority of U.N. leaders still refuse to recognize Crimea as part of Russia and now football officials say apparently neither does FIFA.
Crimeans are having a hard time getting a hold of tickets to the 2018 World Cup. Crimeans reportedly receive an error message when buying tickets for the games on the Fédération Internationale de Football Association (FIFA) site, according to RT.
Russian Sports Ministry deputy Natalya Parshikova spoke about the issue Wednesday when she said that Crimea is not listed on the ticketing site.
"You can find Georgia but not Crimea," she said. "In relation to Kosovo, Abkhazia, and Ossetia, you need to see whether your country is recognized by FIFA or not. If it is not recognized, then [fans] cannot buy tickets on the FIFA website. Also, for residents of Crimea, there is no sale of tickets through their national federations."
Football officials raised the issue after Crimeans were having trouble getting a hold of tickets.
"The interface of the FIFA website does not recognize Crimea as Russia," Yuri Vetokha, the president of the Crimean Football Union, told The Moscow Times. "FIFA considers Crimea to be a part of Ukraine."
To get around the issue, Vetokha said Crimeans started buying tickets by going through the Russian Football Union.
FIFA officials told the Times that there is no barrier keeping anyone from buying World Cup tickets.
This will be Russia's first time hosting the sporting event from June 14 to July 15. The games will be held in 12 locations across 11 Russian cities.
Most U.N. members continue to recognize the Crimean Peninsula as part of Ukraine despite Russian forces taking over the region in 2014 in a move that led to violent protests. Russian forces arrived after protesters booted Ukraine's leader, Viktor Yanukovych, out from his seat in 2014. Voters then backed a referendum to return to Russian rule. Russia has launched investigations and even jailed some who have spoken out about its actions in Crimea. In 2014, Russian officials jailed ten people who questioned the country's claim to the peninsula.
Crimea was once a part of Russia until 1954 when the country joined Ukraine under Soviet leader Nikita Khrushchev.
Ukrainian and European Union officials still deny that Crimea is part of Russia.
Russia is now working on building a bridge that would connect Crimea to Russia, which could lead to further tense relations with their Ukrainian neighbors.