Crimea-Shot Russian Spy Thriller Paints Russian Soldier as Hero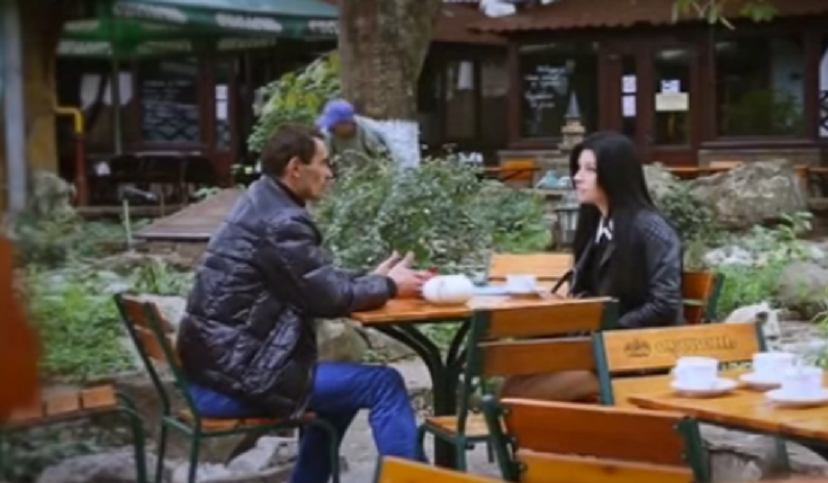 Crimea's local Russian-language television channel Pervy Krymskiy has aired the first Russian-language film shot on the peninsula since it was annexed from the territory of Ukraine, following last year's impromptu referendum which is not recognised by Ukraine, the EU or the U.S.
According to Russian state news agency Itar-Tass the film, called To Kiss a Stranger, is set in the period following Crimea's 'reunification' with Russia in March 2014, and tells the story of a Russian soldier who falls for a Crimean government staffer on the run from "foreign secret services".
The movie, which was produced by Russian company RosKrym Media, aired on last week, after a teaser for it had been circulating online the week before.
Russian-Crimea's first film venture is centered on the two protagonists' dramatic bid to prevent foreign agents from obtaining top secret documents which would allow them to sabotage Crimean transport and communication links.
The leading man's predicament is summarised by the title sequence of the scillinating trailer, released a week before the film's air date, which reads: "Arrive in Crimea. Meet a girl. Become a target. All in one crazy day."
There are then several shots of what appears to be the city of Simferopol interspersed with footage of the distressed leading man and woman rushing from one flat block to another and snippets of bureaucrats shouting lines such as: "If the documents are not here today, tomorrow you are not going to be at all."
The film's producers have insisted that To Kiss a Stranger is intended as entertainment and said it was made for less money than it would have cost to buy the rights to air a TV movie made by a Moscow studio.
"This is a regular story which just happens to have been set with the Crimean events in the background," Boris Yemets, one of the film's producers says. "All in all, the film could have been set anywhere, not specifically Crimea," he emphasises.
The Organization for Security and Co-operation in Europe (OSCE) who published a report recently condemning the deteriorating state of free speech in Crimea, and detailing raids on non-Russian language media outlets in Crimea since the annexation, said that Pervy Krimskiy channel is run by the local Russian authorities.
"The majority of Ukrainian channels were switched off in March before the referendum," a spokesperson for the OSCE added.