Crimea Suffers Spike in Human Rights Abuses Since Russian Annexation, Report Shows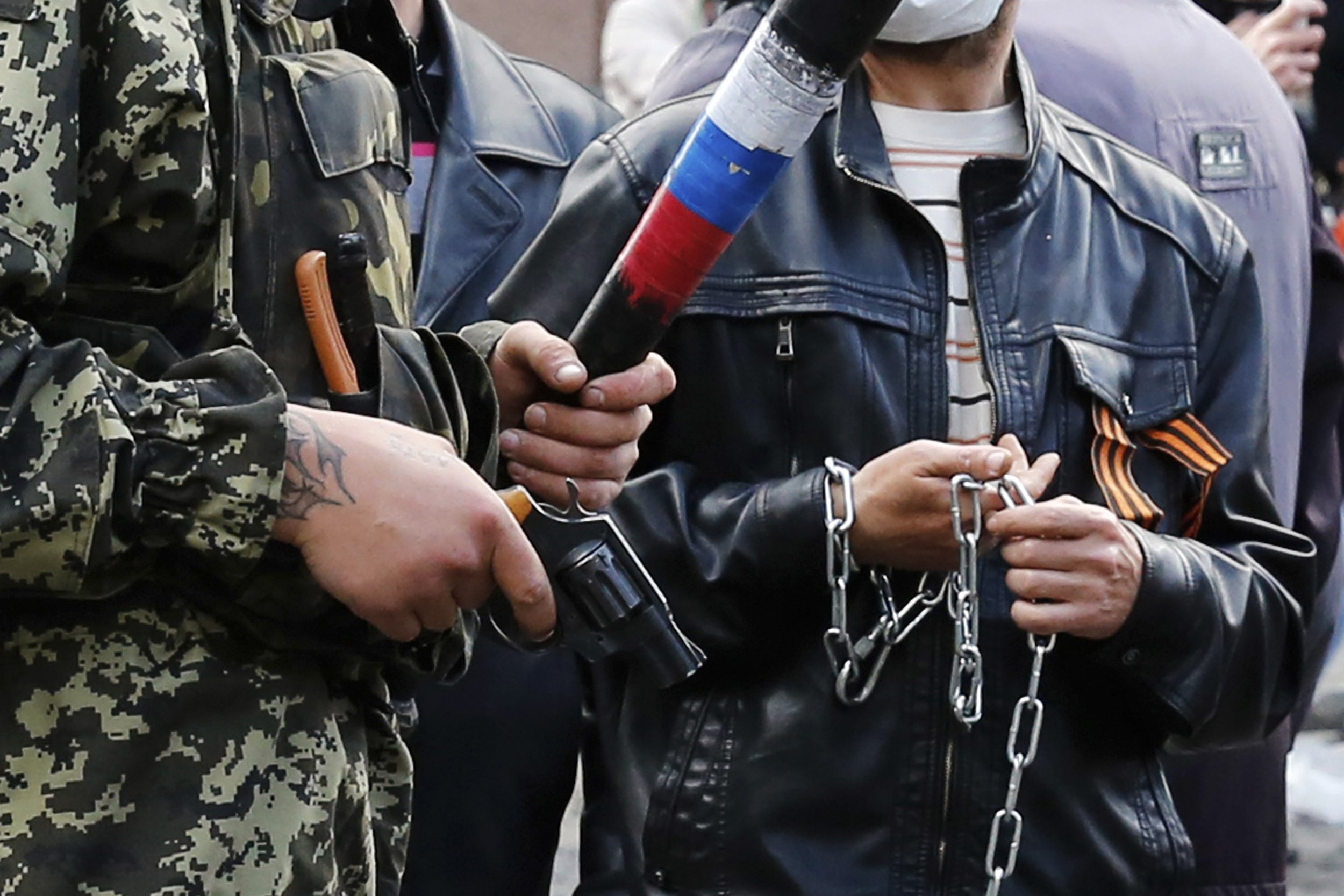 The Crimean peninsula has suffered a spike in human rights violations since it was annexed by Russia from Ukraine last spring according to a Human Rights Watch report published today.
The report details instances of pro-Ukrainian activists and Crimea's Muslim minority, the Tatars, suffering "unlawful detention, abduction, ill-treatment including torture, and harassment" by pro-Russian paramilitary groups ca;;ing themselves 'self defence units'.
"Russian and local authorities have not taken steps to stop abuses by the self-defense units in Crimea and have not effectively investigated past abuses in which those units have been implicated, including enforced disappearances and beatings of Crimean Tatar activists and other pro-Ukraine figures," a spokesperson for Human Rights Watch told Newsweek Europe
"Lack of effective investigation sends a clear signal to perpetrators that they can continue acting with complete impunity and that is a very disturbing sign," the spokesperson added
On one occasion journalists Sergey Mokrushin and Vladlen Melnikov were detained by a pro-Russian paramilitary group, threatened and beaten for "singing a song featuring profane lyrics about Russian President Vladimir Putin" on their way home from a party in June.
Pro-Ukraine activists Andriy Shekun and Anatoly Kovalksy, meanwhile, were similarly abducted by a self described pro-Russian "defence group" without legal precedent, after which they were beaten, shot and and electrocuted.
The report also presents recorded instances of armed pro-Russian militias searching homes of the Muslim Crimean Tatar community and confiscating literature from eight out of the peninsula's ten Islamic schools.
Over the summer, social media accounts of pro-Russian militias searching houses of Crimean Tatars surfaced online, with reports of books and leaflets appearing on Russia's list of "extremist" literature being seized.
In September a 30-man squad from Russia's federal security raided a mosque in Yalta for seven hours.
Wider repressions were also documented against media outlets which resisted the transition from Ukrainian to Russian legislation, as Russian law requires greater monitoring of press, radio and TV stations by the government watchdog Roskomnadzor.
According to the report "broadcasts from the six main Ukrainian television channels in Crimea have been blocked and replaced with broadcasts from Russian channels".
"Since the end of June, cable television providers also stopped airing most leading Ukrainian-language channels in Crimea, including Inter, Channel 5, 1+1, and several others, significantly reducing the amount of televised Ukrainian-language content."
Avdet newspaper, which boycotted the referendum to join Russia, was reprimanded by the separatist authorities for using words such as 'annexation' and was threatened with a ban on registering as a business under Russian law.
The paper's offices were attacked and flash drives, a hard drive and a computer were confiscated by government officials who did not identify themselves. The report cites examples of media groups which have been forced to relocate to Kiev or shut down operations completely.
Crimean authorities announced on Monday that only 83 mass media outlets, out of some 3,000 existing in the region prior to Russia's annexation have successfully registered under Russian legislation.
Since last March pro-Russian separatists have seized control of Crimea from Ukraine and have agreed terms with the Kremlin to officially become part of the Russian Federation in January.
A lengthy process of standardising services and legal practice from Ukrainian to Russian rule has begun on the peninsula, however on Monday the unrecognized Crimean government requested more time to comply with its ascension rules due to unprecedented difficulties of adjusting trade to new regulation.