Crimea Tensions Mount Over Ukraine Missile Drill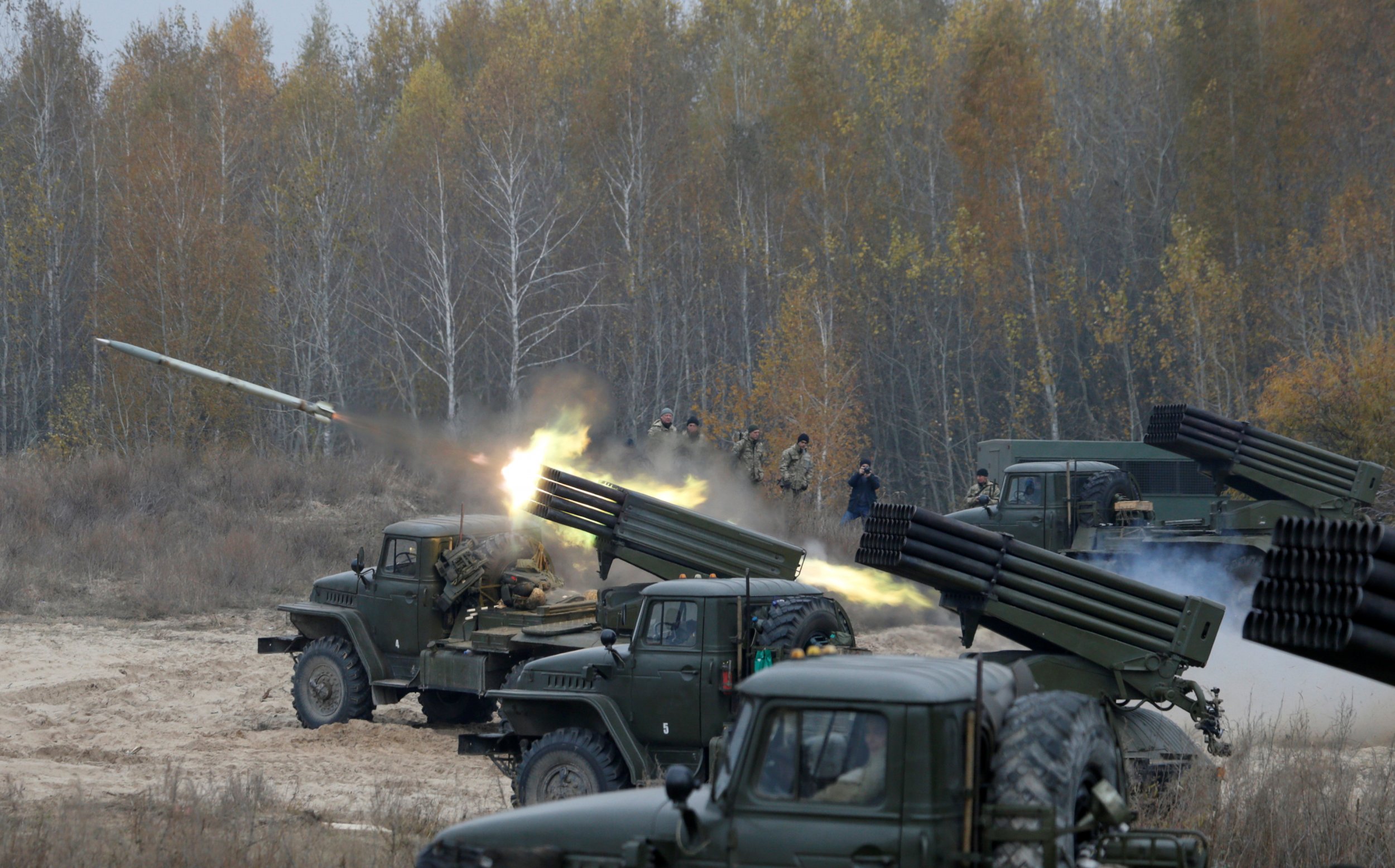 Tensions between Russia and Ukraine are running high over Kiev's decision to launch a two-day missile drill in the Black Sea, near Crimea's border with mainland Ukraine, starting Thursday.
Ukraine announced plans for the drill in the Black Sea, which will involve missile launches, last week, warning Russian air transport authorities in bordering Crimea to regulate flight paths through southern Ukraine accordingly. This prompted a backlash from Russia's Ministry of Defense, which sent a protest note to the Ukrainian defense attaché, expressing concern that Russian sovereign airspace would be violated.
Russia claimed Crimea as its own territory in 2014, when its troops facilitated an internationally unrecognized referendum on whether or not the region should leave Ukraine and join Russia. Although the result backed membership of Russia, Ukraine and a majority of nations in the U.N. General Assembly did not view the vote as fair, nor the result as legitimate and continue to consider Crimea a Ukrainian territory under Russian control.
Ukraine has vowed to uphold international laws in its upcoming drill; however, given that Crimea is considered Ukrainian under international law, this does not make clear how close the exact maneuvers of the Kherson drill will be to the territory. Since 2014 Russia has made numerous military deployments to the peninsula, where its Black Sea Fleet is also headquartered. Russian state news agency Itar-Tass reported on Wednesday that missile defenses in Crimea were in high readiness mode due to the Ukrainian drill.
"Ukraine's firing exercises are a kind of public relations ploy aimed at creating a nervous situation," the state agency reported, citing a defense official, speaking on the condition of anonymity. "In any case the military perceive this as a real and potential threat and Russian air defense forces in Crimea have therefore been placed on a higher state of alert."
Russia's Foreign Ministry spokeswoman Maria Zakharova condemned Ukraine's actions not as an attempt to shore up national security, but as a way to provoke Russia and "escalate the conflict between Ukraine and Russia," Russian news agency Interfax reports.
Ukrainian officials remained confident about its actions, saying that Kiev is within its rights to hold military training on Ukrainian territory.
The missile drill is planned to take place "exclusively in Ukrainian airspace over the high seas," military spokesman Roman Yurchilo said on Wednesday. Another spokesman for the Ministry of Defense, Andriy Lysenko, was unconcerned when asked about the threat of a Russian retaliation, should it perceive Ukrainian actions as a threat.
"We have Ukrainian national territory where we will carry out all exams, training and exercises," he told Ukrainian news site Ukrainska Pravda. "And nobody is going to tell us what to do there."