Crimean Tatar Media Forced to Shut Down Under Russian Law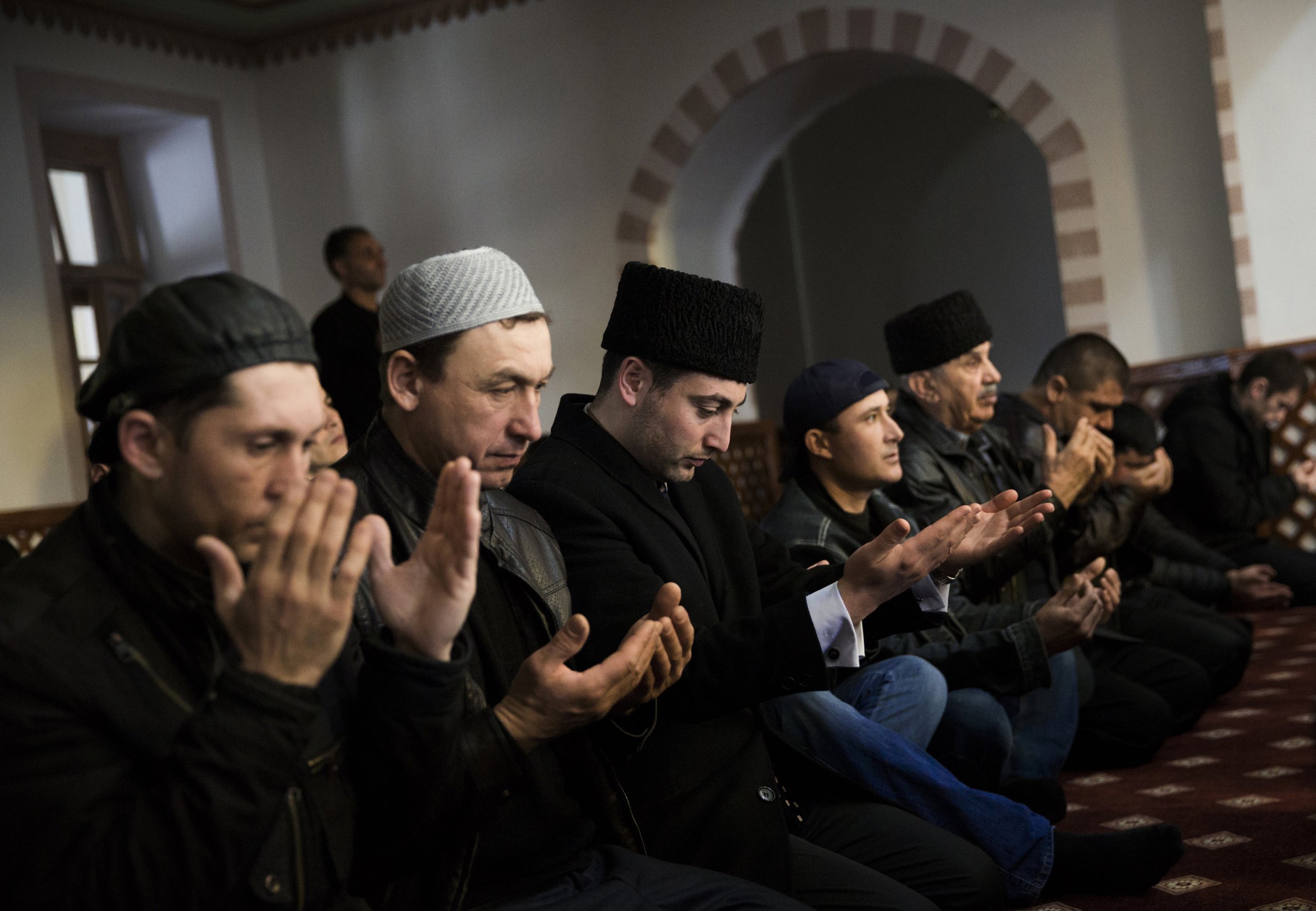 All but one of Crimea's independent Tatar-language media outlets, including several popular children's television channels, will be shut down tomorrow as the midnight deadline for re-registration expires under Russian law, Amnesty International has warned.
The Crimean Tatar-language publications, websites and broadcasting outlets, although they claim to have submitted their applications for re-registration in good time, have been "arbitrarily" refused re-registration, or not heard back from licensing authorities after applying last April, according to Amnesty. If they do not close, they face hefty fines and even criminal prosecutions.
In stark contrast, Russian-language media outlets reportedly received their licenses shortly after applying.
"At the stroke of midnight, all but one Crimean Tatar language media outlets, which have come under a sustained assault since the Russian annexation, will fall silent," said Denis Krivosheev, Amnesty International's deputy director for Europe and Central Asia.
Just one Crimean Tatar-language media outlet has successfully re-registered, and the rest have been rejected due to "vague" technicalities, says Amnesty International's Kyiv-based researcher on Ukraine, Krasimir Yankov. The well-established Crimean Tatar-language news agency, QHA, was twice refused re-registration, and ATR, a TV channel that broadcasts in the Crimean Tatar language, has had three applications for a media licence rejected since last October.
According to Yankov, ATR has been refused due to submitting its applications with minor spelling inaccuracies, with the Russian authorities only leaving it to this week to notify the broadcaster that a problem exists.
"This marks the latest chapter in a campaign of intimidation and harassment against the Crimean Tatars," says Yankov, because their media outlets "do not agree with the official line on Russian involvement in Ukraine," he says.
In the past, Crimean Tatar broadcasters have been accused of spreading inter-ethnic hatred and extremism, which are very serious charges under Russian law, according to Yankov. "Now there will be a total control of information by Russia," says Yankov. "It is a situation reminiscent of George Orwell's novel 1984."
According to Lilya Budzhurova, deputy director for information policy for ATR, the channel will face huge fines if they defy the Russian law and continue to broadcast. "We will be prosecuted according to Russian law," she said. "There could be severe consequences, including hefty fines of up to half-a-billion roubles (approximately $90,000), confiscation of equipment, and criminal charges against the management."
Children's entertainment channels have not been spared, with no re-registration granted to the children's magazine Armantchikh, and the popular children's television channel, Lale.
The Crimean Tatars, who make up around 13% of the population of Crimea, have complained of increasing persecution in the past year, with an alarming spike in police raids, interrogations and arrests.
Human rights groups have expressed particular concern about the crackdown on the freedom of media in Crimea. As with other outlets, Tatar-language media have been forced to apply self-censorship, and are prevented from using words like 'annexation', 'occupation', or 'terrorists' in reference to the pro-Russian rebels in eastern Ukraine.
"Rights abuses in Crimea have surged in the last year," Yulia Gorbunova of Human Rights Watch told Newsweek earlier this month. "Russian and local authorities are particularly targeting Crimean Tatars, as well as activists and journalists opposed to Russia's actions in Crimea."
"Authorities have used Russia's vaguely worded and overly broad 'anti-extremist' legislation to issue warnings to leading Crimean Tatar media outlets not to publish 'extremist materials' and threatened editors that the outlets will not be allowed to re-register unless they change their 'anti-Russian' editorial line," Gorbunova says.
The entire Crimean Tatar population was deported from Crimea by the Soviet authorities under Stalin to Central Asia in 1944. They were prohibited from returning to their homeland until the late 1980s, where they were granted a degree of protection and recognition from the Ukrainian authorities.