Crimean Tourism Falls Off a Cliff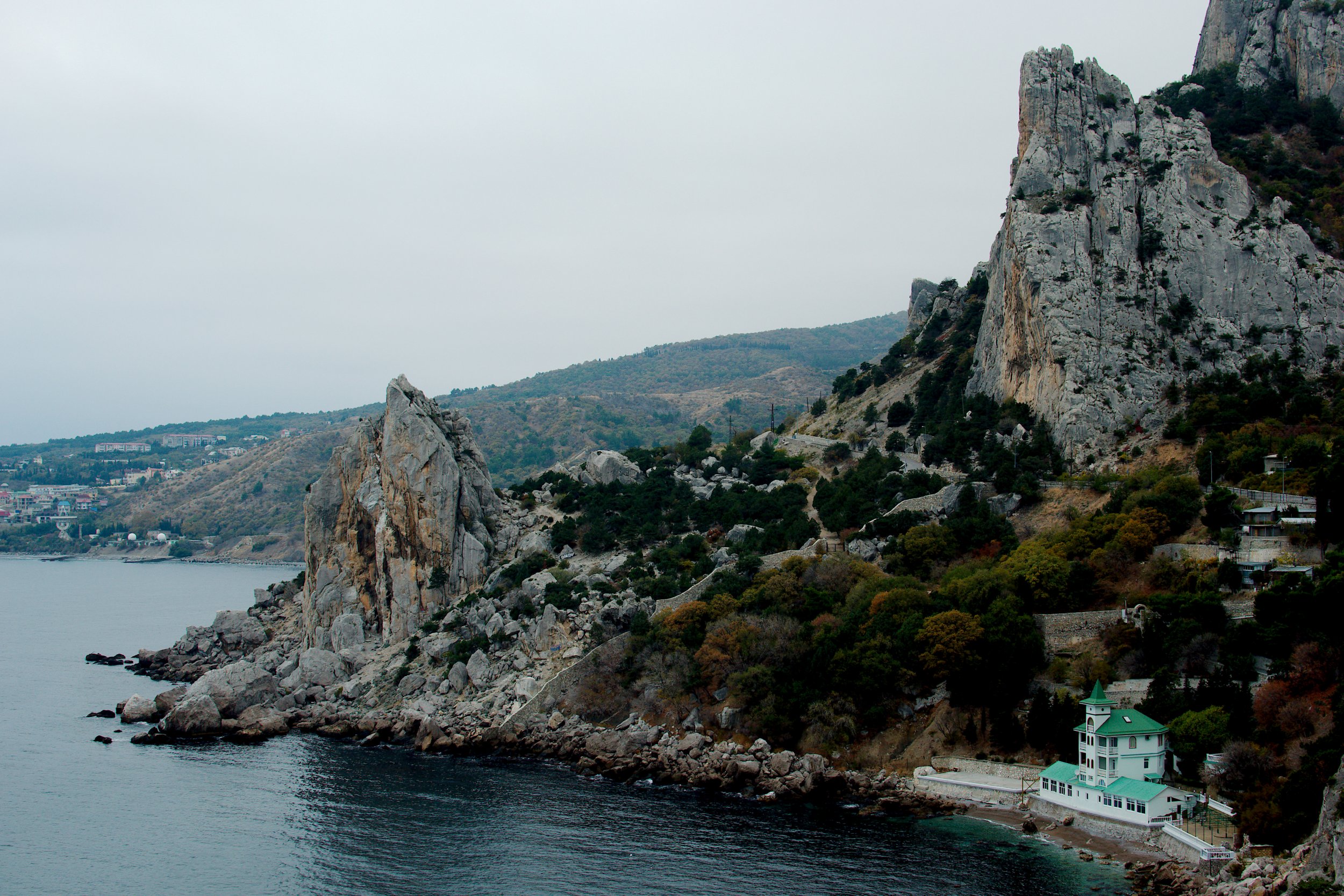 Crimea, which made its debut in most Americans' consciousness by way of being recently invaded by Russia, is an extremely picturesque tourist destination. While news media is inundated by images of Russian military forces occupying the Ukrainian peninsula, the businesses that depend on Crimea's normally-robust $5 billion tourism industry are wringing their hands.
Prepaid travel packages to Crimean resort towns like Yalta, Alushta, and Alupka have dropped a precipitous 90 percent year-on-year, Oleksandr Burdonov, director of the tourism industry association Kurorty Krymu (Resorts of Crimea) told the Kyiv Post. The peninsula's cliff-lined Black Sea beaches, health resorts, and vineyards draw nearly 6 million tourists each year in the summer months.That number is projected to drop by at least 30 percent this season. For the more than 100,000 people who rely on the four months of tourism for their yearly income, this is very bad news.
"The main source of income of the Crimean population is tourism," Yaroslav Pylynskyi, director of the Kennan Institute at the Wilson Center, a policy research institute in Kiev, told USA Today. "Who will send their children and grandparents to bathe in the sea in this situation if people are blocking roads with guns?"
Just this past Tuesday, Ukrainian tourism officials made headlines when they were spotted in Berlin, promoting travel to Crimea and handing out free glasses of the region's sparkling wine. Germany, along with several European countries and the U.S. State Department, have all warned against their citizens travelling to the peninsula amid political instability and military occupation.
Newsweek subscription offers >
Historically, most vacationers arrived in Crimea from Eastern European countries, though some Westerners have undoubtedly begun to take note: CNN got excited about Crimea in 2011, and National Geographic named Crimea its top travel destination in 2013. The U.S. State Department warned against Americans travelling to the region last month.
The port of Yalta normally welcomes around 10,000 cruise passengers per year. The first cruise ship of the season is expected to arrive from Germany on April 11, a local tourist agent told the Pakistani outlet Business Recorder. "We do not know if they will come," the agent said.
Many of Crimea's tourists come from Russia, as they have for centuries. In 1782, Prince Grigory Potemkin, Catherine the Great's general, urged Russia to annex Crimea: "Russia needs its paradise," he wrote. The peninsula was annexed the following year, and became a popular vacation spot for Russian elite. Stalin, Khruschev, and Brezhnev have all reportedly vacationed there.
Crimean Tourism Falls Off a Cliff | Tech & Science