Has 'Criminal Minds: Evolution' Been Renewed for Season 2?
Criminal Minds made its big comeback with Evolution, a reboot that gave viewers the chance to return to the Behavioral Analysis Unit (BAU) for a new case.
The 10-episode series has seen the team hot on the heels of unsub Elias Voit (Zach Gilford), a serial killer who established an online network for others like him.
It has proved to be their most difficult challenge yet, and the finale is set to air on Thursday, February 9.
But with the season almost over, fans are no doubt wondering if the show has been renewed for a second season. Newsweek brings you everything you need to know.
Has Criminal Minds: Evolution Been Renewed for Season 2?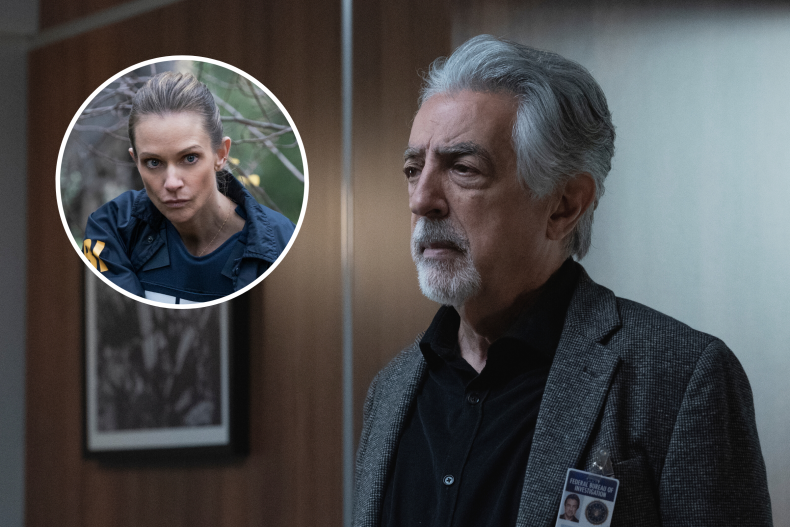 Criminal Minds: Evolution has been one of Paramount+'s most successful shows, becoming one of the streaming platform's Top 5 original series. The show's arrival has also reported a rise in viewership for the original series, which lasted 15 seasons and aired from 2005 to 2020.
The good news is that the show has been renewed for a second season, with Paramount+ making the announcement in January.
Showrunner Erica Messer told Newsweek about her writing team's plans for the franchise prior to the announcement. She said in December 2022: "The writers and I are already talking about what the new season could be, so that's a good time."
The show was officially renewed on January 12, with Paramount+ confirming that production on the second season would begin in 2023.
In a statement, Tanya Giles, chief programming officer of Paramount Streaming said: "We're thrilled to bring even more twisted storylines to our loyal fans of Criminal Minds: Evolution with the order of another season.
"The series has always been a consistent top performer for Paramount+ and fans have quickly embraced this new season with its more serialized elements.
"There are still many dark twists and turns yet to come for the BAU this season and we can't wait for fans to see what's in store."
Original cast members Joe Mantegna, A.J. Cook, Kirsten Vangsness, Aisha Tyler, Adam Rodriguez, and Paget Brewster all returned for the reboot. However, it is currently unclear which actors will be back for Season 2.
Reflecting on returning to the franchise prior to the first season's debut, Mantegna, who plays David Rossi, said: "It's been great getting the band back together. I tell you, I think we all would have been very happy if we'd been doing it continually from the time we left, two and a half years ago, to today.
"But that didn't happen, so to be able to get another run around the track is a blessing, and I think we all feel that way. We're all happy to be together.
"We've always enjoyed each other, working together, these are lifelong friendships we've made, and so I think it's all good, we're all happy to be here."
Tara Lewis star Tyler also said: "We have been talking about the show coming back since before lockdown, and then everybody's life was put on hold for the last two years. So, to be back in the BAU but a new and improved version—we're really feeling that it's the same but different—has been just extraordinary.
"And I think getting to revisit these characters and tell these new stories has been really transformative for everybody."
Criminal Minds: Evolution Season 1 ends on Thursday, February 9.