'Criminal Minds' Season 15: When Does the New Season Start and How to Watch
CBS is about to lose one of its longest-running shows as Criminal Minds Season 15 will be the last season of the procedural. Season 15 will be a shorter-than-usual set of episodes, which will start with a double bill. For fans who want to watch the season online, it will also stream on CBS All Access.
When does Criminal Minds Season 15 start?
The final 10 episodes of Criminal Minds are coming to CBS on Wednesday, January 8, when CBS will air the first two episodes of the new season. These first two episodes will air at 9 p.m. ET and 10 p.m. ET. The remaining episodes will then air on Wednesdays at 9 p.m. except for the final three episodes which, according to IMDb, will all air on February 19.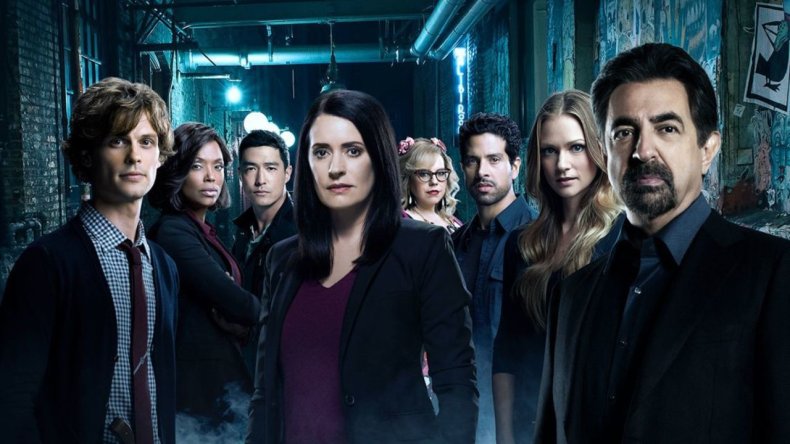 IMDb lists the following episodes titles and release dates:
Episode 1: "Under the Skin," January 8
Episode 2: "Awakenings," January 8
Episode 3: "Spectator Slowing," January 15
Episode 4: "Saturday," January 22
Episode 5: "Date Night," January 29
Episode 6: "Ghost," February 5
Episode 7: TBA, February 12
Episode 8: "Family Tree," February 19
Episode 9: "Face Off," February 19
Episode 10: "And in the End....," February 19
After each episodes airs, it will be made available on CBS All Access for fans to stream on the website, app and Amazon Prime Video plug-in. Not only will these episodes be available to stream, but CBS also offers a download and play feature whereby app users can download up to 25 movies or episodes of TV at any one time.
As for fans who want to stream the last season in the run-up to the new episodes, it is currently unavailable on any streaming service. Netflix has the first 12 seasons, and a number of online stores have episodes available to buy, the later seasons currently have no streaming home.
What will happen in Criminal Minds Season 15?
In the first two episodes, the CBS show will pick up from the reveal at the end of Season 14 that JJ (played by A.J. Cook) had romantic feelings for Reid (Matthew Gray Gubler). Speaking to TVLine, showrunner Erica Messer said of this: "We deal with that in the first two hours of the final 10 [episodes], because that needs some explanation and some tender care really to have her be fair to everyone. I think 100 percent that Reid loves her, too, so that's where it's hard."
However, the show has also teased a later love interest for Reid in the form of Max (Rachael Leigh Cook) who will appear in at least two episodes of the final season of Criminal Minds.
As for what the arc of the season will be, Matt Simmons actor Daniel Henney told TVLine, "Overall, I'd say [Season] 15 has more of an arc through the episodes than previous seasons. Our unsub, Chameleon, is played by Michael Mosely, and he's definitely into some gruesome, creepy stuff."
Criminal Minds Season 15 starts Wednesday at 9 p.m. ET on CBS.