The Taiwan restaurant G House Taipei is presumably closed for cleaning after a pair of men entered and released more than 1,000 cockroaches inside on Monday night.
The bizarre attack seems to have been precipitated by a financial dispute between G House Taipei's owner and an organized crime syndicate known as Bamboo Union, local police told Focus Taiwan. They are currently searching for the perpetrators and three accomplices.
According to The South China Morning Post, Bamboo Union is a Taiwanese triad that is internationally notorious for its involvement in drug and human trafficking. Some of its 10,000 members were reportedly behind the 2015 kidnapping of Hong Kong businessman Wong Yuk-kwan, who was forced into a car in New Taipei City that September and found badly bruised in a deserted house 38 days later.
In 2008, the magazine Foreign Policy ranked Bamboo Union as one of the most dangerous criminal organizations in the world.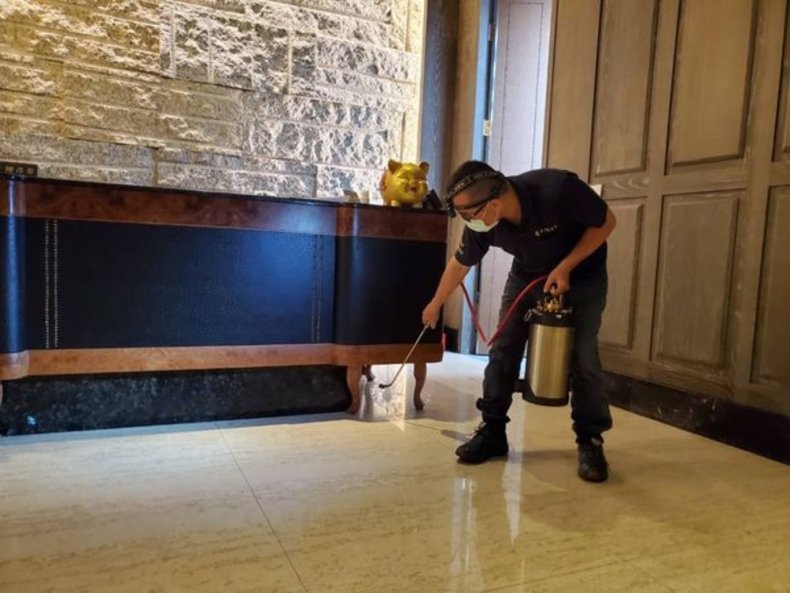 At the time of the incident, G House Taipei was hosting a meeting of police officers, including Taipei Police Commissioner Chen Jia-chang, according to 9news.com.au. In total, more than 700 people were in attendance. However, Chen said that he had not found any evidence to suggest that the attack was meant to target law enforcement personnel.
Shortly before 7:30 p.m., the men broke in and flung hundreds of small cockroaches into the air near a counter on the second floor, Yu Yung-lien, the deputy chief of the Zhongshan Police sub-station, said. He added that the cockroaches appeared to be the sort commonly fed to fish, according to Focus Taiwan.
By the time backup arrived three minutes later, the men had fled on a scooter. Security camera footage implicated a woman and two other men in the crime as well. One served as a driver and the other two as lookouts, Yu told the outlet. While they split up to evade police, he said that he had every confidence that they would be brought to justice.
On Tuesday, Chen revealed that the attack, which he compared to flinging paint or fecal matter, was apparently directed at G House Taipei's owner, who allegedly owes Bamboo Union money. However, Chen said that the attack's outlandish nature would not deter him from investigating it thoroughly and that he would prosecute the suspects "in accordance with law," according to Focus Taiwan.
Earlier today, the G House Taipei Facebook page posted four photos and a video of an inspector spraying what appears to be pesticide on and around the affected counter.