'Crisis on Infinite Earths' Episode 3 Preview: Has Black Lightning's Key Role Been Revealed?
As if Crisis on Infinite Earths was not enough of a milestone for fans of The CW's DC Comics shows, Episode 3 (which will air on December 10) of the crossover features the first appearance in the Arrowverse of Black Lightning (played by Cress Williams), who has been brought to meet The Flash (Grant Gustin) and the rest of Earth-1's superheroes in order for him to play his part in the fight against the Anti-Monitor (LaMonica Garrett).
Our first glimpse of Black Lightning's role in Crisis came during the December 9 episode of Black Lightning, which saw the skies go red⁠—a sign the Anti-Monitor was soon to destroy the world. In the final moments of the episode, we then see Black Lightning teleported away just moments before the anti-matter wave hits, wiping out the whole of Freeland and, it is assumed, the rest of this version of Earth.
In Crisis on Infinite Earths Episode 3, we will see where Jefferson is teleported to. The synopsis of the episode, for example, reads, "Pariah (Tom Cavanagh) enlists Black Lightning to help stop the Anti-Monitor after Flash-90 (John Wesley Shipp) shares what he learned from his battle in Elseworlds.
In the promo, we see Black Lightning teleported to The Flash and The Flash-90's location and hear Jefferson say, "Did someone call for back-up?"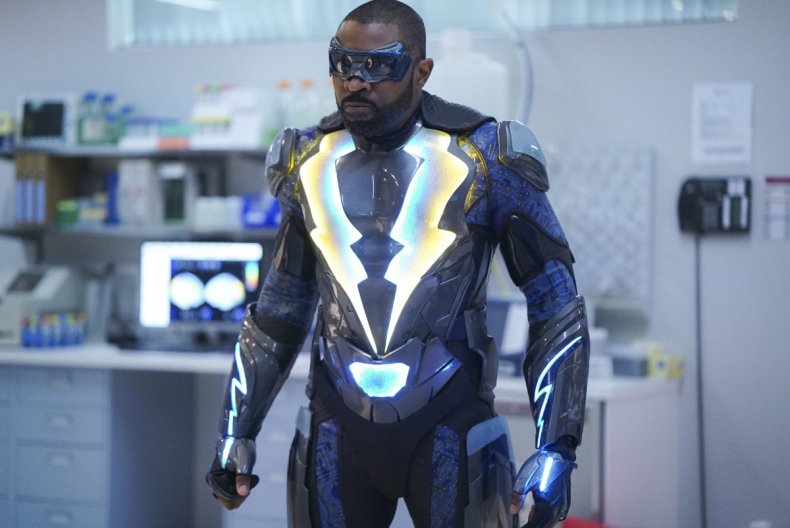 In an EW interview, Crisis executive producer Marc Guggenheim said of his role in Crisis, "Black Lightning's in it much more than we ever anticipated, and he's in it in a very significant way....the attitude among all of us...was if we're going to bring Black Lightning into the crossover, it can't just be for a cameo. It has to be in a way that feels significant while still, of course, dealing with our time and space limitations."
In that same interview, Williams said, "He gets brought in to do something only he can. He's definitely integral to the journey. Black Lightning gets pulled into the conflict in a very surprising way. He's not prepared for it. So, he doesn't know these people. He's getting introduced into the world for the very first time, and so there's some conflict early on when he's trying to figure out, who are you people and why am I here?"
The key to why Black Lightning has been brought to Crisis on Infinite Earths could have been revealed in Episode 2. In that episode, streaming now on The CW website and app, The Monitor (also LaMonica Garrett) discussed the 7 Paragons, the collection of heroes who he needs to stop the Crisis. Four of these have been revealed so far (White Canary, Batwoman, the Brandon Routh Superman and Supergirl), but there is mounting evidence that one of the three remaining Paragons will be Jefferson.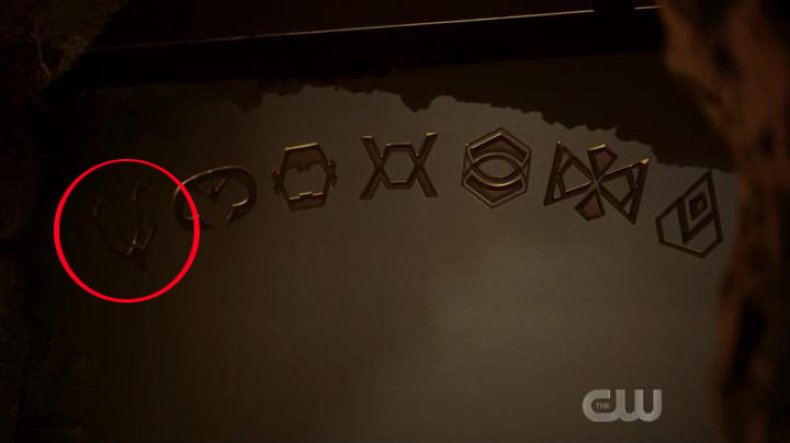 As Newsweek previously wrote about in our guide to the Paragons, there are seven symbols on The Monitor's Door, which could correspond to each Paragon. The first of these symbols has been seen by many as a fork of lightning, or an abstract version of the front of Black Lightning's outfit, suggesting he will be revealed as one of the key seven.
In the promo, we also hear The Monitor say, "serve your higher purpose," which many have taken as a comment to Black Lightning about his role as a Paragon.
Crisis on Infinite Earths Episode 3 airs on Tuesday, December 10 at 8 p.m. on The CW.