'Crisis on Infinite Earths' Explained: What Lucifer's Appearance Means for Season 5 of the Show
Crisis on Infinite Earths on The CW had yet another surprise for DC Comics fans in Part 3 as Lucifer Morningstar (played by Tom Ellis) made a surprise appearance in the Arrowverse crossover. And, this cameo could also contain a hint about Lucifer Season 5 as the devilish character met John Constantine (Matt Ryan) on Earth-666.
When the pair met after Constantine, Mia (Katherine McNamara) and Diggle (David Ramsey) came to Lucifer's Earth for help getting to Purgatory and reviving Oliver Queen (Stephen Amell) in the Lazarus Pit there. Although initially unwilling to help, Lucifer does agree to help Constantine, who he says did something for Maze (Lesley-Ann Brandt) that Lucifer owes him for.
Fans of Lucifer and Arrowverse crossovers should be a little excited about this piece of information, as it could be a clue that John Constantine is finally due to make his way onto Lucifer, whose fifth and final season is coming to Netflix in 2020.
In an Entertainment Weekly interview, Brandt spoke about Lucifer Season 5, Episode 4, which is due to be a film noir-influenced musical episode. She said that in this episode, "you're going to see the genesis of Maze and why she is the way she is."
Therefore, if Lucifer Season 5 is going to delve into the backstory of Maze, perhaps viewers will see exactly what Constantine did for Maze that made Lucifer want to help him.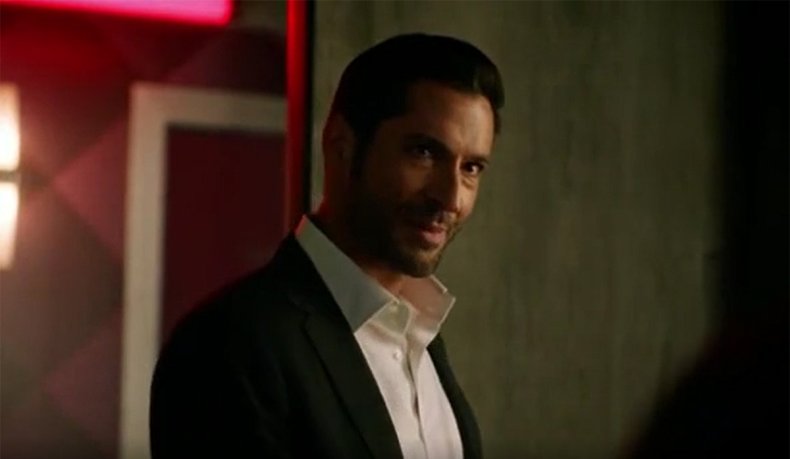 The Lucifer we see in Crisis on Infinite Earths is a younger version of the character, appearing five years before the timeline of the Netflix show. Speaking to Entertainment Tonight, Tom Ellis said of this, "We're playing it as if it's in the five years before the show, Lucifer, started, so when Lucifer spent five years in L.A. before meeting the detective and all those things unfolding. This is him in his proper playboy, don't-give-a-damn-about-anything stage in his life."
In this interview, he also further teased a Constantine appearance in the final season of Lucifer. He said: "He is very irreverent with our characters when they turn up in the scene and obviously, with Constantine, there is some history there."
Speaking about the relationship between them, Ellis said they are, "relatively familiar" with each other, adding, "there's a begrudging sort of admiration amongst the two of them, I think."
Crisis on Infinite Earths returns to The CW on January 14, 2020.