'Crisis on Infinite Earths' Explained: Who is Jim Corrigan and What Does His Appearance Mean for Oliver Queen?
Crisis on Infinite Earths has really dug deep into the canon of DC Comics, and the Part 3 appearance of Jim Corrigan (played by Stephen Lobo) is no exception.
However, rather than just being a reference for the biggest fans of The CW's Arrowverse, the appearance of the possessed former cop actually has huge implications both for the last two episodes of Crisis and the future of Oliver Queen (Stephen Amell), who died at the beginning of the CW crossover only to get resurrected in the Lazarus Pit in the last episode of 2019.
Arrowverse fans may remember Jim Corrigan from two episodes of the short-lived Constantine series, in which he was played by Emmett J. Scanlan. However, as John Constantine (Matt Ryan) himself said in Crisis, this is a different Corrigan, perhaps from another world.
In Constantine, however, fans did get a glimpse of The Spectre, the character Corrigan has become. In the NBC show, a character has a vision of the cop dying and being surrounded by a green mist. This mist, it is implied, is turning him into The Spectre, the vengeful and violent character who represents the wrath of God in the DC Comics. In Crisis, meanwhile, we see a version of Corrigan who has fully become The Spectre, as symbolised by his green glowing eyes.
In Crisis on Infinite Earths Part 3, Corrigan says of himself: "I'm something else. A spectre... In another life I was a decorated police officer, a hero in my own right. But then I was called to a higher purpose."
However, we then see him pass on his powers to the newly resurrected Oliver. He said of this, "it's your turn now, Oliver. Only you can light the spark, Oliver. It is your destiny.... To save everyone. Otherwise all universes, all the people you love, will perish."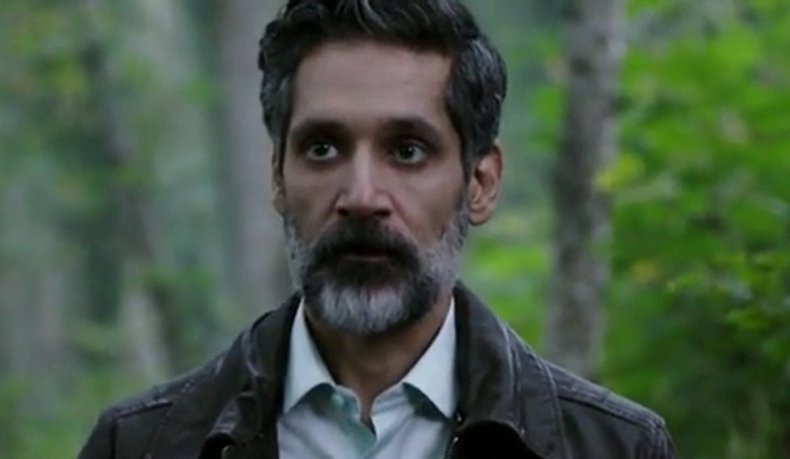 This seems to suggest that, rather than being just an early casualty of the Crisis, Oliver is to become The Spectre and have a crucial part to play in the final battle over the final two episodes. After all, The Spectre has almost God-like powers, and may be the only person powerful enough to take on the Anti-Monitor (LaMonica Garrett). And with only a few episodes of Arrow left after Crisis finishes, this could also hint at how the character will end, with Oliver becoming The Spectre after he gives Mia Smoak (Katherine McNamara) the Green Arrow title.
In the trailer for Crisis on Infinite Earths Episodes 4 and 5, we see Oliver meet Barry Allen (Grant Gustin) in the Speed Force, dressed in a suit and tie rather than his usual outfit, which does not hint at his Spectre powers but does suggest a new role of Oliver in the finale of the Arrowverse crossover.
Crisis on Infinite Earths returns on January 14, 2020 to The CW.