Cristiano Ronaldo Better than Lionel Messi, Says Real Madrid Manager Zidane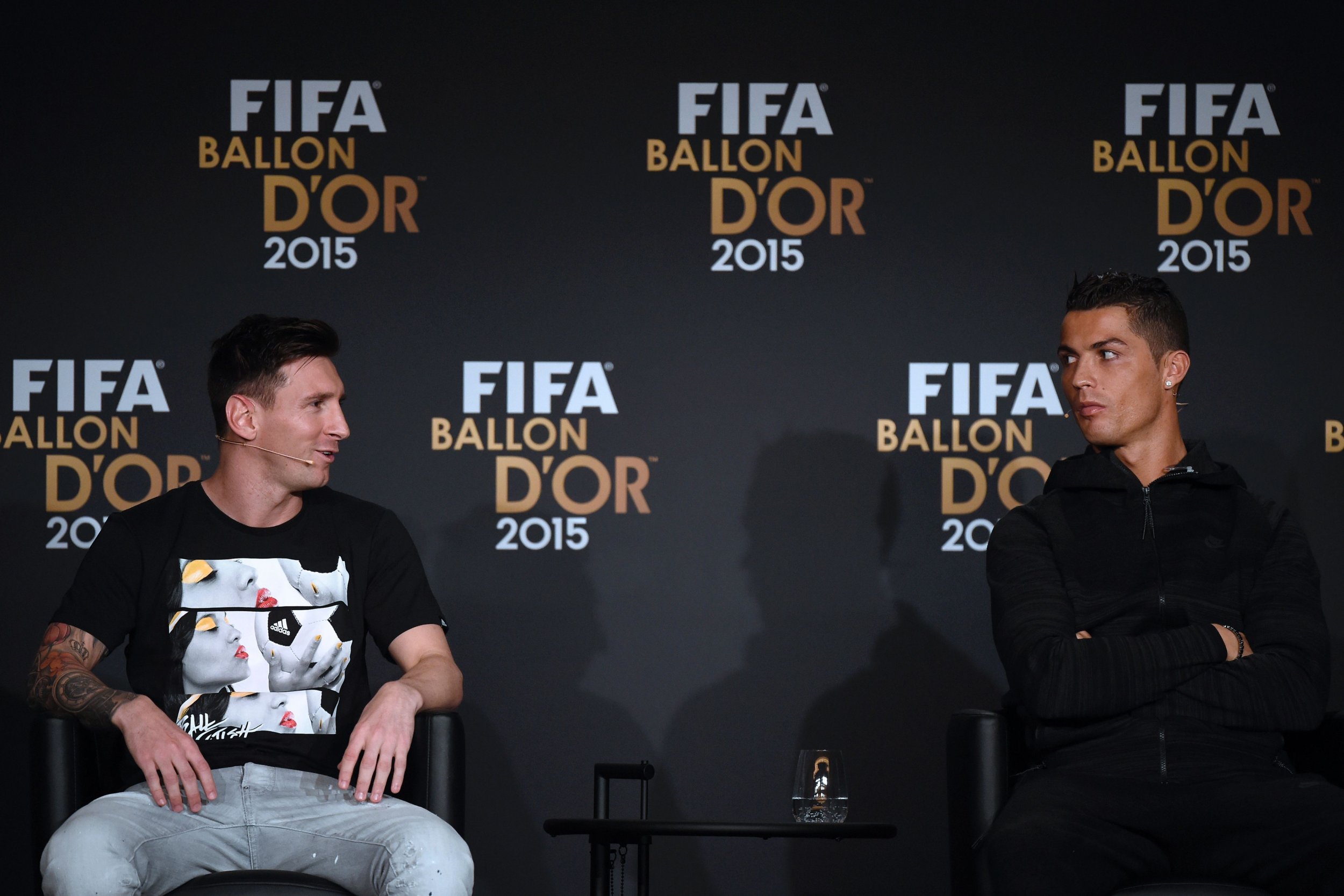 It is a question that has been asked since time immemorial—or at least since Lionel Messi and Cristiano Ronaldo began facing off against one another in Spain's La Liga.
Which one is the better player? Answer that question, objectively—which may well be—impossible, and you have the answer as to the world's best footballer.
Zinedine Zidane, himself one of the greatest footballers of all time, thinks he knows. The Real Madrid coach has unsurprisingly nominated his charge Ronaldo as a better player than the Barcelona forward.
Zidane was quoted by AS, the Spanish sports newspaper, as saying: "Cristiano Ronaldo is the best. People can say what they like about Cristiano Ronaldo, but in his heart he's a good person. Messi is the rival and that rivalry is great for the footballing spectacle, it's what the fans want to see."
That, of course, is not going to stop the rumblings, but it is intriguing that Zidane has been so vocal about Ronaldo's talents in a season when the Portuguese player has been linked with a move away from Real Madrid.
Ronaldo was quoted again by AS on Tuesday as saying he wants to stay at Madrid until his contract runs out in 2018.
He is, technically, only the second-best player in the world, after Messi won the 2015 Ballon d'Or award in January.
Still, Manchester United, Paris Saint-Germain and a host of the world's other elite clubs would love to gain Ronaldo's services, even aged 31.
They will have to wait until further into the twilight of his career. Club, player and coach appear in harmony for now.