Euro 2016: Why Can't Cristiano Ronaldo Win at the European Championship?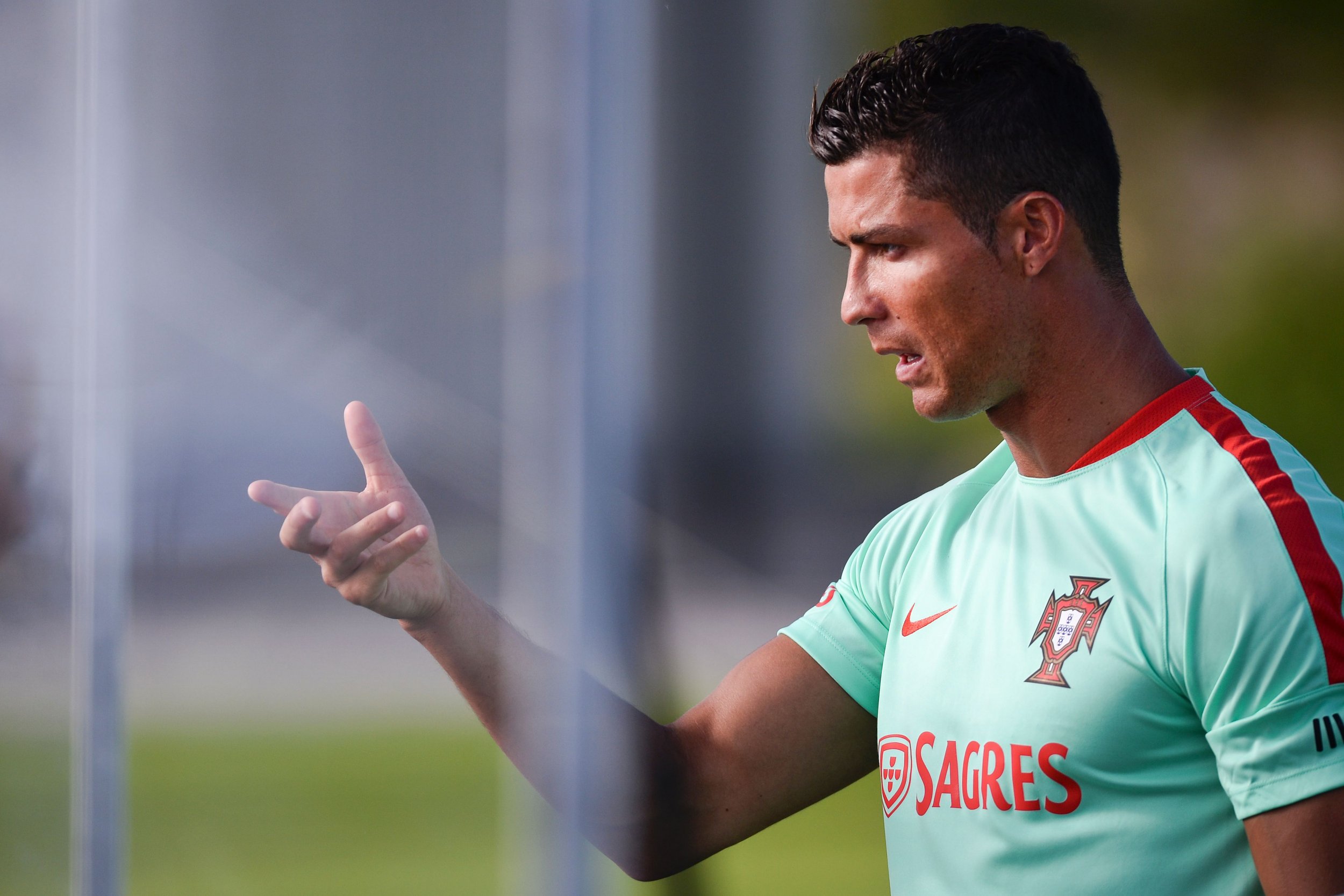 For all Cristiano Ronaldo's multivarious successes during a stellar career, one feature stands out as missing from his trophy cabinet.
Ronaldo, Portugal's lynchpin, its leader and its inspiration almost since his debut in 2003 against Kazakhstan, has never won an international tournament.
That, in itself, is nothing to be ashamed of. Even during its "golden generation" of Luis Figo and Rui Costa continually came up short in European Championships and World Cups. And Portugal now has far less talent in its ranks than it did around the turn of the century.
Still, it is a blot on his career resume. And with Ronaldo at 31, this is probably his final chance at taking home Euros glory, even if he's almost certainly got another World Cup appearance in him. So how has he missed out on the big prizes in the past? Newsweek looks back.
Euro 2004
The first tournament cuts the deepest. Ronaldo scored twice and infuriated Wayne Rooney as Portugal made its way to the Euro 2004 final in Lisbon against a Greece team that had scraped its way through the competition as one of world football's greatest underdogs.
A Portugal side containing Figo and Deco pounded the Greek goal, but a single strike from Angelos Charisteas won the game in the second half for Otto Rehhagel's side.
And Ronaldo, a callow 19 at the time, burst into tears on the final whistle, defeat in the final of a home tournament too much to bear for a man whose ego had yet to grow enough to harden him from externalising disappointment.
Euro 2008
On the verge of his miraculous season with Manchester United that was to produce 42 goals and a free kick against Portsmouth that may still wake David James at 3am, cold sweat running down his brow, Ronaldo endured another let-down.
Impressive in the first group game against Turkey and man of the match, and a goalscorer, in the second against Czech Republic, Ronaldo and Portugal's run came to a halt in the quarter-finals against Germany.
Portugal scored twice, with Ronaldo setting up the first goal for Nuno Gomes after a fine solo run, but Germany was always in control in a 3-2 victory.
Ronaldo's performance was criticized, though there may have been a mitigating factor, as he revealed after the game he had been playing with a foot injury for three months.
Euro 2012
More pain. Ronaldo scored twice in the group stage as Portugal beat the Netherlands 2-1 to advance to the quarter-finals, where it faced the Czech Republic.
Another magnificent individual display, capped by the winning goal, sent his country into an all-Iberian semi-final against Spain.
But a terrible game in Donetsk was matched by an equalling sour outcome for Portugal, which lost in a penalty shootout. Ronaldo was meant to take the fifth kick—as it turned out, Portugal missed two and he didn't even get that opportunity.