Cristiano Ronaldo: Portugal Star Lays Into Iceland After Euro 2016 Draw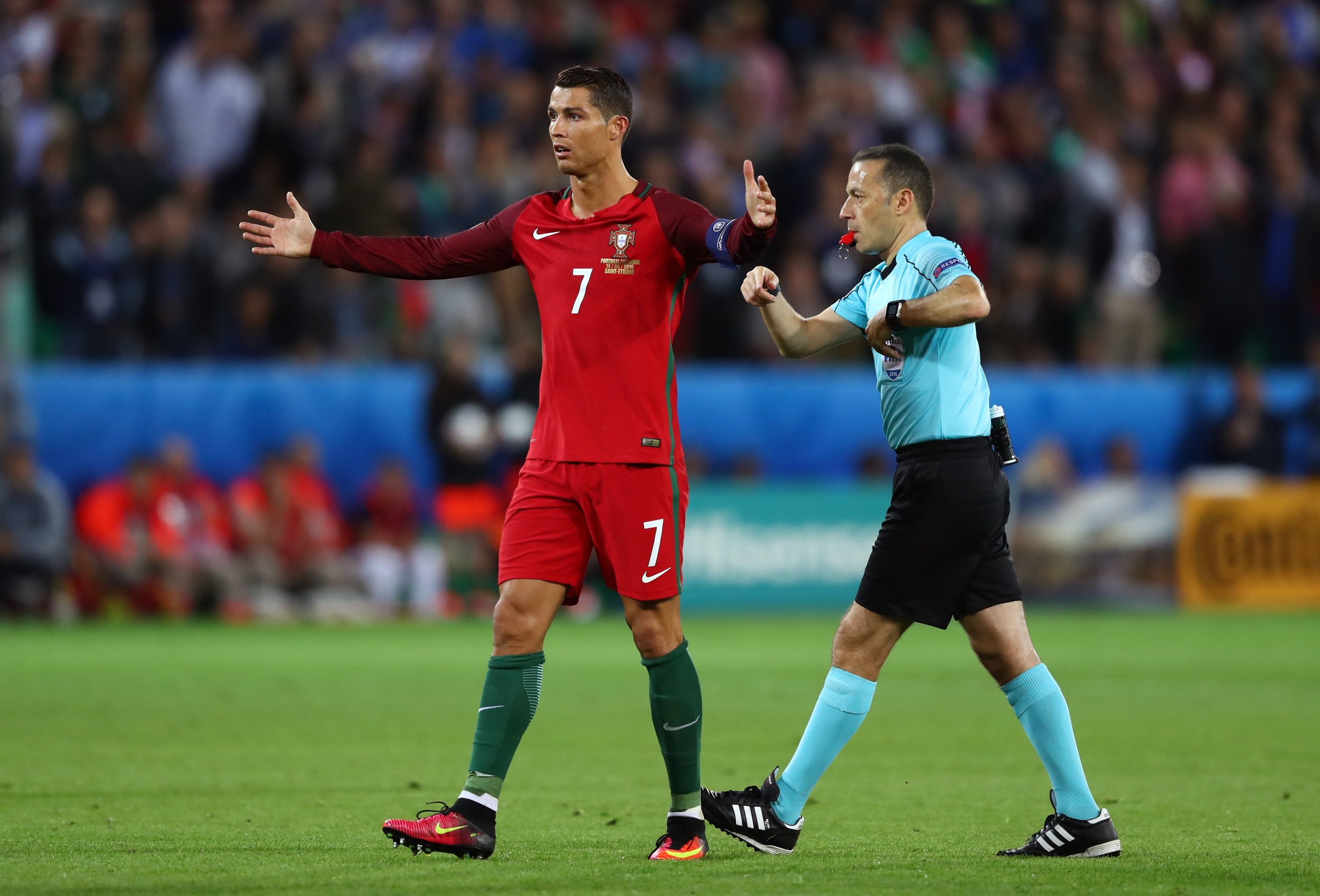 Cristiano Ronaldo launched an astonishing attack on Iceland after the 1-1 draw in Saint-Etienne on Tuesday evening.
Ronaldo , the Portugal captain, endured a frustrating game in front of goal as his country ceded a one-goal lead in an ultimately disappointing performance.
But it was after the final whistle that Ronaldo's anger boiled over, as he accused Iceland, the country with the tournament's smallest population, of negative tactics.
"Iceland didn't try anything," the Real Madrid forward complained. "They were just defend, defend, defend and playing on the counterattack. It was a lucky night for them. We should have three points but we are OK. I thought they'd won the Euros the way they celebrated at the end. It was unbelievable. When they don't try to play and just defend, defend, defend, this in my opinion shows a small mentality and they are not going to do anything in the competition."
Nani, the former Manchester United winger, opened the scoring for Portugal in the first half, before an equalizer from Birkir Bjarnason just after half-time.
Ronaldo also raged at Turkish referee Cuneyt Cakir after the game had finished, and had to be led over by a member of the Portugal support team to thank the country's fans for their support.