Cristiano Ronaldo Invites Syrian Refugee Tripped By Camerawoman Onto Field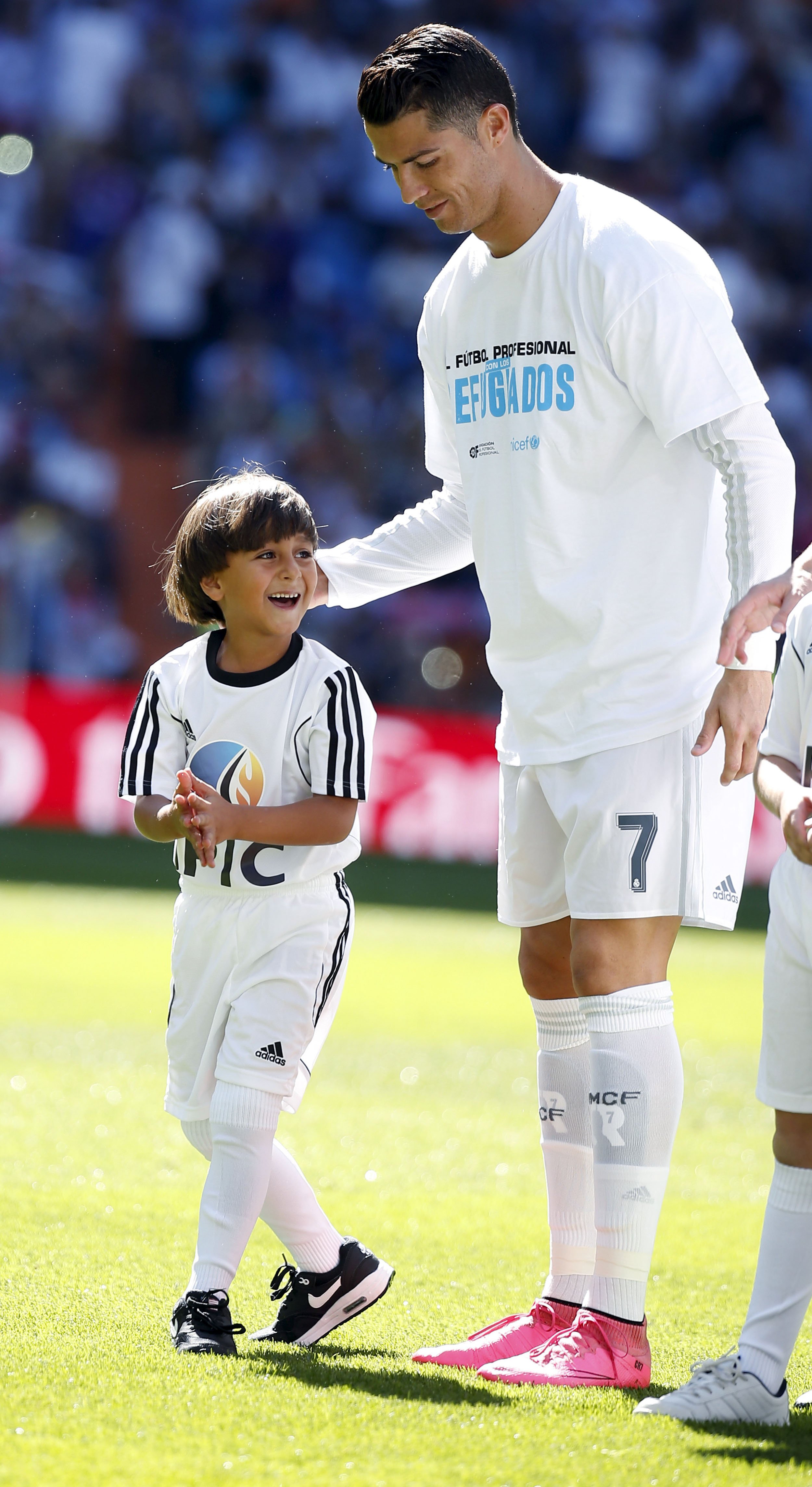 The Almohsen family, refugees from Syria, received a personal invitation to a Real Madrid game from the team's president, Florentino Pérez.
Uosama Alabed Almohsen, the father of Zied and Mohammad, made headlines earlier this fall when he was tripped by a Hungarian camerawoman while fleeing Syria across the Hungary-Serbia border. Almohsen was holding his son, Zied, who is seen crying in photographs. The camerawoman was fired for tripping the refugees. She later apologized, saying something 'snapped' inside of her .
The Almohsen boys are big fans of Real Madrid and received a tour of the stadium, trophy room and pitch from team executives. "In Syria we dreamed of seeing a Real Madrid match, and now that's going to come true. I'm really happy," Almohsen said .
To make the event even more unforgettable, Zied got to walk onto the pitch with soccer superstar Cristiano Ronaldo. Ronaldo wore a T-shirt with the slogan, " Professional football stands with the refugees ."
Real Madrid has been a strong supporter of refugees taken in by Spain. In early September, the team donated one million euros to the cause.