Cristiano Ronaldo: I Hope Mourinho Restores Manchester United Success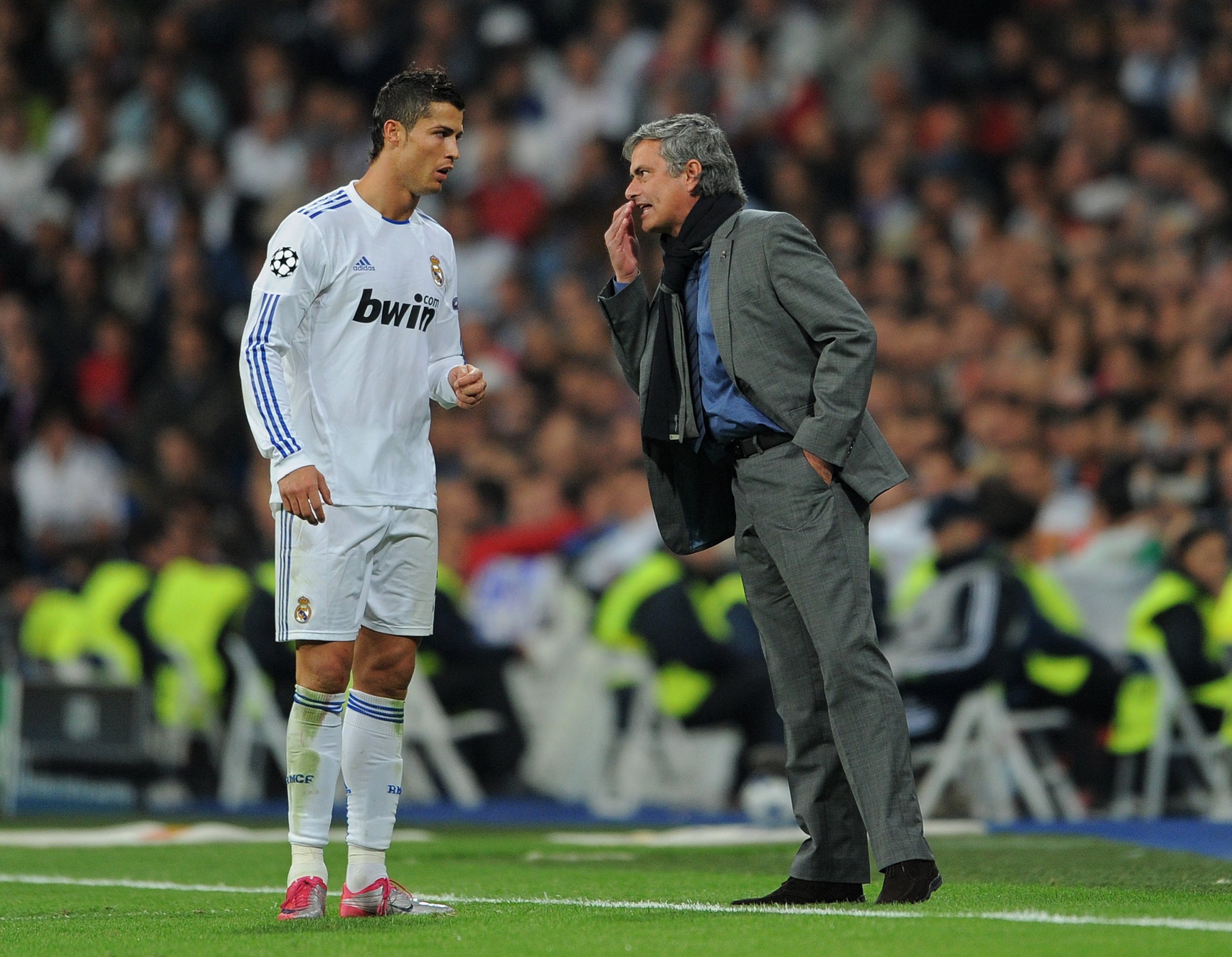 Cristiano Ronaldo, the Real Madrid striker, believes Manchester United can prosper once again when Jose Mourinho takes charge at Old Trafford.
The former Chelsea manager is due to be announced as Louis van Gaal's successor this week after the Dutchman was sacked on Monday.
Ronaldo, who played for Mourinho at Real Madrid, believes his compatriot can take United back to the trophy-laden seasons he enjoyed during his time in Manchester from 2003 through 2009. Ronaldo won the Champions League and Premier League while at Old Trafford.
In an interview on Spanish TV, and quoted in The Sun, Ronaldo said: "He's already signed, hasn't he? I think it's good. If it's something United wanted, I think it's good.
"I hope Manchester United get back to being what they were because it's an impressive club, but in the last years they lacked an identity a bit.
"And it hurts me seeing United like that because it's a club I carry in my heart. I wish Mourinho can restore them back to the top."
Ronaldo has long been linked with a return to Manchester, but the 31-year-old forward has quashed rumors by committing his future to Real Madrid.