Cristiano Ronaldo: This Is What I Think of Jose Mourinho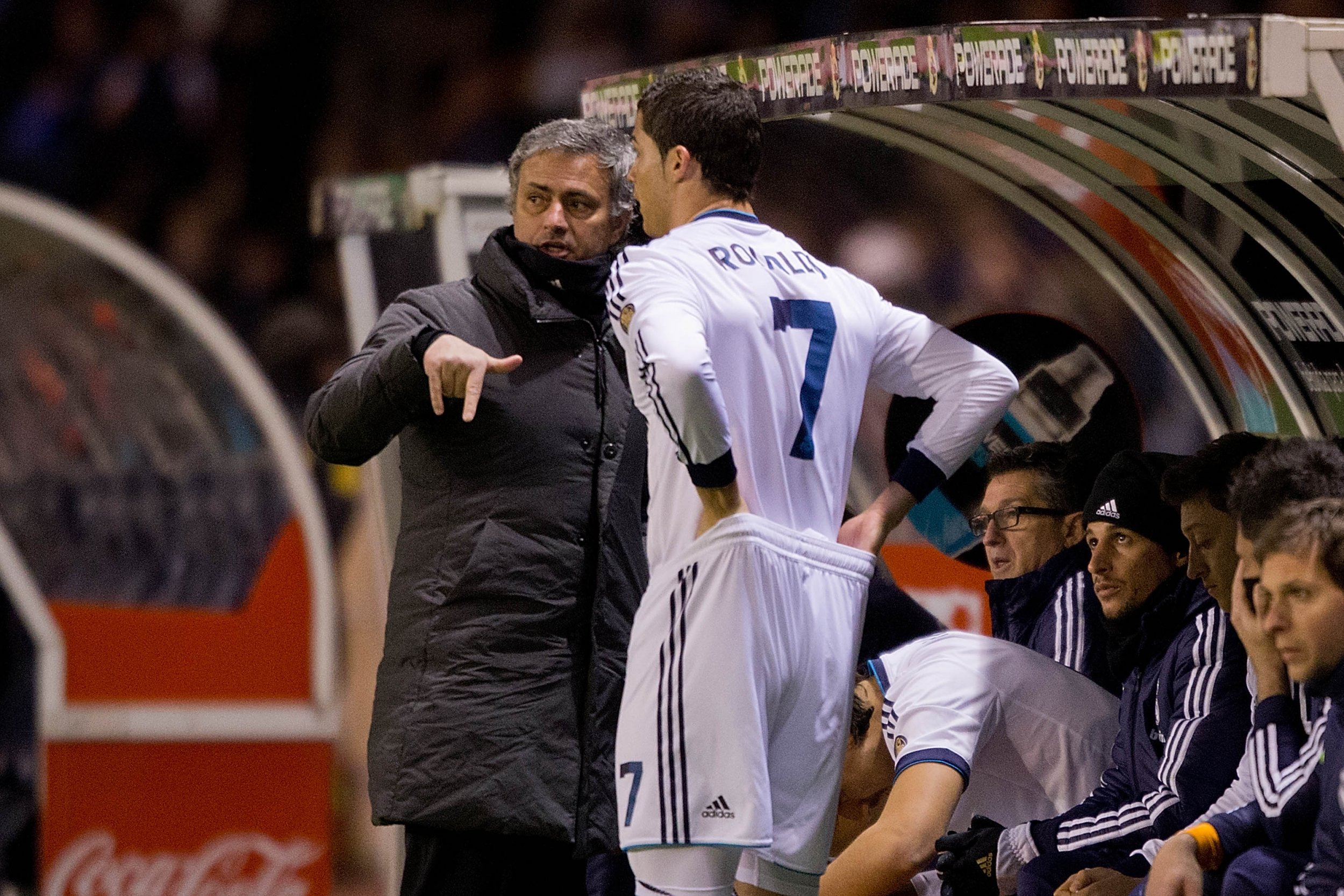 Real Madrid star Cristiano Ronaldo has revealed what he thinks of his former manager Jose Mourinho—and it's good news for the Manchester United man.
In an interview with Coach Magazine, Ronaldo spoke warmly about Sir Alex Ferguson, who brought him to United in 2003 when the Portuguese was still a teenager.
But he reserved special praise for Mourinho, who managed Ronaldo at Madrid between 2010 and 2013.
"I have played for so many great coaches, but José Mourinho was a big thinker analytically, he went into everything in great detail," Ronaldo said.
The 31-year-old has endured his most difficult start to a season in the seven years since he joined the Spanish giant, with just four goals so far. Ronaldo has also failed to score at Madrid's home ground, the Santiago Bernabeu, since September 14.
Ronaldo described Ferguson, United's legendary manager, as a "father figure" to him.
Cristiano Ronaldo: This Is What I Think of Jose Mourinho | Sports