Cristiano Ronaldo to Juventus: Real Madrid Star 'Looking For House in Turin' Amid Vecchia Signora Links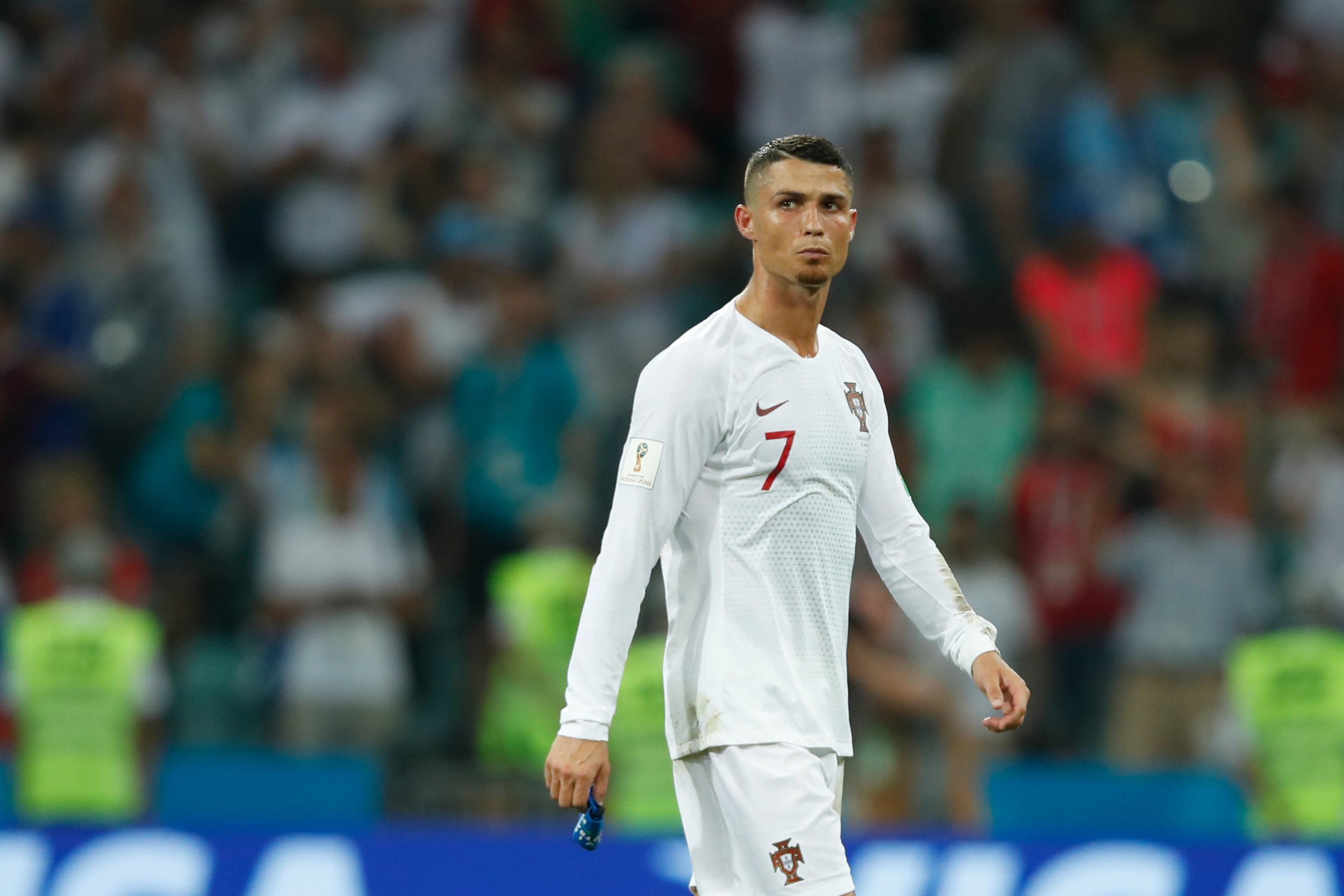 The suggestion that Cristiano Ronaldo could swap Real Madrid for Juventus this summer grew stronger on Wednesday, amid reports the Portuguese is looking for a house in Turin, Italy.
Earlier this week, Spanish TV show Jugones reported the 33-year-old will be allowed to leave the Spanish capital, with Real set to accept a $116.5 million offer from the Serie A champions .
Jugones added Juventus would pay Ronaldo a $35 million-a-year salary, making him the highest paid player in their history.
The report appeared to substantiate earlier rumors, given the TV show's host, Josep Pedrerol, is very close to Real Madrid president Florentino Perez.
On Wednesday, Spanish newspaper Marca reported the five-time Ballon D'Or winner is seriously thinking about moving to Italy and has begun looking for a house in Turin, in the country's north-west.
However, Marca notes, the Portuguese and his family have enjoyed their life in Madrid since he swapped Manchester for the Spanish capital in the summer of 2009. They add that Ronaldo is "aware that he would be leaving a city behind that has been very good to him."
Swapping Real for Juventus would also involve waving goodbye to Madrid's temperate winters and having to acclimatize to Turin's far more rigid climate.
According to Marca, Ronaldo is understood to have been taking the weather factor into consideration, but he is also aware that Madrid is one of the few cities in the world that combines great weather with the chance of playing for one of the biggest soccer clubs in the world.
While Jugones suggested on Tuesday that Real and Juventus had agreed a deal, newspapers in Italy and Portugal stopped short of confirming a move.
Turin-based Tuttosport suggests that while the relationship between Ronaldo and Real had soured beyond repair, friction between the two parties was nothing more than an "assist" to Juventus.
The newspaper added the Bianconeri, who have won the Serie A title in the last seven seasons, are only one of three clubs who could afford Ronaldo. The other two are Manchester United and Paris Saint-Germain.
Meanwhile, in Portugal, A Bola claims the five-time Champions League winner was giving the thought of leaving Madrid serious consideration and that the "divorce has been a long time coming"
Ronaldo has been linked with a move away from Madrid virtually every summer over the last couple of years, with rumors of malaise surfacing before being swiftly quashed by an improved contract.
However, ESPN Deportes' Paola Nunez suggested Jugones' report indicated that Real were, for the first time, seriously considering selling the Portuguese this summer.
Meanwhile, the 13-time European Cup winners issued an official statement on Wednesday morning denying they had submitted a bid for France star Kylian Mbappe.
The Paris-Saint Germain has been in electric form at the World Cup, scoring twice in France's 4-3 win against Argentina in the round of 16. He has been linked with a move to Real, who were interested in signing him 12 months ago.
PSG took Mbappe on loan from Monaco last season and have already committed to pay $218 million to make the move permanent. The deal, however, could be in jeopardy after UEFA, European soccer's governing body, announced it will review the decision to clear the French club of breaking Financial Fair Play rules.