Manchester United Transfer News: Why Buying Cristiano Ronaldo Makes No Sense for Club or Player
This is hardly the first time that Ronaldo has reportedly been unhappy at Real Madrid. Every time, it seems, his former club Manchester United is mentioned as a possible retirement home.
This time, though, could it actually happen that Ronaldo returns to the team he left in 2009? Sky Sports News claimed on Monday morning that the Portuguese player was "interested" in a return to United.
Would that even be a good idea? It's certainly a tempting one for United but there are plenty of reasons why it doesn't make sense...
Ronaldo's age
Ronaldo is 32 and while his dedication to diet and training means he probably has longer left at the top than most of his contemporaries, there are no guarantees when a footballer reaches his mid-30s.
Can United risk tying Ronaldo down to a long-term deal, only for him to suffer a serious injury at some point in that contract? You could say the same for almost any signing but younger players have a chance to recover and still reach their peak. Ronaldo is cresting his—he's been round about it for years, a mark of his greatness—but the only way from here is down. Does United really want to be saddled with an ailing great?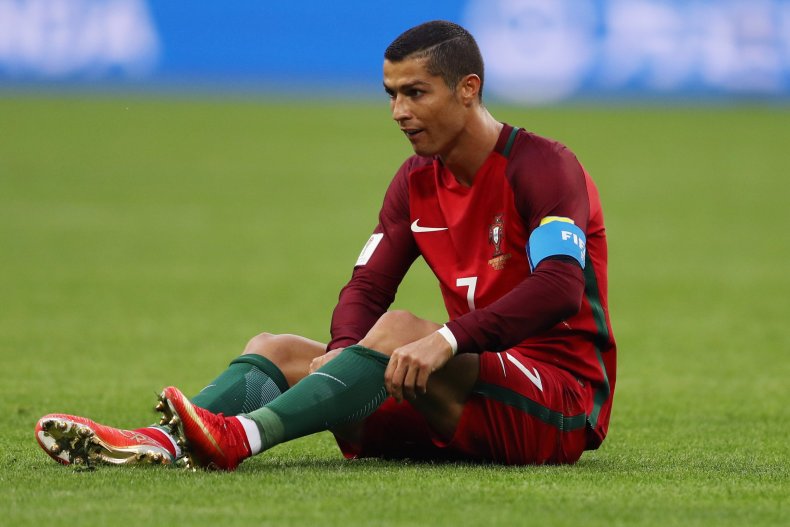 The money involved
Which is, or would be, ridiculous even for modern transfer fees. Talk of a £132 million fee is one thing—that would obviously be a world record—but Ronaldo's wages are a reported £365,000 at Real and he's unlikely to accept much less at Old Trafford. The fans may see it as a nostalgic move and there may be a touch of that for Ronaldo but for club and player, this would be a commercial proposition. United can expect to make a lot of money out of a Ronaldo return just in shirt sales.
But that's still an awful lot of money going out on someone the wrong side of 30. Real may spend a similar amount on one transfer this summer, on A.S. Monaco's Kylian Mbappe. Mbappe, though, is 18 and has his whole career ahead of him. United could risk looking like it is desperately harking for the past. It would be an expensive slice of nostalgia.
Missing out on other targets
Transfers don't take place within a vacuum. If Real was forced to sell Ronaldo then that would almost certainly change its strategy for the summer.
For instance, United has reportedly been close to sealing a deal for Real striker Alvaro Morata for weeks. But what happens if Real loses Ronaldo and with him 40 guaranteed goals in all competitions? United may find it suddenly unwilling to sell any more players. And what, then, for the prospect of David De Gea to the Spanish capital?
Of course there are caveats here. If United buys Ronaldo it may no longer want—or be able to afford—Morata. If Real sells Ronaldo then it may just free up more funds for Mbappe. Still, there are obvious complications here that could affect United's transfer business even past this summer window.
Desire to be the main man
There's nothing wrong with big egos in a squad but too many can risk upsetting a carefully-crafted balance. Last summer's world-record purchase of Paul Pogba suggested Mourinho wanted to build a team around the France midfielder. Pogba is also a dominant presence and character within the dressing room. Would adding Ronaldo to the mix cause United's team spirit more harm than good? The danger is that Mourinho ends up with a situation like at Real, where player power and factions grow more powerful than the manager. It's why "super teams" invariably work better on FIFA than in real life.
Sullying his legacy
Few United supporters begrudged Ronaldo his then world-record move to Real in the summer of 2009, given what he achieved under Sir Alex Ferguson.
Ronaldo's United legacy remains almost pristine. What, exactly, could he do to improve upon it? He's won a Champions League with United, he has Premier Leagues, League and F.A. Cups.
Perhaps there is the desire on his part to prove he can still dominate the Premier League into his 30s. With that desire—hubris even—comes the danger that Ronaldo's performances could head south in his second spell at Old Trafford. He might then be remembered, at least in part, as a broken-down, aging relic, rather than the raging thoroughbred he once was. And that would be a shame.