Cristiano Ronaldo Dreams of Scoring 'PlayStation Goal' by Beating All 11 Players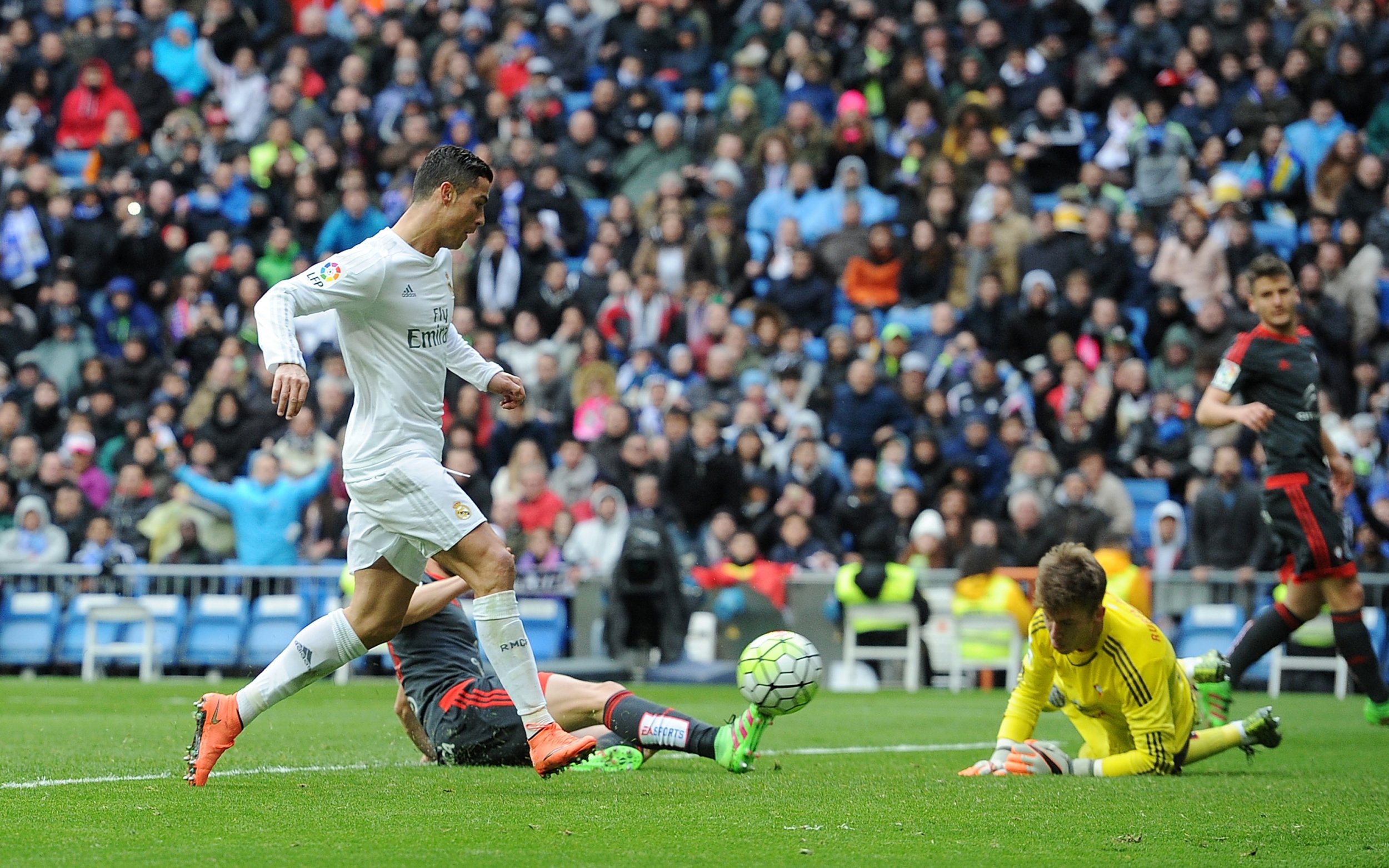 Cristiano Ronaldo has scored almost every type of goal during his Real Madrid career, but one particularly special one has eluded the Portuguese star.
Speaking to promote his debut aftershave Cristiano Ronaldo Legacy, Ronaldo revealed that one day he would like to score by beating all 11 players on the pitch.
"I've scored a lot of beautiful goals," Ronaldo said. "What I dream of doing is being able to score after beating all 11 opponents.
"It's a PlayStation goal, I think it's almost impossible to do, but we'll see."
Ronaldo scored four against Celta Vigo on Saturday in La Liga—a free kick, a long-range goal, a header and a tap-in—though none of them conformed to his fantasy.
Still, it was a far happier outing than the week before, when Real Madrid was defeated by city rival Atletico and Ronaldo pronounced himself unhappy that his teammates were not on his level.
There have been consistent reports and rumors that Ronaldo, 31, is unhappy in the Spanish capital, with the Express on Sunday linking him with a sensational potential return to Manchester United, where he played for six years from 2003 to 2009.
Despite the 7-1 victory over Celta Vigo, Madrid is now an almost unassailable 12 points behind La Liga leader Barcelona, which beat Eibar 4-0 on Sunday courtesy of the obligatory two goals from Lionel Messi, Ronaldo's great rival as the world's best player.